The conflict in Israel and Gaza has had little impact on global oil supplies and prices this week. Brent crude, which is traded on the international exchange, closed at $85 per barrel and West Texas Intermediate closed at $83, which is a small change since last week.
Meanwhile, the U.S. Energy Information Administration (EIA) issued its International Energy Outlook (IEO) 2023 with projections that global energy consumption will increase through 2050.
"Global population growth, increased regional manufacturing, and higher living standards push growth in energy consumption beyond advances in energy efficiency," according to EIA's projections.
"IEO2023 fills an important niche among global outlooks by focusing on a plausible but sober assessment of global energy trends through the first half of the century," said EIA Administrator Joe DeCarolis. "There is considerable uncertainty in the energy landscape over the next 30 years, and the IEO provides a set of policy neutral baselines that will help guide sound decision-making."
EIA said the residential and industrial sectors will experience the fastest growth. Global consumption of liquid fuels (petroleum) will increase through 2050, with the fastest growth occurring in industrial applications such as chemical production.
"The transportation and industrial sectors are major consumers of liquid fuels throughout our projection period, but as electric vehicles grow to become a larger part of the global transportation fleet, the industrial sector accounts for an increasing share of petroleum and other liquid fuels consumption," DeCarolis said.
"Natural gas and crude oil supply, consumption, and trade patterns evolve in our projections to meet growing demand against the backdrop of Russia's full-scale invasion of Ukraine, which we assume will continue to limit Russia's exports to Western markets," EIA said. "The Middle East and North America increase natural gas production and exports to meet growing demand, particularly in China, India, Southeast Asia, and Africa."
"Across the cases we modeled, energy demand from China, India, Southeast Asia, and Africa will continue to support growth in global natural gas production," DeCarolis said.
Compared with 2022, global electric power generating capacity will increase by somewhere between 55 percent and 108 percent by 2050, depending on the case. Electricity generation will increase between 30 percent to 76 percent over that period. Renewables, nuclear, and battery storage account for most of the growth in both global capacity and generation.
Global battery storage capacity grows significantly in all IEO2023 cases. In 2022, battery storage accounted for less than 1 percent of global power capacity. EIA projects that battery storage capacity will grow to make up between 4 percent and 9 percent of global power capacity by 2050.
EIA projects global energy-related CO2 emissions will increase through 2050 in most of the cases modeled. Although EIA expects zero-carbon technology—renewables and nuclear—will meet the bulk of new energy demand through 2050, that growth is not sufficient to decrease global energy-related CO2 emissions in most cases under current laws and regulations, according to EIA's projections.
EIA's projections assume no new laws and regulations, although they include side cases that account for varying levels of economic growth, oil prices, and zero-carbon technology costs.
Alex Mills is the former President of the Texas Alliance of Energy Producers.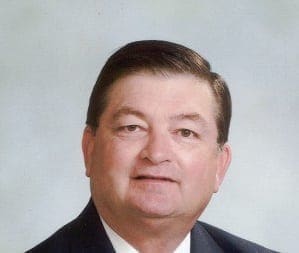 Alex Mills is the former President of the Texas Alliance of Energy Producers. The Alliance is the largest state oil and gas associations in the nation with more than 3,000 members in 305 cities and 28 states.
3 Ways Technology is Going to Shape the Oil and Gas Industry
Free to Download Today
Oil and gas operations are commonly found in remote locations far from company headquarters. Now, it's possible to monitor pump operations, collate and analyze seismic data, and track employees around the world from almost anywhere. Whether employees are in the office or in the field, the internet and related applications enable a greater multidirectional flow of information – and control – than ever before.