The Crude Life host Jason Spiess joins Genneca for a weekly energy report on The Country Twins morning show. This week Spiess recaps a week of interviews and discussions with staff from US Senators, Federal Reserve, small businesses and banks.
One theme from the PPP and EIDL loans known as the CARES Act, is that local bankers worked the weekend calling small business owners and alerting them of free money. Early reports indicate that 80% of the money from the CARES Act went to 43,000 people who make over $1M a year.
The EIDL purpose is to meet financial obligations and operating expenses that could have been met had the disaster not occurred (amount of any EIDL advance is forgiven).
Terms
Up to $2 million
3.75% for businesses
2.75% for non-profits
The Loan is NOT Forgivable, except for $1000 per employee, up to 10 employees, up to $10K. Maturity is over 30 years and is deferred for one year.
For example, if a small business has 10 employees they are eligible for up to $2M, which $10K is forgivable. The small business would still be responsible to pay back $1,990,000 over 30 years.
P.P.P or Paycheck Protection program was an aid along with numerous other loans to stimulate the economy. $349 Billion was allotted for small business, and given the criteria followed, the loan would be completely forgiven. Factoring Invoices is an additional, immediate way to increase cash flow and drive future business. As a relationship-based lender, we provide multiple options to best fit your business. We're also an independent lender, and venture into numerous markets, and business entities for complete customer attainment.
P.P.P Highlights
$349 Billion
1% interest Rate
2-year Loan
6 months Deferred Payments
Funds must be used for the following
Payroll (Capped at $100k Annually)
Rent
Utilities
How To Complete Loan Documentation
Document #941 – Payroll Statement
SBA.GOV/Document/sba-form-paycheck-protection
Complete necessary documentation, and visit your local business bank to partner in completion of funds
For example, if a company uses the Payroll Protection Program, they are eligible for $10M, which can be 100% Forgivable if used for employees, utilities and business investments. This PPP loan is administered through local banks and can be 100% forgivable.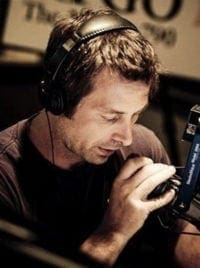 Jason Spiess is a multimedia journalist, entrepreneur and content consultant. Spiess has over 25 years of media experience in broadcasting, journalism, reporting and principal ownership in media companies.  (Over 30 years experience if you count his adolescent years as a newspaper delivery boy learning the importance and logistics of daily distribution and monthly door-to-door bill collecting.) Spiess has worked in the areas of oil and gas, UAS and precision agriculture, health care, cannabis, agriculture, real estate, government affairs and economic development. Spiess is the host of two radio programs, Building the Bakken and Coffee & Capitalism, and three specialty programs, MonDak OilField Review, Corporate Ink and UnStuck, that carry a radio network that spans five states and two countries. Spiess is a North Dakota native and graduated from North Dakota State University.
3 Ways Technology is Going to Shape the Oil and Gas Industry
Free to Download Today
Oil and gas operations are commonly found in remote locations far from company headquarters. Now, it's possible to monitor pump operations, collate and analyze seismic data, and track employees around the world from almost anywhere. Whether employees are in the office or in the field, the internet and related applications enable a greater multidirectional flow of information – and control – than ever before.