Teresa Podell, owner, Prairie Road Organic Seed explains why history and heritage have value in seeds. Prairie Road Organic Farm has been certified organic since 1977. A primary focus of their farm is to feed themselves and to eat well, according to Podell. All of their seed is grown on a farm near Fullerton, ND, which has been certified organic since 1977.
Josh Robbins, CEO, Beachwood Marketing, gives an update from NAPE in Houston, TX. According to Robbins, this year's NAPE was filled with people "hustling" for business and optimism for 2019. Innovation was another major theme at this year's NAPE.
Robbins then discusses the integration on millennials into the oil and gas industry and how the discussion is currently being had about succession planning for the industry.
Beachwood Marketing focuses primarily on off-market oil and gas assets, to see deals form from inception. They talk with nearly 1,600 oil and gas firms a month, and live in the A & D market day in and day out, discovering new deals every single day. It's through this targeted marketing that they are able to see deals that are not on the market.
Beachwood strives to partner with top tier oil and gas firms to find off-market deals that provide maximum benefit to their corporate acquisition strategy.
Josh Robbins is currently the Chief Executive Officer of Beachwood Marketing. He has consulted and provided solutions for several industries, however the majority of his consulting solutions have been in manufacturing, energy and oil and gas.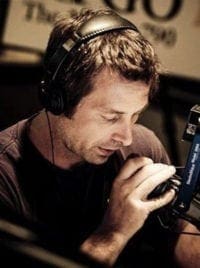 Jason Spiess is a multimedia journalist, entrepreneur and content consultant. Spiess has over 25 years of media experience in broadcasting, journalism, reporting and principal ownership in media companies.  (Over 30 years experience if you count his adolescent years as a newspaper delivery boy learning the importance and logistics of daily distribution and monthly door-to-door bill collecting.) Spiess has worked in the areas of oil and gas, UAS and precision agriculture, health care, cannabis, agriculture, real estate, government affairs and economic development. Spiess is the host of two radio programs, Building the Bakken and Coffee & Capitalism, and three specialty programs, MonDak OilField Review, Corporate Ink and UnStuck, that carry a radio network that spans five states and two countries. Spiess is a North Dakota native and graduated from North Dakota State University.
3 Ways Technology is Going to Shape the Oil and Gas Industry
Free to Download Today
Oil and gas operations are commonly found in remote locations far from company headquarters. Now, it's possible to monitor pump operations, collate and analyze seismic data, and track employees around the world from almost anywhere. Whether employees are in the office or in the field, the internet and related applications enable a greater multidirectional flow of information – and control – than ever before.