The natural gas industry received a gold star for performance during the recent cold weather across a large portion of the United States.
The Energy Information Administration (EIA) reported recently consumption of natural gas in the residential and commercial sectors set a record for the week ending on Jan. 5.
EIA said consumption reached 452 billion cubic feet (Bcf) compared with 348 Bcf during the previous week, according to estimates from PointLogic Energy. Total weekly natural gas consumption in the Lower 48 states increased by 150 Bcf, reaching 961 Bcf for the week ending Jan. 5. Another 50 Bcf was exported by pipeline.
EIA also noted natural gas spot prices at the national benchmark Henry Hub in Louisiana averaged $3.01 per million British thermal units (MMBtu) in 2017 about 50 cents per MMBtu higher than in 2016.
Overall, natural gas prices at key regional trading hubs were less volatile in 2017 than in previous years, as pipelines that came online throughout the year eased some infrastructure constraints that affect regional prices.
The Appalachian region, which includes West Virginia and Pennsylvania, continued to narrow price differences between Henry Hub and nearby trading hubs in the North East because of the significant increase in production in the area.
EIA predicts the United States will become a net exporter of natural gas on an annual basis in 2017 for the first time since 1957. The United States is exporting more natural gas to Mexico and more LNG to at least 20 countries while importing less natural gas by pipeline from Canada. Although EIA's monthly natural gas data for December 2017 will not be available until the end of February 2018, EIA expects the United States to have exported 0.4 billion cubic feet per day (Bcf/d) more natural gas than it imported in 2017.
U.S. net pipeline imports from Canada continued to decline in 2017, in part because of the commissioning of the first phase of the Rover pipeline, which transports natural gas from the Northeast's Appalachian supply basin to the Midwest and other markets, reducing Canadian net exports into the Midwest.
U.S. LNG exports averaged 1.9 Bcf/d in 2017, 1.4 Bcf/d higher than in 2016, as liquefaction capacity continued to expand, according to EIA. The Sabine Pass LNG terminal in Louisiana is operating at near-full capacity with additional liquefaction capacity to be added in the near future. The Cove Point LNG terminal in Maryland is scheduled to begin commercial operations soon, and four additional LNG projects are under construction in Georgia, Texas, and Louisiana. By the end of 2019, assuming all liquefaction facilities currently under development are completed, EIA expects U.S. liquefaction capacity to reach 9.6 Bcf/d, the third largest in the world behind Qatar and Australia.
Also, natural gas exports to Mexico could double soon if connecting pipelines in Mexico are finished by 2019.
U.S. marketed natural gas production increased by 1 Bcf/d (1 percent) in 2017, according to EIA's preliminary estimates for the year.
Alex Mills is the former President of the Texas Alliance of Energy Producers.  The opinions expressed are solely of the author.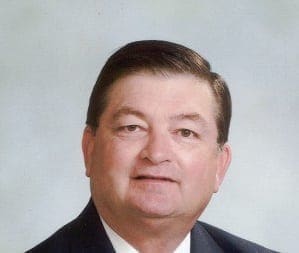 Alex Mills is the former President of the Texas Alliance of Energy Producers. The Alliance is the largest state oil and gas associations in the nation with more than 3,000 members in 305 cities and 28 states.
3 Ways Technology is Going to Shape the Oil and Gas Industry
Free to Download Today
Oil and gas operations are commonly found in remote locations far from company headquarters. Now, it's possible to monitor pump operations, collate and analyze seismic data, and track employees around the world from almost anywhere. Whether employees are in the office or in the field, the internet and related applications enable a greater multidirectional flow of information – and control – than ever before.