A jury verdict out of Oklahoma may be a harbinger of what's on the horizon for the many battles being waged in courthouses across the country between operators of horizontal wells and the vertical drillers who say their wells have been damaged—or destroyed—by hydraulic fracturing. Also, the Fifth Circuit puts the kibosh on a pipeline regulator's attempts to implement a strict liability regime when Congress never authorized one.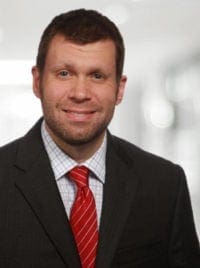 Tom is a litigation partner in the Houston office of Kane Russell Coleman Logan PC, where he serves as the head of the firm's energy practice group. Tom is also the host of a weekly podcast on legal news and developments in the oil-and-gas industry, available at www.energylawroundup.com, and a video series on effective legal writing, available at www.theartofthebrief.com.
Subscribe to OILMAN Today, our industry newsletter covering oil and gas business news, events, information and trends shaping the market, delivered to your inbox.