Solar and wind energy have been in a growth pattern for a decade, and many expect solar and wind to capture an increasing share of the energy market in the future.
The Energy Information Administration forecast solar and wind will account for 16% of total generation in 2023, up from 14% last year and 8% in 2018. In contrast, EIA believes coal's share of generation falls from 20% in 2022 to 18% in 2023 and natural gas declines from 39% to 38%.
"One of the most significant shifts in the mix of U.S. electricity generation over the past few years has been the rapid expansion of renewable energy sources, especially solar and wind," EIA said in its recent Short-Term Energy Outlook. "The U.S. electric power sector operated about 74 gigawatts (GW) of solar photovoltaic capacity at the end of 2022, which is about three times the capacity at the end of 2017. U.S. wind power has grown by more than 60% since 2017 to about 143 GW of capacity."
Based on planned additions reported to EIA, solar capacity will expand another 63 GW (84%) by the end of 2024, which is consistent with its declining construction costs and favorable tax credits. "As a result of this expected increase in solar capacity, we forecast that the solar generation share will rise from 3% of U.S. generation last year to 5% in 2023 and 6% in 2024," EIA said.
PV magazine, a leading solar-trade magazine, reported recently utility-scale solar development had a "tough year" in 2022 "marred by tariff static that considerably crimped the pace of large-scale grid deployments."
Even though the utility-scale solar industry experienced some difficulties in 2022, "state system operators and corporate offtake customers continue to drive the theme of bigger is better," PV magazine's Michael Schoeck reported.
PV Intel examined projects with commercial operations falling within the next three years and found many projects closing in at 400 MW to 690 MW compared to projects topping at 250 MW and 300 MW in 2020-2021.
Texas was the state with the most projects with 10 of the largest utility-scale projects followed by three in California and three in Nevada.
Nine of the projects reviewed by PV Intel "are being deployed with a battery storage system to keep electrons flowing in the night."
However, continuing supply chain pressures have created competition between stationary energy sources (solar and wind) and electric vehicle manufacturers for battery supply.
Storage-specific manufacturing will contribute to projected price relief for storage developers, but it's unclear when this shift in manufacturing will impact prices, according to Wood Mackenzie.
The storage market is certainly growing. "We project a roughly 30% annual average growth rate in worldwide storage deployments between now and 2031. But risk and uncertainty has also increased," according to Wood Mackenzie.
Alex Mills is the former President of the Texas Alliance of Energy Producers.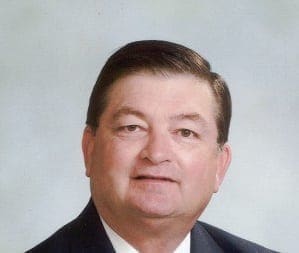 Alex Mills is the former President of the Texas Alliance of Energy Producers. The Alliance is the largest state oil and gas associations in the nation with more than 3,000 members in 305 cities and 28 states.
3 Ways Technology is Going to Shape the Oil and Gas Industry
Free to Download Today
Oil and gas operations are commonly found in remote locations far from company headquarters. Now, it's possible to monitor pump operations, collate and analyze seismic data, and track employees around the world from almost anywhere. Whether employees are in the office or in the field, the internet and related applications enable a greater multidirectional flow of information – and control – than ever before.