More than a year after it was first declared, the end of the COVID-19 pandemic may be in sight. Global vaccination rates are rising, and while it may be some time before herd immunity is achieved, a return to normal may begin sometime this year.
The new normal post-COVID will be an opportunity for the oil and gas industry to reflect on how the pandemic has impacted it over the past year.
The early impacts of COVID-19 exposed significant vulnerabilities in the oil and gas industry. It has provided some deep insights into the risks and opportunities the sector will need to navigate in the future.
COVID-19's Immediate Impacts on the Oil and Gas Industry
In the early days of the pandemic, oil prices collapsed to their lowest value in 18 years. This was due in part to a global economic slowdown, significant disruptions to the supply chain and a breakdown in negotiations between OPEC and Russia in early March. Crude oil prices briefly dipped into the negatives in April 2020.
Stock prices for major energy companies fell in response — leading to ExxonMobile being removed from the Dow Jones in August. While the worst was over by the middle of the year, prices remained significantly below average through 2020.
Throughout the pandemic, the oil industry faced significant challenges in keeping workers safe. There were coronavirus outbreaks at remote camps and lodges for oil workers, as well as on offshore oil rigs.
A combination of tight living quarters, poor ventilation and distance from medical resources may all have put oil and gas workers at an increased risk of contracting COVID.
Social distancing requirements in petrochemical refineries and other industrial facilities also required major changes on behalf of the oil and gas industry. This posed further challenges for fuel and chemical production.
Demand Changes in the Oil Industry Post-COVID
It may be years before oil consumption returns to pre-pandemic levels. While demand is on track to rebound in 2022, the average global need will still likely be below 2019 levels, and may not fully recover until later in the decade.
According to IEA forecasts, worldwide demand for crude oil may not rise above 2020 levels until 2024 at the earliest.
It's also possible that the COVID-19 pandemic has accelerated the timing of oil's demand peak, with McKinsey forecasting that the industry may see peak oil as soon as the 2030s.
At the same time, the pivot toward renewable energy continues to gain speed.
While oil and gas products will likely remain essential to the global economy through 2040, oil and gas companies may need to prepare for slowing demand within the decade. Volatility may continue to be an issue so long as consumer confidence remains low — potentially well beyond the "end" of the pandemic.
While economic activity is slowly returning to more normal levels, the global economy is moving toward a new normal. Remote work has become standard, air travel is down and global freight movement remains low while e-commerce sales have risen significantly and continue to grow.
Demand for aviation fuels and gasoline is expected to return to near pre-pandemic levels over the next few years. However, the growing popularity of online meetings and conferences may result in reduced air travel, even as the economy recovers. This could have a significant impact on the growth of air-fuel demand.
The shift toward electric vehicles may also be trouble for gas and oil companies — and a signal that the future of petrochemicals is turning away from fuels.
Major Risk and Opportunity After the Pandemic
Diversification and new business strategies will continue to be important as the industry prepares for these future challenges.
Some oil giants, like BP and Shell, have cautiously invested in the renewable market. Green energy margins are typically much lower than those in the oil and gas industry.
Still, investment now may help these companies stage a more successful transition if oil demand begins to decline within the next few decades — especially as global demand for renewables continues to rise.
For other giants in oil and gas, diversification has meant expanding into new industries or adopting new commitments to sustainable practices where possible — but not necessarily renewable energy. Other companies are planning to stay the course. Businesses like ExxonMobile remain committed to strategies that rely primarily on gas and oil production.
Epidemiologists believe that the chance for future pandemics may be increasing due to factors like rising global travel, urbanization and increased human-animal contact in much of the world. That means preparing for future challenges like COVID-19 could be necessary for the oil and gas industry.
Depending on the speed of global vaccine rollout and the pace at which new variants of the SARS-CoV-2 spread, COVID-19 may become a recurring or endemic challenge rather than a once-in-a-lifetime event.
The threat of viral infection may make certain considerations, like improved ventilation in remote camps, important for years to come. Engineered fabric structures may increase in popularity due to the increased airflow they offer due to their open layout and large doorways.
In the U.S., the petrochemical sector is on track for a slow recovery, behind the rest of the oil and gas industry. Anticipating weak growth, BP spun off its petrochemicals business with a $5 billion sale to Ineos in mid-2020.
A pivot away from fuel and toward chemical production may be necessary. While the need for gas has fallen sharply, demand for chemicals needed for the manufacture of packaging — like ethylene, propylene and p-xylene — has grown significantly over the past year.
How Oil and Gas Will Navigate the Post-COVID Market
While the end of the pandemic may be in sight, the future of the global economy remains uncertain. It's likely that, for many industries, demand and growth will remain below average through the end of this year.
The pandemic may have long-lasting impacts on oil and gas — but could also present an opportunity to pivot in new directions.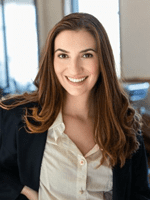 Emily Newton is the Editor-in-Chief of Revolutionized, an online magazine discussing the latest industry innovations and trends.
3 Ways Technology is Going to Shape the Oil and Gas Industry
Free to Download Today
Oil and gas operations are commonly found in remote locations far from company headquarters. Now, it's possible to monitor pump operations, collate and analyze seismic data, and track employees around the world from almost anywhere. Whether employees are in the office or in the field, the internet and related applications enable a greater multidirectional flow of information – and control – than ever before.