India and Russia on September 04, 2019 signed a five-year road map for cooperation in the energy sector. The energy pact was one of 15 pacts signed in various areas.
Indian Prime Minister Narendra Modi arrived in Vladivostok early on Wednesday (September 04, 2019), the first to the region by an Indian prime minister. Modi and Putin later traveled by ship to the Zvezda Shipyard in Bolshoy Kamen. They had a one-on-one meeting on the ship itself and later they led the respective delegations from India and Russia in the formal bilateral dialogue.
The two sides have set a target of US$30 billion in bilateral trade by 2025 and there was a discussion on increasing trade in local currencies to boost bilateral trade.
The Russian government said they agreed to explore the joint development of oil and gas fields in Russia and India, including offshore ones with energy emerging as a "new pillar of cooperation", said Indian foreign secretary Vijay Gokhale.
"With the signing of the road map for cooperation in hydrocarbons for 2019–24 during the summit, both sides expect bilateral cooperation in this sector to touch new heights in the next five years," according to a joint statement by the two countries.
Modi and Putin "are determined to forge cooperation in geological exploration and joint development of oil and gas fields in Russia and India, including offshore fields. They will continue their work to develop ways of delivering energy resources from Russia to India, including a long-term agreement for sourcing Russian crude oil, the possible use of the Northern Sea Route and a pipeline system," the statement said.
Prior to this signing agreement, India, the world's third-biggest oil consumer, urged Russia to use its influence on oil suppliers cartel the Organization of the Petroleum Exporting Countries (OPEC) to balance the global oil market.
Oil Minister Dharmendra Pradhan, on a three-day visit to Moscow, met his Russian counterpart Alexander Valentinovich Novak to review "the entire spectrum of oil and gas cooperation," Pradhan said in a tweet on August 30, 2019 after the meeting.
Russia is collaborating with the OPEC in fixing oil production quota with a view to controlling the prices.
"Discussed with Minister Novak about the price volatility in the global oil market that is hurting the interests of both consuming and producing nations," Pradhan said in another tweet. "Also conveyed our expectation that Russia, as a member of the OPEC Plus, can play an important role in balancing global oil market both in terms of ensuring adequate supply as well as in having a responsible and reasonable price."
Pradhan arrived on a two-day visit to Moscow on August 29, 2019. He is leading a business delegation from oil and gas as well as steel sectors.
With the tension between Iran and the U.S. impacting movement of oil cargo, India is looking at an alternative maritime route via Vladivostok port in Russia's far eastern region, through the South China Sea and Malacca.
The issue will be discussed during Prime Minister Narendra Modi's visit to Russia.
This comes amid high tension between Iran and European countries in the Strait of Homuz last month. Iran even deployed two warships in the region.
The new route is likely to make an investment by companies like ONGC Videsh Limited (OVL) viable in Russia. It will also reduce the time in bringing liquefied natural gas (LNG) and crude oil to India.
Meanwhile, India's H-Energy Global Ltd and Russia's Novatek on Wednesday (September 04, 2019) signed an agreement to provide long-term liquefied natural gas supplies to India and other markets, the Russian media reported.
The document was signed on the sidelines of the Eastern Economic Forum (EEF), the official Tass News agency quoted Novatek as saying.
The deal was announced hours after Prime Minister Narendra Modi arrived for summit talks with Russian President Vladimir Putin.
Under the agreement, Novatek will invest in future Liquefied Natural Gas (LNG) terminals and the Joint Venture creation to sell LNG and natural gas to India, Bangladesh and other markets, the report said.
Experts say that India is one of the biggest and fast-growing LNG markets, and the country is going to become one of the main growth drivers of the global demand for natural gas in the future.
The signed memorandum is "an important step towards entering the final consumer market of India, which is of great interest for Novatek considering our strategic plans to implement new LNG projects and boost LNG production volumes," Chief Executive Officer of the Russian gas producer Leonid Mikhelson said.
India imports over 83 percent of its crude oil needs. Of the total crude oil imported, about 85 percent of comes from OPEC nations. Also, 80 percent of gas imports come from those countries. India believes OPEC has a major role in shaping oil prices and availability, and the current high oil prices dent economic development of many countries as well as threaten already fragile world economic growth.
According to the latest IEA reports, at present, India imports around 3.78 million of crude oil barrels per day and produces only 897,300 barrels. Most of Indian oil imports come from Saudi Arabia and other middle eastern countries like Iran, Iraq and Kuwait.
Indian print media has reported that a preliminary pact for a consortium of Indian companies led by ONGC Videsh Limited (OVL) for acquiring about 49 percent stake in Russia's Vankor cluster oilfields may be signed during Prime Minister Narendra Modi's annual summit with Russian President Vladimir Putin.
Indian firms have been in dialogue with Russia since 2017 for a possible stake in the oilfields that will consolidate their presence in the energy-rich Arctic region.
In the past three years, Indian companies including OVL, Indian Oil Corporation, Oil India and Bharat Petro Resources have jointly acquired hydrocarbon assets worth US$4.85 billion in Russia. This included acquisitions in the Vankor and Taas Yuryakh assets, making Russia one of the most lucrative overseas oil and gas destinations for Indian companies. Russian major Rosneft has invested in India by buying a majority stake in Essar Oil, for $12.9 billion.
According to a report issued by OPEC, by 2040, India's oil demand will increase by more than 150 percent to 10.1 mb/d from around 4 mb/d currently.
The country's total share of global oil demand is also seen rising to over 9 percent by 2040 from 4 percent now.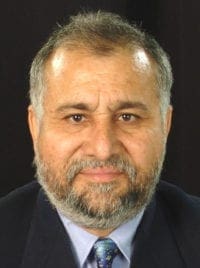 India born Tara Malhotra is a senior freelance energy writer with experience of more than two decades. He has worked for many international Oil, Gas and Energy publications. He holds a bachelor degree in Science and Post Graduate Diploma in Journalism and Mass Communication. He has also worked as a news photographer for many international publications. Currently, he lives and works in Sydney, Australia.
3 Ways Technology is Going to Shape the Oil and Gas Industry
Free to Download Today
Oil and gas operations are commonly found in remote locations far from company headquarters. Now, it's possible to monitor pump operations, collate and analyze seismic data, and track employees around the world from almost anywhere. Whether employees are in the office or in the field, the internet and related applications enable a greater multidirectional flow of information – and control – than ever before.