Global Natural Resources Consultancy, Wood Mackenzie says that India's overhauled policy for finding oil and gas is unlikely to be a game-changer.
Wood Mackenzie in its latest report has said that globally exploration budgets have shrunk and the country's (India's) prospects are weaker than other regions.
Indian federal government in February had approved a policy for awarding acreage, based primarily on exploration work commitment such as drilling of wells. The new policy was aimed at attracting investment from the private sector and foreign players to raise domestic output.
However, international oil companies have stayed away from the three auction rounds of Open Acreage Licensing Policy (OALP) held so far during the last three years.
The Open Acreage Licensing Policy (OALP), a critical part of the Hydrocarbon Exploration and Licensing Policy, provides uniform licenses for exploration and production of all forms of hydrocarbons, enabling contractors to explore conventional as well as unconventional oil and gas resources.
Under the policy, fields are offered under a revenue-sharing model and throw up marketing and pricing freedom for crude oil and natural gas produced.
Under the OALP, once an explorer selects areas after evaluating the National Data Repository (NDR) and submits the Expression of Interest (EoI), it is to be put up for competitive bidding and the entity offering the maximum share of oil and gas to the government is awarded the block.
The Hydrocarbon Exploration and Licensing Policy (HELP) replacing the erstwhile New Exploration Licensing Policy (NELP) was approved in March 2016 and the Open Acreage Licensing Programme (OALP) along with the National Data Repository (NDR) were launched in June 2017 as the key drivers to accelerate the Exploration and Production (E&P) activities in India.
The main features of HELP are Revenue Sharing Contract, single Licence for exploration and production of conventional as well as unconventional hydrocarbon resources, marketing & pricing freedom, etc.
Wood Mackenzie analysis came after the announcement of the winners of the third round of Open Acreage Licensing Policy (OALP) held at a function in New Delhi on Tuesday (July 16, 2019).
State-owned Oil and Natural Gas Corporation (ONGC) and Oil India Ltd (OIL) alongside private sector Vedanta  Ltd walked away with almost all of the oil blocks auctioned in the latest licensing round.
Oil India Ltd (OIL) signed up for the 12 out of 32 oil and gas exploration blocks it won in the twin rounds that ran parallelly because OALP-II was delayed. Vedanta Ltd walked away with 10 and Oil and Natural Gas Corp (ONGC) got eight blocks.
Reliance Industries Ltd (RIL) and its British partner BP Plc signed a contract for the sole KG basin gas they had bid, while Indian Oil Corp (IOC) too got one block.
Wood Mackenzie's principal analyst Alay Patel says, "Oil India has ventured out of its core areas of Assam and Rajasthan.  The company has picked up blocks in the onshore Mahanadi and offshore Andaman basins.  ONGC has also re-entered the deepwater Mahanadi basin.  Both companies are under severe pressure to increase exploration and boost output".
"Vedanta, which won 41 blocks during OALP-1, has further consolidated its position as the country's largest private E&P player.  Replenishing and diversifying the portfolio beyond the RJ-0N-90/1 block is vital for meeting the company's production goal of 500,000 boe/d.", Patel said.
He said, "This also marks Reliance's maiden foray in the OALP regime.  It has won an ultra-deepwater block located adjacent to its KG-D6 block in the Krishna-Godavari basin".
Patel further said, "In some ways, this marks the end of the first phase of the OALP era. The government has improved the fiscal parameters for blocks that will be available starting with OALP-4.  This is in response to the lack of IOC participation so far and a potential flaw in the original revenue-sharing mechanism. More importance has also been given to work programs rather revenue shared with the government".
Patel was of the view that "These changes will move the needle but are unlikely to be game-changers as globally exploration budgets have shrunk and competition is fierce.  India's prospectivity pales in comparison to opportunities available in many other regions".
The first bidding round under OALP (Bid Round I) was launched in January 2018 and closed in May 2018 and 55 blocks covering 59,282 sq. km. area were awarded in October 2018.
The acreage stood at approximately 90,000 sq. km. in 2017 was increased to 150,000 sq. km. after OALP I and touched 2,10,000 sq. km after OALP Round II and III biddings and are expected to touch 300,000 sq. km. by the end of the year 2019, with another two rounds of bidding expected to be finalized (IV and V) in 2019.
With the launch of Notice Inviting Offer (NIO), bidders can study the data available in the National Data Repository (NDR) and select blocks for the bidding. The bidders would be able to submit their bids through an online e-bidding portal. The blocks are spread across 7 sedimentary basins, 14 blocks were on offer under OALP-II which includes 8 blocks (Onland), 5 blocks (Shallow Water) and1 block(Ultra-Deep Water).  It is expected that OALP Round II would generate immediate exploration work commitment of around US$ 500-600 million.
As on 31 March 2018, India had estimated crude oil reserves of 594.49 million tonnes (MT), declining by 1.59 percent from the previous year. The largest reserves are found in the Western Offshore (40 percent), and Assam (27 percent). The estimated reserves of natural gas in India as on 31 March 2018 was 1,339.57 billion cubic meters (BCM), increasing by 3.87 percent from the previous year. The largest reserves of natural gas are located in the Eastern Offshore (38.13 percent) and the Western Offshore (23.33 percent).
India imports 82 percent of its oil needs and aims to bring that down to 67 percent by 2022 by replacing it with local exploration, renewable energy and indigenous ethanol fuel. India was the third top net crude oil (including crude oil products) importer of 189 Mt in 2017.
India was the third-biggest oil importer after the U.S. and China in 2018 and expected to occupy second place surpassing the U.S. in 2019. In the year 2019, the U.S. is going to become a net exporter of LNG, LPG, crude oil and its products from its shale oil production boom. Shale oil production cost would be the lower ceiling price for the crude oil in international trade as its substantial production is consumed internally in the U.S.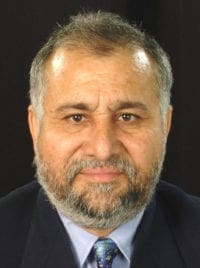 India born Tara Malhotra is a senior freelance energy writer with experience of more than two decades. He has worked for many international Oil, Gas and Energy publications. He holds a bachelor degree in Science and Post Graduate Diploma in Journalism and Mass Communication. He has also worked as a news photographer for many international publications. Currently, he lives and works in Sydney, Australia.
3 Ways Technology is Going to Shape the Oil and Gas Industry
Free to Download Today
Oil and gas operations are commonly found in remote locations far from company headquarters. Now, it's possible to monitor pump operations, collate and analyze seismic data, and track employees around the world from almost anywhere. Whether employees are in the office or in the field, the internet and related applications enable a greater multidirectional flow of information – and control – than ever before.