U.S. President Donald Trump will meet with the leaders of India and Australia next week at events in Texas and Ohio to promote trade and investment.
The White House on Monday (September 16, 2019) confirmed that U.S. President Donald Trump will be joining Indian Prime Minister Narendra Modi at an event called "Howdy Modi" organized by the Indian community in Houston, Texas, on September 22, 2019.
Howdy, Modi!' is likely to see the largest-ever audience in the United States for any foreign leader other than the Pope.
Calling the development "unconventional and unique", Indian Ambassador to the U.S., Harsh Vardhan Shringla said, "It reflects not only closeness and comfort levels in the relationship but also personal chemistry and friendship between Prime Minister Modi & President Trump".
The Houston meet will be the third meeting between Modi and Trump this year. The two leaders last met at the G7 summit in France in August 2019 and on the sidelines of the G20 meet in Osaka in June 2019. The engagements show the remarkable transformation of the India-U.S. relationship in the past two decades.
Trump will also travel to Wapakoneta, Ohio on Sept 22 where he will meet with the Prime Minister of Australia, Scott Morrison, to tour a new Australian-owned manufacturing facility, the press office said.
The visit is meant to "demonstrate the strong trade and investment relationship between the United States and Australia and President Trump's successful efforts to restore the United States as the world's leading destination for foreign direct investment," according to the press office.
Morrison said he will travel to the United States from Thursday (September 19, 2019) until Sept. 27. He is to visit the United Nations, NASA headquarters, and Australian and tech entrepreneurs working in the Midwest during the visit, in addition to a state dinner at the White House.
It's the second time the U.S. leader has bestowed a state dinner on a visiting guest, with French President Emmanuel Macron receiving the first one last year.
The last Australian prime minister to receive such an honor was John Howard in 2006.
Morrison said he looks forward to meeting President Donald Trump and members of his Cabinet "to discuss how we can further strengthen our alliance and already close partnership."
"There is no deeper friendship than that which exists between Australia and the United States," Morrison said in a statement.
"We see the world through the same eyes, with shared values and a deep commitment to promoting peace, liberty and prosperity," he said.
According to a posting on the official website of Australia's Department of Foreign Affairs and Trade – the United States is the largest and most significant investor in Australia, accounting for 27 percent ($939 billion) of Australia's total foreign investment stock as of December 2018. The United States is also by far Australia's largest foreign investment destination, accounting for 28 percent (or $719 billion) of Australia's total overseas investment stock as of December 2018.
In 2018, the United States was our (Australia) third-largest two-way trading partner in goods and services, worth $73.9 billion. Australia's goods and services exports to the United States were $23.1 billion. Australia's total imports from the United States were $50.8 billion. The United States remains Australia's largest two-way trading partner in services, with two-way trade accounting for 14 percent (or $27.2 billion).
Meanwhile, India's External Affairs Minister, Subrahmanyam Jaishankar said in New Delhi on Tuesday (September 17, 2019) that India-U.S. relations have come a long way and are in very good health, playing down trade differences between the two countries.
Jaishankar said India has been engaging with the U.S. for months to try to resolve the trade issues.
India and the U.S. were estranged for several decades over U.S. support for Indian archrival Pakistan, and India's development of nuclear weapons.
Ties have improved in recent years, but were strained recently by trade and economic issues. In June, the U.S. accused India of imposing a wide range of trade barriers, and ended preferential trade deals with India. In return, India imposed higher import duties on U.S. goods.
India's exports to the U.S. in 2017-18 stood at US$47.9 billion, while imports were at US$26.7 billion.
India imposed retaliatory tariffs on 28 U.S. products, including almonds and apples, starting 5 June, a year after announcing them to counter the increase in steel and aluminum tariffs by the U.S. and withdrawal of duty-free benefits to Indian exporters. Following the move, the U.S. raised the dispute at the World Trade Organization (WTO).
India also raised customs duties on a host of products, including alloy steel and auto parts, in the budget presented on 5 July 2019.
Indian Commerce & Industry Minister Piyush Goyal has said that India is discussing with an open mind all outstanding trade issues with the U.S. but a decision on whether a trade deal is to be announced by Prime Minister Narendra Modi and U.S. President Donald Trump when they both meet this weekend is up to the two leaders.
"We are in continuous dialogue for past several months with the U.S. and we are working towards and early resolution of many of those issues. Whether a deal will be announced or not that is up to the Prime Minister (Modi) and the President (Trump) to decide," Goyal said in New Delhi at a press conference on Monday (September 16, 2019) when asked whether Modi and Trump will announce a trade deal when they meet in Houston on September 22.
According to the U.S. State Department, U.S.-India bilateral trade reached US$142 billion in 2018, amounting to a massive sevenfold increase since 2001. Just last month, the Indo-American Chamber of Commerce said that figure could jump to US$500 billion annually within five years.
However, the U.S. is unhappy with the market access given by India for items such as medical equipment, mobile phones and some agricultural and dairy products and wants it to take steps to improve the trade imbalance which is currently in the country's favor. While India's purchase of oil and gas from the U.S. has brought down the trade deficit in the last two years.
At present India imports more than 82 percent of petroleum products to meet its domestic requirement and main supply of crude oil comes from the Middle Eastern countries, however, during recent years, Indian refiners has also started importing crude oil from the United States.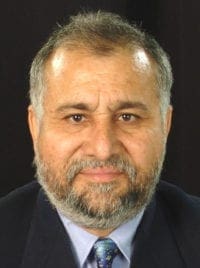 India born Tara Malhotra is a senior freelance energy writer with experience of more than two decades. He has worked for many international Oil, Gas and Energy publications. He holds a bachelor degree in Science and Post Graduate Diploma in Journalism and Mass Communication. He has also worked as a news photographer for many international publications. Currently, he lives and works in Sydney, Australia.
3 Ways Technology is Going to Shape the Oil and Gas Industry
Free to Download Today
Oil and gas operations are commonly found in remote locations far from company headquarters. Now, it's possible to monitor pump operations, collate and analyze seismic data, and track employees around the world from almost anywhere. Whether employees are in the office or in the field, the internet and related applications enable a greater multidirectional flow of information – and control – than ever before.