National Overview
Mexico's oil and gas industry had been in decline ever since 2005 when the nation's oil production stood at 3.3 million barrels per day. As of the end of November 2017, Mexico's oil production stands at a low of 1.8 million barrels, down 45 percent from 2005.
Conversely, the nation's natural gas production has been on an upswing despite the world-wide depressed prices. A notable high was reached in 2009 when natural gas production reached 7 million cubic feet per day. In 2005, gas production stood at 4.8 million cubic feet per day. At the end of November 2017, natural gas production numbers stood at 5.3 million cubic feet per day, up 10.4 percent from 2005.
State-level Overview
As of October 2017, of the 1.9 million barrels of oil produced, 82 percent of the oil is derived from offshore fields. Only 18 percent of oil production comes from land-based drilling operations. Tabasco is the largest of the oil-producing Mexican states, with 11.2 percent of oil production. Veracruz is the second largest oil producer with 4.5 percent and the minor producing states are Chiapas, Puebla, Tamaulipas, and San Luis Potosi with 1 percent, 0.6 percent, 0.4 percent, and 0.01 percent respectively.
Oil Production by State
Source: National Hydrocarbons Commission – Mexico
Natural gas production was 56 percent from offshore fields and 44 percent from land-based fields. The state of Tabasco has the largest share of gas production with 17.3 percent, Tamaulipas with 10.3 percent and Veracruz with 7.8 percent. A smaller group of states make up 8.2 percent of the land-based natural gas production: Nuevo Leon, Chiapas, Puebla and Coahuila with 4.8, 2.1, 0.9 and 0.4 percent, respectively.
Future Outlook
In 2013, Mexican President Enrique Pena Nieto backed legislation to lift the burdensome state regulation that had been slowing down the Mexican oil and gas industry. Since the sweeping changes have taken place, Mexico now has free trade agreements with 44 nations and according to Forbes, has been rated as one of the best countries to do business with.
PEMEX is the national oil company (now referred to as a "state productive enterprise") with a 75-year monopoly over the oil and gas industry. Under the 2013 reforms, the Mexican government has lowered its over-reliance on PEMEX. The national oil and gas company now accounts for 20% of the federal budget, down from 40% a few years ago. The reforms will allow more oil and gas companies to enter the Mexican market and drive competitiveness and more foreign investment into the country.
With more outside investment and advances in infrastructure, this will help Mexico to regain its place as one of the top oil and gas producers in the world. Despite the low oil and gas prices of the current market, Mexico is seeing some progress and development in the industry and is poised to grow when prices lift.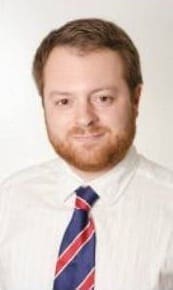 Eissler, former editor-in- chief of Oil & Gas Engineering magazine, previously worked as an editor for Dubai-based The Oil & Gas Year Magazine.
3 Ways Technology is Going to Shape the Oil and Gas Industry
Free to Download Today
Oil and gas operations are commonly found in remote locations far from company headquarters. Now, it's possible to monitor pump operations, collate and analyze seismic data, and track employees around the world from almost anywhere. Whether employees are in the office or in the field, the internet and related applications enable a greater multidirectional flow of information – and control – than ever before.