Two state-controlled Indian refiners have placed orders to buy Iranian oil in November 2018, India's Petroleum Minister Mr. Dharmendra Pradhan said on Monday, October 08, 2018.
While talking to media persons in New Delhi, Pradhan said it is yet not clear that if India will be granted a waiver from U.S. sanctions on Islamic Republic (Iran). The minister further said that India was discussing its options to buy Iranian oil with all authorities. It is important to note that U.S. Secretary of State Mike Pompeo has said last month that Washington would consider waivers on the embargo but made clear that these would be time-limited, if granted.
Citing unnamed top industry sources, Indian news agency Press Trust of India (PTI), on October 05, 2018 has reported that state-owned refiners, Indian Oil Corp (IOC) and Mangalore Refinery and Petrochemicals Ltd (MRPL) have contracted 1.25 million tonnes of Iranian oil for import in November, the month when more U.S. sanctions targeting Iran's oil and gas industry are due to begin.
Media reports suggest that India's largest refiner, IOC is importing the "usual" monthly volumes of oil from Iran. It had planned to import of 9 million tonnes of Iranian oil in the 2018-19 fiscal (April 2018 to March 2019) or 0.75 million tonnes a month.
The United States, earlier this year, unilaterally withdrew from its 2015 landmark nuclear deal with Iran and re-imposed economic sanctions that had been suspended in return for curbs on Tehran's nuclear program.
The landmark nuclear deal, signed during the Barack Obama regime, was concluded between Iran and six world powers which include, U.S., Russia, U.K., China, France, and Germany, that lifted sanctions on Iran but place strict limits on its nuclear program for 12 years. The deal was reached in Vienna in July 2015 and later ratified by the United Nations (UN).
While re-imposing the sanction against Iran in May 2018, the United States has asked all countries, including India, to stop all oil imports from Iran by November 4, 2018, or face sanctions, making it clear that there would be no waivers to anyone.
The U.S. President Donald Trump has clearly stated that the U.S. sanctions against Iran beginning from November 4, 2018, will block payment routes. But media reports suggest that India and Iran were discussing reverting to rupee trade after November 4.
The U.S. President has reaffirmed economic sanctions on Iran during his recent speech at the United Nation's General Assembly. Trump confirmed that sanctions on Iranian oil exports will take effect on November 5 and has said that the U.S. is working with countries that import Iranian oil to cut their purchases substantially.
In a Twitter post on August 7, 2018, President Trump has made it clear saying that the move to re-impose sanctions meant that "anyone doing business with Iran will not be doing business with the United States".
Market analysts, here in India say that the U.S. announcement of Iranian sanctions and its intention of imposing an economic and political sanction on countries that continue trade with Iran beyond November deadline leaves India in a tough spot.
Energy hungry India currently imports more than 82 percent of crude oil for its domestic requirement and about 62 percent of its (Indian) oil imports come from Saudi Arabia and other middle eastern countries like Iran, Iraq and Kuwait.
India had planned to import about 25 million tonnes of crude oil from Iran in the current fiscal year, up from 22.6 million tonnes imported in 2017-18. But the actual volumes imported may be far less as private sector companies like Reliance Industries Limited (RIL) have totally stopped purchasing oil from Iran and Nayara Energy, formerly Essar Oil, too has decided to stop oil import from the Persian Gulf nation.
Before the re-imposition of U.S. sanctions, Iran was India's third-largest oil supplier behind Saudi Arabia and Iraq. Reports suggest that Iran had supplied 18.4 million tonnes of crude oil during April 2017 and January 2018 (first 10 months of 2017-18 fiscal year). Importantly, Iranian oil is a lucrative buy for refiners as the nation provides 60 days of credit for purchases, which is double the amount of time given by other producers.
The importance of an India-Iran oil business might also be seen from the fact that before the sanctions pressure, India was Iran's second-biggest oil buyer after China and was among the few countries that didn't completely stop trading with Iran even when Western sanctions were imposed on the Islamic Republic in 2012 over its nuclear program.
Iran has been selling crude at just over one million barrels a day for the past few years, mostly to China, India, Japan and South Korea. Europe once accounted for purchasing roughly 400,000 barrels of Iranian crude a day. Greece, Spain, Italy, Turkey and South Africa were main customers of Iranian oil before the 2012 sanctions were instituted on Tehran. However, those sanctions on Iran were lifted in 2016.
Saudi Arabia traditionally has been India's top oil source but in the April-January period of 2017-18, Iraq dethroned it, supplying 38.9 million tonnes (MT) of oil, India's Oil Minister Dharmendra Pradhan has said recently.
In a written reply to a question in the lower house of the parliament (Lok Sabha), Pradhan has said that Saudi Arabia supplied 30.9 MT of crude oil in the first 10 months of the current fiscal year.
Pradhan said that Iran was India's second biggest supplier of crude oil after Saudi Arabia till 2010-11 but western sanctions over its suspected nuclear program relegated it to the 7th spot in the subsequent years. In 2013-14 and 2014-15, India bought 11 MT and 10.95 MT respectively from it.
Sourcing from Iran increased to 12.7 MT in 2015-16, giving it the sixth spot. In the following year, the Iranian supplies jumped to 27.2 MT to catapult it to the third spot, Pradhan further said.
Kuwait, which was the third largest supplier in 2013-14, has steadily slipped, supplying just 10.2 MT in the first 10 months of the current fiscal year. It had in 2014-15 supplied 17.9 MT crude, which came down to 11 MT in 2015-16 and 9.8 MT in 2016-17, the minister said.
India's dependence on the Middle Eastern countries for its crude oil needs has increased from 58 percent in 2014-15 to 63.7 percent in the April-January period of this fiscal year, he said.
Venezuela is India's fourth largest supplier with 15.5 MT during April-January, followed by Nigeria with 14.9 MT, the minister further said.
The views of market experts and observers are divided on the issue of oil business between New Delhi and Tehran. Some market experts say India is willing to keep buying oil from Iran because Tehran offers some discounts and incentives. Moreover, presently, the Indian federal government is struggling with higher oil prices and a weakening Rupee (domestic currency) against the U.S. currency that also weighs on its oil import bill.
PTI report of October 05, 2018 has said that refiners such as state-owned IOC and MRPL could use UCO Bank or IDBI Bank to route oil payments (in rupee currency) to Iran. Also, Tehran is open to accepting rupee payment for oil and may use the money to pay for equipment and food items it buys from India. Iranian media also reported earlier that Tehran was planning to provide ships as well as insurance cover to continue exporting crude to India.
However, Moody's Investors Service expects that Indian refiners will either have to significantly reduce or completely stop importing crude oil from Iran over the next month or so. "As a result, Indian refiners will increase dependence on the remaining Middle Eastern crude oil suppliers (mainly Saudi Arabia and Iraq), aside from Iran," Moody's has said recently.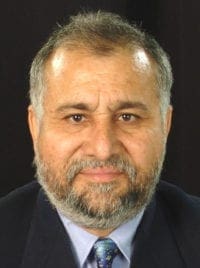 India born Tara Malhotra is a senior freelance energy writer with experience of more than two decades. He has worked for many international Oil, Gas and Energy publications. He holds a bachelor degree in Science and Post Graduate Diploma in Journalism and Mass Communication. He has also worked as a news photographer for many international publications. Currently, he lives and works in Sydney, Australia.
3 Ways Technology is Going to Shape the Oil and Gas Industry
Free to Download Today
Oil and gas operations are commonly found in remote locations far from company headquarters. Now, it's possible to monitor pump operations, collate and analyze seismic data, and track employees around the world from almost anywhere. Whether employees are in the office or in the field, the internet and related applications enable a greater multidirectional flow of information – and control – than ever before.