Senator John Hoeven (R-ND), a member of the Senate Energy and Natural Resources Committee, made the case to U.S. Treasury Secretary Steven Mnuchin, U.S Energy Secretary Dan Brouillette and U.S. Federal Reserve Chair Jerome Powell about the importance of providing oil and gas producers with access to credit through the 13(3) lending program.
Senator Hoeven was joined by Senators Jim Inhofe, Dan Sullivan, Kevin Cramer, John Barrasso and Roger Wicker in pressing the Administration to ensure that the lending program works for U.S. oil and gas producers as part of their plan to support the energy industry, which is critical to our economic and national security.
"Given the oil and gas industry's unique challenges in accessing capital, we strongly encourage the Departments of the Treasury and Energy, and the Federal Reserve, to utilize authority to establish a 13(3) lending facility that will specifically support this critical sector as it works to overcome the COVID-19 pandemic and global oil price war. These are unusual and exigent circumstances, never before seen in the country's history, and the oil and gas industry is uniquely in need of liquidity," the senators wrote to Secretary Mnuchin, Secretary Brouillette and Chair Powell.
Today's action is part of Hoeven's plan to support oil and gas producers, including:
PPP Funding – Replenishing funding for the Paycheck Protection Program to provide assistance to smaller companies.
Strategic Petroleum Reserve (SPR) Funding – Leading bipartisan, bicameral legislation to provide $3 billion to purchase domestic oil for the SPR.
Ensuring Access to Credit – Working with the Administration, including Secretary Brouillette, Secretary Mnuchin and Chairman Powell, to provide independent producers with access to credit under the 13(3) lending program.
Stopping Foreign Crude Dumping – Investigating Saudi Arabia, Russia and other oil-producing countries for flooding the market under Section 232 to stop crude dumping and address oversupply issues.
Opening the Economy – Defeating COVID-19 and safely getting the economy going again.
The Crude Life Podcast can be heard every Monday through Thursday with a Week in Review on Friday.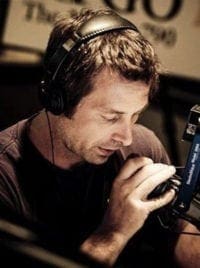 Jason Spiess is a multimedia journalist, entrepreneur and content consultant. Spiess has over 25 years of media experience in broadcasting, journalism, reporting and principal ownership in media companies.  (Over 30 years experience if you count his adolescent years as a newspaper delivery boy learning the importance and logistics of daily distribution and monthly door-to-door bill collecting.) Spiess has worked in the areas of oil and gas, UAS and precision agriculture, health care, cannabis, agriculture, real estate, government affairs and economic development. Spiess is the host of two radio programs, Building the Bakken and Coffee & Capitalism, and three specialty programs, MonDak OilField Review, Corporate Ink and UnStuck, that carry a radio network that spans five states and two countries. Spiess is a North Dakota native and graduated from North Dakota State University.
3 Ways Technology is Going to Shape the Oil and Gas Industry
Free to Download Today
Oil and gas operations are commonly found in remote locations far from company headquarters. Now, it's possible to monitor pump operations, collate and analyze seismic data, and track employees around the world from almost anywhere. Whether employees are in the office or in the field, the internet and related applications enable a greater multidirectional flow of information – and control – than ever before.