Small Business Suffering Signs
According to energy author and expert Art Berman, small business is in for a rough second half of 2020. And he's not alone either. This author says "Small Business Die Off Is Here". Berman believes the past six months of COVIDShutdowns just sped up what was already in motion.
Berman also talks about the current state of oil and gas and how the COVID-19 Shutdown has impacted the market, starting in Asia last year. Berman explains how the economy doesn't work like a light switch and will take some time to rebound.
Diversity in Oil and Gas
As millions protest in honor of George Floyd and equality, industry pundits are starting their collective collaboration. Amy Harder, author of Generate, pens an article bullet-pointing diversity in oil and gas.
By the numbers: The oil and gas industry workforce is generally less diverse than American workforce as a whole, and African Americans are especially underrepresented.
6.7%: share of African Americans working in the oil and gas industry in 2015, according to a report published that year by the American Petroleum Institute. That's compared to 11.7% of the overall workforce that same year.
20.4%: share of Hispanic workers in the sector (compared to 16.4% of the overall workforce that year).
17%: share of women in the industry (compared to 46.8% overall).
(More recent numbers suggest roughly the same picture compared to today's overall workforce.)
54%: Share of new industry jobs women and people of color are projected to fill through 2040, according to a forthcoming study from API not yet released.
Oehler's staff of roughly a dozen people and his board of directors are overwhelmingly white; its board is also heavily male. API, a far bigger association, is 33% people of color (18% black) and 47% female, according to a spokesperson.
Shut Ins
State politicians, appointed officials and industry executives are lining up across Shale Play USA looking for assistance due to Shut In Wells. In New Mexico, a group bipartisan of congresspeople urged the U.S. Department of the Interior (DOI) to allow operators to temporarily shut in wells without penalty until prices stabilize.
In the Bakken, North Dakota state officials and the petroleum council met to discuss government intervention with shut ins and the marketplace.
In Texas, the Texas Railroad Commission has discussed the issue as well.
Energy author and expert Arthur Berman believes shut ins are not felt immediately in the economy.
The Crude Life Podcast can be heard every Monday through Thursday with a Week in Review on Friday.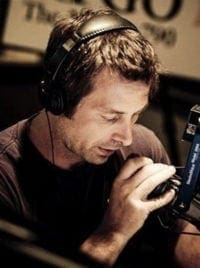 Jason Spiess is a multimedia journalist, entrepreneur and content consultant. Spiess has over 25 years of media experience in broadcasting, journalism, reporting and principal ownership in media companies.  (Over 30 years experience if you count his adolescent years as a newspaper delivery boy learning the importance and logistics of daily distribution and monthly door-to-door bill collecting.) Spiess has worked in the areas of oil and gas, UAS and precision agriculture, health care, cannabis, agriculture, real estate, government affairs and economic development. Spiess is the host of two radio programs, Building the Bakken and Coffee & Capitalism, and three specialty programs, MonDak OilField Review, Corporate Ink and UnStuck, that carry a radio network that spans five states and two countries. Spiess is a North Dakota native and graduated from North Dakota State University.
3 Ways Technology is Going to Shape the Oil and Gas Industry
Free to Download Today
Oil and gas operations are commonly found in remote locations far from company headquarters. Now, it's possible to monitor pump operations, collate and analyze seismic data, and track employees around the world from almost anywhere. Whether employees are in the office or in the field, the internet and related applications enable a greater multidirectional flow of information – and control – than ever before.