Inflation and rising interest rates hit the solar energy sector hard during the last three months, resulting in declining interest among investors.
The Wall Street Journal reports the iShares Global Clean Energy ETF reached its lowest level since July 2020 this week. The exchange-traded fund invests in renewable-energy companies and utilities in line with a benchmark compiled by S&P Dow Jones Indices, including First Solar and Plug Power. It has plunged 32 percent this year.
The WSJ further noted some stocks have fallen even harder. "U.S.-listed Enphase Energy has shed 64 percent in 2023, while competitor SolarEdge Technologies has sunk more than 70 percent. Excluding stocks that have been ejected from the S&P 500, SolarEdge ranks as the index's worst performer this year," the WSJ reported Wednesday.
SolarEdge warned that demand in Europe has significantly weakened, furthering battering sentiment on the renewable energy sector amid a difficult year.
SolarEdge CEO Zvi Lando cited "substantial unexpected cancellations and pushouts" of existing backlogs from the company's European distributors due to high inventories and slow installation rates.
"In particular, installation rates for the third quarter were much slower at the end of the summer and in September where traditionally there is a rise in installation rates," said Lando.
The Invesco Solar ETF tumbled 6.57 percent trading at $44.18 on Oct. 20, putting it at its lowest level since July 2020. Other stocks in the solar sector fell broadly on the pessimistic outlook. Sunrun and Sunnova were down 5.7 percent and 8.9 percent, respectively, while Emphase Energy shed nearly 15 percent.
"Supply-chain problems and waning demand have added to the challenges created by higher borrowing costs. The result: a stock-market selloff despite commitments by the U.S. and other large economies to foster sustainable power generation," the WSJ stated.
High interest rates have worsened the attractive loan packages made available to homeowners, and loan dealer fees have skyrocketed. Utility electricity prices have stabilized and even lowered from last year, making the prospective savings for a rooftop solar customer murkier, the WSJ reported.
Tesla said its residential solar sector deployed 49 megawatts in the third quarter, which is down from 66 megawatts in the previous quarter and down 48 percent from the same period in 2022.
Despite the pullback in solar deployment, Tesla's energy storage business sustained significant growth to make up for the dip in solar sales. Storage deployments increased 90 percent year-over-year in the third quarter to 4 GWh.
"And as this business grows, the energy division is becoming our highest margin business. Energy and service now contribute over $0.5 billion to quarterly profit," said chief executive officer Elon Musk on the earnings call.
Alex Mills is the former President of the Texas Alliance of Energy Producers.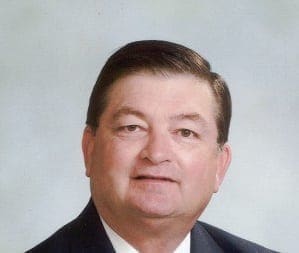 Alex Mills is the former President of the Texas Alliance of Energy Producers. The Alliance is the largest state oil and gas associations in the nation with more than 3,000 members in 305 cities and 28 states.
3 Ways Technology is Going to Shape the Oil and Gas Industry
Free to Download Today
Oil and gas operations are commonly found in remote locations far from company headquarters. Now, it's possible to monitor pump operations, collate and analyze seismic data, and track employees around the world from almost anywhere. Whether employees are in the office or in the field, the internet and related applications enable a greater multidirectional flow of information – and control – than ever before.