As reported by TIPRO earlier this month, employment growth for the Texas upstream sector stalled in the fourth quarter of 2018 following many months of consecutive growth. A variety of factors contributed to the slowdown in hiring, including takeaway capacity constraints in West Texas, lower crude oil prices, rising material costs resulting from tariffs, as well as an ongoing shortage of available talent.
The following data will illustrate some of the employment trends in the upstream oil and natural gas sector in Q4 based on job postings, which were collected from various sources and processed or enriched to provide information such as standardized occupation, skills, and geography. This report also uses state data from the Texas Workforce Commission. Individual company data was intentionally excluded.
"TIPRO is pleased to provide unique analysis on many economic factors that impact the oil and natural gas industry and our state," said Ed Longanecker, President of TIPRO. "This data helps to quantity and reinforce the importance of oil and natural gas development and support ongoing workforce initiatives for our industry," added Longanecker.
In total, there were 49,929 job postings for the Texas upstream sector between September 2018 to December 2018, of which 7,878 were unique. These numbers provide a Posting Intensity of 6-to-1, meaning that for every 6 postings there is 1 unique job posting. This is higher than the Posting Intensity for all other occupations and companies in the state (5-to-1), indicating that Texas upstream jobs have been more difficult to fill due to a variety of potential factors, including a shortage of available workers and a slowdown in industry activity. Oil and gas jobs in Texas pay on average 132 percent more than the average private sector job in the state.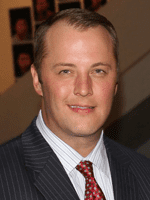 TIPRO is a trade association representing the interests of nearly 3,000 independent oil and natural gas producers and royalty owners throughout Texas. As the largest statewide association in Texas that represents both independent producers and royalty owners, members include small businesses, the largest, publicly-traded independent producers, and mineral owners, estates, and trusts.
3 Ways Technology is Going to Shape the Oil and Gas Industry
Free to Download Today
Oil and gas operations are commonly found in remote locations far from company headquarters. Now, it's possible to monitor pump operations, collate and analyze seismic data, and track employees around the world from almost anywhere. Whether employees are in the office or in the field, the internet and related applications enable a greater multidirectional flow of information – and control – than ever before.