Lower market prices for oil and gas have pushed demand for exports from Mexico down overall in 2017 from 2016. As of October 2017, exports from Mexico are down 5.43% from 1.194 million barrels of oil per day (mbpd) to 1.129 mbpd. Export prices are locked rather low for the short run. Finally, Mexico must contend with a potential North American Trade deal renegotiation, and this leaves the country to hedge its bets and seek new international trading partners.
Oil Exports
Mexico's top five export countries are, in order: U.S., Spain, India, Japan, and South Korea. Of these top five importers, all imports have grown over the past year except for one country, Japan, which is down 51.81% from 98.84 mbpd to 47.56 mbpd.
U.S. is up 5.33% from 575.10 mbpd to 605.78 mbpd
Spain is up 4.25% from 177.28 mbpd to 184.82 mbpd
India is up 15.61% from 116.04 mbpd to 134.16 mbpd
South Korea is up 9.86% from 80.80 mbpd to 88.77 mbpd
Despite all this, the major fall in exports to Japan has wiped out all the gain from the other countries. However, Japan's crude imports have fallen in general.
Mexico's Top Five Export Countries
Source: National Hydrocarbons Commission – Mexico
New Customers
Falling exports have been staved off by Mexico opening more hydrocarbon trade with Switzerland, Peru, and Germany collectively importing 7.6 million barrels of oil per day.  New export destinations could be key for Mexico's oil and gas industry growth as relations with the U.S. have been on the decline and the potential renegotiation of NAFTA could put lots of pressure on Mexico to reprioritize its trading partners. On a side note, the U.S. has drifted away from Mexican imports to favor Canadian imports. This is especially true since the Keystone XL phase III of the pipeline became operational in 2017. This section of the pipeline essentially connects Alberta, Canada to Houston, Texas.
Prices
Since 2010 West Texas Intermediate has fallen 43% from $79.50 per barrel in 2010 to $45.20 in June 2017. Since June, the price of WTI has risen to $61.49 in January 2018, a gain of 36%. In the short term, this relatively quick, and dramatic price increase has been a boon to the industry in the short term, as it will allow for the shoring up of accounts and will allow for new exploration and production in the short to mid-term. However, it should be noted that the Mexican government locked in its annual hedge price to sell oil at $46 per barrel, back in October 2017.
On the Mayan Crude market prices fell from a high of $79.21 barrel of oil in 2010 to $48.75, a decrease of 38% (EIA). Mayan Oil is a heavy crude at 22 API gravity. It has been used faithfully by Gulf Coast refiners for decades and has been responsible for setting benchmark pricing for almost all heavy crude being traded along the U.S. Gulf Coast.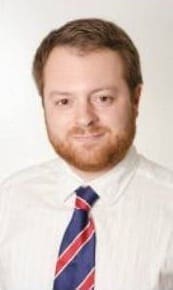 Eissler, former editor-in- chief of Oil & Gas Engineering magazine, previously worked as an editor for Dubai-based The Oil & Gas Year Magazine.
3 Ways Technology is Going to Shape the Oil and Gas Industry
Free to Download Today
Oil and gas operations are commonly found in remote locations far from company headquarters. Now, it's possible to monitor pump operations, collate and analyze seismic data, and track employees around the world from almost anywhere. Whether employees are in the office or in the field, the internet and related applications enable a greater multidirectional flow of information – and control – than ever before.