John Yates Jr., president, and owner, Abo Empire oil and gas company, recently said in an interview with Jason Spiess that President Donald Trump is in the midst of trying to relax federal land laws in regards to oil and gas.
"One of the initiatives the Trump Administration is planning on implementing is trying to open up federal lands to development in a greater way," Yates said.
He added the current laws are hindering development and industry progress.
"Basically over the past ten years the industry has been handcuffed from operating on federal lands for the most part," Yates said. "Terrible restriction and terrible regulations.  Just a huge amount of paperwork just to even get a well drilled."
According to Yates, most of the shale play production over the past decade has come outside of federal lands.
"Now hopefully there will be a new day and federal lands will be opened up so we can develop that federal resource," Yates said.  "Most of this last ten years of the rapid increase in the amount of oil, natural gas that we've found freed up in the U.S. has been found on private minerals under the surface or state minerals."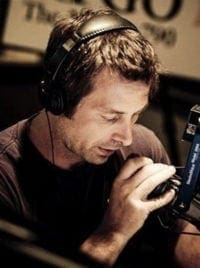 Jason Spiess is a multimedia journalist, entrepreneur and content consultant. Spiess has over 25 years of media experience in broadcasting, journalism, reporting and principal ownership in media companies.  (Over 30 years experience if you count his adolescent years as a newspaper delivery boy learning the importance and logistics of daily distribution and monthly door-to-door bill collecting.) Spiess has worked in the areas of oil and gas, UAS and precision agriculture, health care, cannabis, agriculture, real estate, government affairs and economic development. Spiess is the host of two radio programs, Building the Bakken and Coffee & Capitalism, and three specialty programs, MonDak OilField Review, Corporate Ink and UnStuck, that carry a radio network that spans five states and two countries. Spiess is a North Dakota native and graduated from North Dakota State University.
3 Ways Technology is Going to Shape the Oil and Gas Industry
Free to Download Today
Oil and gas operations are commonly found in remote locations far from company headquarters. Now, it's possible to monitor pump operations, collate and analyze seismic data, and track employees around the world from almost anywhere. Whether employees are in the office or in the field, the internet and related applications enable a greater multidirectional flow of information – and control – than ever before.