India is facing tremendous pressure as the United States prepares to work with allies and partners to reduce oil imports from Iran.
The United States has asked all countries, including India, to stop all oil imports from Iran by November 4, 2018, or face sanctions, making it clear that there would be no waivers to anyone.
Last month President Donald Trump withdrew the United States from the 2015 landmark Iran nuclear deal, re-imposing U.S. sanctions that had been suspended in return for curbs on Tehran's nuclear program.
The landmark nuclear deal, signed during the Barack Obama regime, was concluded between Iran and six world powers which include, U.S., Russia, U.K., China, France, and Germany, that lifted sanctions on Iran but place strict limits on its nuclear program for 12 years. The deal was reached in Vienna in July 2015 and later ratified by the UN.
The message from Washington is loud and clear, as the Trump administration is piling pressure on India, China, and other buyers to end all imports of Iranian oil,
even the much anticipated dialogue (the 2+2 Dialogue), between the defense and foreign ministers of India and the United States scheduled for July, has been postponed.
Moreover, during her recent visit to India in the last week of June, the U.S. ambassador to the UN Nikki Haley has also urged India to reconsider its ties to Iran.
Haley has said she understood India "can't change its relationship with Iran in a day" but said she used a meeting with Indian Prime Minister Narendra Modi in New Delhi to encourage a reassessment.
"I also think for the future of India, and the future of being able to get resources and who they're dependent on, I would encourage them to rethink their relationship with Iran," she told an Indian news channel in New Delhi.
Analysts say that despite tremendous pressure by the U.S. administration, India is unlikely to comply in full with U.S. demands to reduce imports to zero.
While a final view by India on the issue has not yet been taken, the Indian petroleum ministry has asked refiners to tread cautiously and start looking at alternatives.
Indian oil minister Dharmendra Pradhan told media sources in Mumbai that the country would attend to its interests while deciding on oil imports. "We know [that] to have a healthy energy mix, we can get oil from anywhere. The rest depends on geopolitics, and those decisions will be taken based on the situations," he said. "We will go by our interests. When we decide anything on Iran, we will inform you," he said.
New Delhi said it does not recognize unilateral restrictions imposed by the United States, and instead follows UN sanctions. But the industry sources said India, the biggest buyer of Iranian oil after China, will be forced to take action to protect its exposure to the U.S. financial system.
However, India is also preparing Plan B for its oil consumption after the U.S. announcement for fresh sanctions.
India's oil ministry recently held a meeting with domestic refiners, urging them to scout for alternatives to Iranian oil.
Private sector refiners Reliance Industries Limited and Nayara Energy, owned by Russia's Rosneft, have already been winding down Iranian imports.
State Bank of India (SBI), India's largest bank, has said it is giving up transactions for Iranian oil. Next in line could be insurers, who may refuse cover to vessels carrying Iranian oil or units that process that oil.
Iran is India's third-largest oil supplier behind Iraq and Saudi Arabia. Reports suggest that Iran supplied 18.4 million tonnes of crude oil during April 2017 and January 2018 (first 10 months of 2017-18 fiscal). Importantly, Iranian oil is a lucrative buy for refiners as the nation (Iran) provides 60 days of credit for purchases, which is double the amount of time given by other producers.
Iran has been selling crude just over one million barrels a day for the past few years, mostly to China, India, Japan and South Korea. Europe once accounted for purchasing roughly 400,000 barrels of Iranian crude a day. Greece, Spain, Italy, Turkey and South Africa were main customers of Iranian oil before earlier (2012) sanctions were instituted on Tehran. However, those sanctions on Iran were lifted in 2016.
Currently, India imports some 82 % of crude oil for its domestic requirement. According to the latest IEA reports, at present, India imports around 3.78 million of crude oil barrels per day and produces only 897,300 barrels.
Interestingly, around 62 % of Indian oil imports come from Saudi Arabia and other middle eastern countries like Iran, Iraq and Kuwait.
India is Iran's second-biggest oil buyer after China and was among the few countries that didn't completely stop trading with Iran when Western sanctions were imposed on it in 2012 over its nuclear program.
Indian refiners are confident that U.S. sanctions on Iran will not disrupt crude oil supplies because the global market has abundant supplies and numerous sellers.
Indian refineries are configured to process several varieties of crude, not just Iranian, and therefore a supply from some other country can easily replace Iranian shortfall if any in future.
For example, high sulfur crude from the Middle-East, particularly from Saudi Arabia and Kuwait can easily replace the quantities being bought from Iran.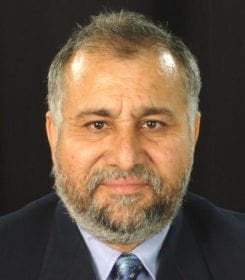 India born Tara Malhotra is a senior freelance energy writer with experience of more than two decades. He has worked for many international Oil, Gas and Energy publications. He holds a bachelor degree in Science and Post Graduate Diploma in Journalism and Mass Communication. He has also worked as a news photographer for many international publications. Currently, he lives and works in Sydney, Australia.