Washington, D.C.-based LNG producer, Venture Global LNG, announced today it raised $81.4 million in additional capital from high-profile, very large institutional investors. This is the company's sixth round of equity investment, which brings the latest Reg. D transaction to an aggregate funding total of $361 million.
Co-CEOs, Mike Sabel and Bob Pender stated, "This private placement represents the capital markets continued confidence in our ability to execute on our development of 30 million tons of LNG production. By 2021 we expect to launch commercial operations for Calcasieu Pass and deliver the lowest cost LNG from North America to the global market."
The proceeds will fund Venture Global's development activities for its LNG export facilities in Louisiana. The company is developing two export facilities, Calcasieu Pass, located in the southwestern Louisiana Cameron Parish, less than 50 miles south of Lake Charles, and Plaquemines, located in Plaquemines Parish, south of New Orleans.   
The two innovate export facilities are planned to provide long-term, low-cost, clean, and reliable North American liquefied natural gas. Over $240 billion in exports are expected over the lifecycle of both facilities. The project is projected to provide power to 30.9 million homes in Europe and Asia.  
In March, Venture Global LNG filed a formal application with the US Federal Energy Regulatory Commission requesting authorization to site, construct and operate the Plaquemines LNG export terminal. The company is also seeking permission to build the Gator Express pipeline system, following the preliminary review process with FERC.
Construction of the Plaquemines LNG project is expected to begin in 2018. Once FERC authorizes the project, full operation is scheduled to begin in Q1 of 2023. When fully operational, the facility may produce up to 24 mtpa, or the equivalent of approximately 1,240 Bcf/yr of natural gas, according to filings with the Department of Energy.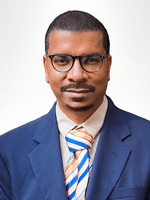 The CEO of U.S. Energy Media, Emmanuel Sullivan is a technical writer who has built up his profile in the oil and gas industry. He lives and works in Houston, where he publishes Oilman and Oilwoman on a bimonthly basis, and Energies quarterly, distributing the magazine to energy thought leaders and professionals throughout the United States and around the world. At a time when technology is rapidly changing, he provides an invaluable service to oil & gas, and renewable energy executives, engineers, and managers, offering them both broad and specific looks at the topics that affect their livelihoods. Sullivan earned his BA in Communications at Thomas Edison State University and his MA in Professional Writing at Chatham University. 
3 Ways Technology is Going to Shape the Oil and Gas Industry
Free to Download Today
Oil and gas operations are commonly found in remote locations far from company headquarters. Now, it's possible to monitor pump operations, collate and analyze seismic data, and track employees around the world from almost anywhere. Whether employees are in the office or in the field, the internet and related applications enable a greater multidirectional flow of information – and control – than ever before.