I was not expecting the two mega-mergers announced by ExxonMobil and Chevron last month.  ExxonMobil bought Pioneer Natural Resources for $59.5 billion and, two weeks later, Chevron bought Hess for $53 billion. Two major oil producers buying rivals at the same time in a short period of time is a rare moment in American oil and gas production. The last major deal was in 2019 when independent OXY acquired Anadarko in a $55 billion deal.
The key takeaway in the ExxonMobil and Pioneer Natural Resources merger is it will significantly increase Exxon's Permian Basin footprint in Texas. The production volume is expected to double to an estimated 1.3 million barrels of oil equivalent per day, based on 2023 volumes. Pioneer Natural Resources holds prominent and contiguous acreage in the Permian that compliments ExxonMobil's portfolio and its deep development resources and advanced technology capability.
The Chevron and Hess merger will deliver Chevron a 30 percent ownership in the offshore Guyana project that Hess has with ExxonMobil. Along with CNOOC, the trio discovered 11 billion barrels of oil and gas in the Stabroek Block. The largest oil discovery in the last 10 years is currently producing 380,000 barrels of oil per day. In another major field, the Bakken shale play in North Dakota, the Hess assets in this region will now fall under Chevron's wing, along with assets in the Gulf of Mexico, in which Chevron already has a significant interest.
The American oil and gas market faced many challenges over the past few years due to political forces and regulatory pressure. There is still uncertainty in the direction of energy supply and prices with two wars forging ahead and talks of a slowdown in the economy. The major oil companies reported lower revenue this year but, despite all that, with two full stream producers plucking two independents, some may say Big Oil is back.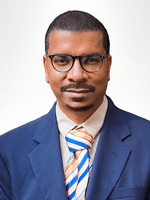 The CEO of U.S. Energy Media, Emmanuel Sullivan is a technical writer who has built up his profile in the oil and gas industry. He lives and works in Houston, where he publishes Oilman and Oilwoman on a bimonthly basis, and Energies quarterly, distributing the magazine to energy thought leaders and professionals throughout the United States and around the world. At a time when technology is rapidly changing, he provides an invaluable service to oil & gas, and renewable energy executives, engineers, and managers, offering them both broad and specific looks at the topics that affect their livelihoods. Sullivan earned his BA in Communications at Thomas Edison State University and his MA in Professional Writing at Chatham University. 
3 Ways Technology is Going to Shape the Oil and Gas Industry
Free to Download Today
Oil and gas operations are commonly found in remote locations far from company headquarters. Now, it's possible to monitor pump operations, collate and analyze seismic data, and track employees around the world from almost anywhere. Whether employees are in the office or in the field, the internet and related applications enable a greater multidirectional flow of information – and control – than ever before.