Summer is approaching. Time moves quickly, especially when business is good. How has the oil and gas industry performed from a year ago? I'll start with the drilling rig count in the U.S. According to Baker Hughes, in April of 2022, there were 698 active drilling rigs; as of this writing, there are 755 rigs. Texas has the most of any state, with 377 active drilling rigs. Most rig activity is in the Permian Basin in West Texas and southeastern New Mexico. Jobs in the upstream oil and gas segment also increased. In Texas, the industry added 1,500 jobs in March of 2023, with a total of 198,700 jobs on the exploration and production side, an 11 percent increase over the same period in 2022. There were over 14,000 active job postings in the oil and gas industry in March, a 21 percent increase compared to February.
Major oil and gas operators reported strong earnings in 2022, much of that from the summer of 2022 when oil prices peaked at $120 per barrel, but are now in the $70 to $80 per barrel range.
Still, analysts expect Q1 2023 earnings for oilfield operators to be excellent. ExxonMobil had a fantastic first quarter with a net income of $11 billion compared to $5 billion a year ago. The company focused on increasing production in the Permian Basin and Guyana, and a refinery expansion in Texas added 250,000 barrels per day of oil refining capacity. Halliburton's first-quarter earnings topped Wall Street estimates. It reported net income of $651 million, compared to $263 million in the first quarter of 2022.
Oil production has remained steady across the U.S. The Energy Information Administration (EIA) reported crude oil production averaged 12.325 million barrels per day during the first quarter of this year, compared to 11.465 million barrels per day in 2022. In the Permian Basin, output is expected to rise by 13,000 barrels per day to a total of 5.694 million barrels per day. In the Eagle Ford Shale in South Texas, an estimated increase of 6,000 barrels per day for a total of 1.141 million barrels per day.
Despite the gloom we hear in the news about inflation, the Ukraine war, border security, and a recession, which are all correct, the oil and gas industry is resilient and a positive force that will remain our primary energy source for years to come.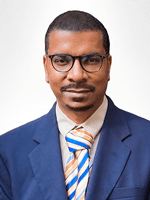 The CEO of U.S. Energy Media, Emmanuel Sullivan is a technical writer who has built up his profile in the oil and gas industry. He lives and works in Houston, where he publishes Oilman and Oilwoman on a bimonthly basis, and Energies quarterly, distributing the magazine to energy thought leaders and professionals throughout the United States and around the world. At a time when technology is rapidly changing, he provides an invaluable service to oil & gas, and renewable energy executives, engineers, and managers, offering them both broad and specific looks at the topics that affect their livelihoods. Sullivan earned his BA in Communications at Thomas Edison State University and his MA in Professional Writing at Chatham University. 
3 Ways Technology is Going to Shape the Oil and Gas Industry
Free to Download Today
Oil and gas operations are commonly found in remote locations far from company headquarters. Now, it's possible to monitor pump operations, collate and analyze seismic data, and track employees around the world from almost anywhere. Whether employees are in the office or in the field, the internet and related applications enable a greater multidirectional flow of information – and control – than ever before.