Summer has arrived and the oil and gas industry is moving along with the change of the season, except in merger and acquisition activity. Over the past three years, there has been a push to incorporate clean energy into the revenue streams of major oil and gas companies. According to a Deloitte report, M&A activity in oil and gas fell to its lowest level since 2008 despite record energy prices and low valuations. The drop in M&A activity is due, in part, to the fact that rising oil prices, which were traditionally used to conduct M&A deals, have been replaced with paying shareholder dividends and stock buybacks. The report also said investing and acquiring for growth and increasing market share have turned to new initiatives, such as energy security, ESG mandates, energy transition and clean energy partnerships.
In the oil and gas industry, 15 percent of M&A deal value has occurred in low-carbon, clean energy companies post-COVID. In 2022, oil and gas companies spent $32 billion acquiring clean energy assets, up from $6 billion in 2021, when the focus was surviving COVID-related uncertainties. Solar and wind are the favored assets; since 2010, they have accounted for 44 percent of M&A activity. Biofuels are gaining interest, with $26 billion in closed deals since 2020. Clean energy joint ventures with oil and gas companies increased to 31 percent in 2022 from 13 percent in 2020. On joint venture deals, hydrogen takes a large chunk, followed by the broader renewable energy market.
The Deloitte report said, in the traditional oil and gas segments and oilfield service, upstream deals fell 29 percent, a 17-year low, despite high oil prices. Shale and natural gas dominate M&A deal structures in this segment. Midstream deal value fell 44 percent and, in this segment, gathering and processing assets exceeded pipelines and tankers for the first time in a decade. Downstream deals fell 60 percent, the lowest since 2013. Investor interest has shifted in this segment from refinery assets to service stations and lubricants. Oilfield services deals increased in 2022, with a growth of 35 percent over 2021. Drilling rig assets were the top deals in the OFS segment, accounting for 66 percent of the deal value, the highest since 2005.
M&A are a major component in business activity, and in the oil and gas market, they are sometimes crucial to financial survival and accumulating market share. The fossil fuel market is changing and opening acquisition space in its portfolio for clean energy assets as the renewable market slowly grows. This may be a winning strategy for major and independent oil producers, while maintaining a core emphasis on oil and gas, which will remain with us for decades.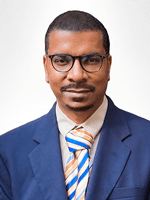 The CEO of U.S. Energy Media, Emmanuel Sullivan is a technical writer who has built up his profile in the oil and gas industry. He lives and works in Houston, where he publishes Oilman and Oilwoman on a bimonthly basis, and Energies quarterly, distributing the magazine to energy thought leaders and professionals throughout the United States and around the world. At a time when technology is rapidly changing, he provides an invaluable service to oil & gas, and renewable energy executives, engineers, and managers, offering them both broad and specific looks at the topics that affect their livelihoods. Sullivan earned his BA in Communications at Thomas Edison State University and his MA in Professional Writing at Chatham University. 
3 Ways Technology is Going to Shape the Oil and Gas Industry
Free to Download Today
Oil and gas operations are commonly found in remote locations far from company headquarters. Now, it's possible to monitor pump operations, collate and analyze seismic data, and track employees around the world from almost anywhere. Whether employees are in the office or in the field, the internet and related applications enable a greater multidirectional flow of information – and control – than ever before.