The exploration and production segment of the oil and gas industry is a vibrant endeavor, often referred to as the upstream side of the business. Since the oil market crash in 2016, investors have voiced concerns that the U.S. oil market investments have not provided meaningful returns. Leading oil companies responded and focused on capital discipline and cutting costs. Even though oil prices today are 30 percent lower than a year ago, oil companies are still able to control capital budgets and return value to shareholders.
In a recent Ernest and Young report, in the height of the oil boom in 2014, the 50 largest oil companies had a total of $217 billion in revenue; in 2022, revenue reached $332 billion. At the same time, there was a steep decline in expenses. In 2014, those same 50 companies reported operating expenses of $9.1 billion. In 2022, expenses dropped to $2.3 billion, due to a measured approach to drilling plans and a greater focus on discovered and developed plays than new ones.
The oil and gas industry produces a commodity that will remain a primary source of energy for many decades to come. In the latest edition of the ExxonMobil Global Outlook, researchers expect oil and gas to provide 54 percent of the world's energy needs in 2050. Lower emission energy, like solar and wind, are projected to provide 11 percent. However, with the increased attention on an energy transition and decarbonization effort, oil companies will need to remain prudent on the exploration and production side of the business, especially as they build up renewable energy arms to their portfolio, accelerate hydrogen adaptation, and pursue carbon capture and sequestration projects.
A decrease in oil and gas investment and production will only diminish the quality of life for many developed countries around the world and increase energy poverty in developing nations.
The ExxonMobil report mentions that if every new passenger car sold in the world in 2035 were an electric vehicle, oil demand in 2050 would still be 85 million barrels per day – the same as it was around 2010. That is why it is important to balance the oil and gas investment, which is reliable and affordable, with new forms of energy to ensure a prosperous and productive future for mankind around the world.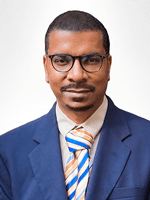 The CEO of U.S. Energy Media, Emmanuel Sullivan is a technical writer who has built up his profile in the oil and gas industry. He lives and works in Houston, where he publishes Oilman and Oilwoman on a bimonthly basis, and Energies quarterly, distributing the magazine to energy thought leaders and professionals throughout the United States and around the world. At a time when technology is rapidly changing, he provides an invaluable service to oil & gas, and renewable energy executives, engineers, and managers, offering them both broad and specific looks at the topics that affect their livelihoods. Sullivan earned his BA in Communications at Thomas Edison State University and his MA in Professional Writing at Chatham University. 
3 Ways Technology is Going to Shape the Oil and Gas Industry
Free to Download Today
Oil and gas operations are commonly found in remote locations far from company headquarters. Now, it's possible to monitor pump operations, collate and analyze seismic data, and track employees around the world from almost anywhere. Whether employees are in the office or in the field, the internet and related applications enable a greater multidirectional flow of information – and control – than ever before.