The offshore oil and gas sector has long reigned as an interesting animal within the fossil fuel industry. Mandated by strict safety standards that have vastly improved the industry, federal regulations have crept in at different intervals, some to enhance business proactively, but others, such as drilling moratoriums, have attempted to stifle growth.
While it is a constant battle to respond to federal mandates, other mountains have needed climbing. The COVID-19 pandemic took its begrudging blows at the industry, and the response was waged to continue moving business ahead.
If the increased federal regulations and historical pandemic were not enough, the Gulf of Mexico (GOM) witnessed a hyperactive hurricane season that resembled a game of cat and mouse. Hurricane Ida's entrance into the picture devastated South Louisiana and wreaked havoc on offshore assets and production. Much like a debilitating migraine headache, 2021 has sought to cripple an industry known for being the underdog and rising when faced with objection and controversy.
Federal Reach
Governmental regulation has served the offshore industry closely, especially in a post-Deepwater Horizon catastrophe world. While some of this has changed the industry in good ways, a barrage of other laws and orders has sought to destroy it.
With the outcome of the 2020 presidential election, political direction concerning fossil fuels changed course. This new direction finds applause with environmental groups and has set its eyes on a significant emphasis on alternative energy.
Ryan Sampey knows all too well the constraints that influence the offshore oil and gas industry. As the general manager of GLY-TECH Services Inc., an offshore service provider of high-velocity oil flushing and umbilical servicing, he has witnessed the toll taken by changing political overtones and anti-oil special interest groups.
"Part of the critical path interference is the want to ban the offshore drilling on public land and waters that the previous regime had auctioned and allowed to take place," says Sampey. "The desire to go "clean energy" and reduce carbon-emitted fossil fuels has long been a topic of climate change."
Sampey indicates that when challenging factors rooted in political motivation lead to adverse outcomes like oil price collapse, companies refrain from allocating funds for preventative maintenance. As a result, equipment is operated haphazardly, and inexperienced labor is utilized to perform specialty services that result in a negative outcome.
The offshore industry is a tight-knit community. Rumors continually circulate about various major players seeking an exit strategy from the GOM and concentrating funding and staffing toward land-based projects and even lucrative alternative energy work. This speaks directly to the decrease in business witnessed in the Gulf's offshore activity.
"Over the past six years, the offshore business has declined tremendously," says Sampey. "In many aspects, it was a screeching halt."
Changes in business models are not exclusive to the GOM players making the retreat or diversifying into alternate energy. Service providers must make similar arrangements.
"The adjustments to being a more versatile company and being able to react to land-based operations have come into play for many companies, just like GLY-TECH," says Sampey. "Many have transitioned and focused their business model to the Permian and Delaware Basins, as well as the Appalachian areas."
Mask and Vaccine Mandates
COVID-19 struck the world with devastating proportions and effects. Turmoil erupted, and the response was initiated. Many argue that the response and recovery have been less than ideal, but those effects have been long-lasting and have historically changed the world no matter the opinions. The offshore industry is one of many that has not gone untouched.
Sampey says GLY-TECH closed offices and allowed employees to work from home for 45 days at the pandemic's start. Exposure was minimized by utilizing skeleton crews in the field. As time continued, the company's customers began dictating terms for working at their offshore locations.
"Quarantines became a major player in the ability to go to a customer location," says Sampey. "Many of our offshore customers had our employees show up to hotels, quarantine in a room for ten days, get tested before departure, and then were sent to the project location."
While this practice became standard operating procedure for more than nine months, offshore majors began to relax quarantine requirements in 2021 to five days and then deployed to the location. Sampey explains that in May of this year some of GLY-TECH's customers began instituting vaccine policies for those traveling offshore to GOM assets.
This has proven controversial as the divide in vaccination requirements rapidly grows. The offshore industry knows firsthand the cries of overreach, abuse of personal rights and political division.
"The mandates and requirements the government is instituting have begun to [trickle] down to our company from our major oil and gas clients stipulating timeframes for anyone entering their facilities," says Sampey.
Weathering the Storm
Hurricane season makes the proverbial hairs stand on the offshore industry's neck. While concern for assets is great, the well-being of personnel remains at the top of the priority list. Because no tracking projection is 100 percent accurate, offshore majors evacuate assets when hurricanes enter the GOM and loom a specified distance away.
"For the GOM, all third-party non-essential personnel is sent in days before the storm approaches the southern Gulf," says Sampey. "Our equipment is battened down and prepared to be sent in. If it is riding the storm out, our team offshore has an inventory of everything out there. Upon an all-clear call, the crew returns to location."
Hurricane Ida made landfall in South Louisiana in late August with a vengeance. As a result, many offshore workers were left dealing with the devastation firsthand. Homes lost and families displaced, in addition to any asset damage incurred, led to shortages and loss of production. After Hurricane Ida moved out of the area, the GOM production rate decreased significantly, and the citizens on land increasingly felt that factor. The push to overcome the impact faced the challenge of a lack of personnel and readily available equipment.
"We have seen a call for equipment repair and startup, as well as an increase in parts sales," says Sampey. "We also expect to continue to see offshore requests coming in since we are [now more than] a month removed from Ida."
Future of Uncertainty or Vanquishment
The offshore industry indeed finds itself swimming in treacherous waters, but some might argue it is nothing new. The industry has weathered many storms not brought on by Mother Nature, and it has seemingly overcome the odds and risen in success.
Political viewpoints and direction never remain the same and can be cyclical. While the industry flourished during the Trump presidency, it is ordering from a different menu under the Biden administration, much as it did through an eight-year run under the Obama presidency.
Hurricane Ida dealt a devastating blow to Louisiana and the offshore industry, just as Hurricane Katrina did exactly 16 years earlier. Although a long and painful process, the sector marched forward and will continue to do so in its response to Ida.
That leaves the current pandemic to be considered. Its effect on the offshore industry was monumental, but progress is being reported no matter which side of the vaccine argument one resides. Even when the pandemic brought its darkest hours, the offshore industry continued to counter and produce.
These hurdles have come to shape the industry for what it is. It is a way of life continually met with challenges, but defended by innovation, intelligence and willpower. While difficult to navigate the current waters, the offshore industry does not appear to be going away anytime soon.
Headline photo courtesy of Pixabay.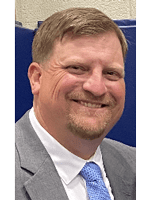 Nick Vaccaro is a freelance writer and photographer. In addition to providing technical writing services, he is an HSE consultant in the oil and gas industry with twelve years of experience. Vaccaro also contributes to SHALE Oil and Gas Business Magazine, American Oil and Gas Investor, Oil and Gas Investor, Energies Magazine and Louisiana Sportsman Magazine. He has a BA in photojournalism from Loyola University and resides in the New Orleans area. Vaccaro can be reached at 985-966-0957 or nav@vaccarogroupllc.com. 
3 Ways Technology is Going to Shape the Oil and Gas Industry
Free to Download Today
Oil and gas operations are commonly found in remote locations far from company headquarters. Now, it's possible to monitor pump operations, collate and analyze seismic data, and track employees around the world from almost anywhere. Whether employees are in the office or in the field, the internet and related applications enable a greater multidirectional flow of information – and control – than ever before.