The oil and gas industry historically strengthens its bottom line through technological advancement that yields efficiency, more attention to safety details and increased profits. While the world is ever changing, information management is experiencing a heightened focus as a hot commodity in today's business world. Nowhere is this more evident than in the fossil fuel arena.
Managing information to produce those advancements in efficiency, safety and profits has a crucial role in the industry. Each specific department or area of the industry has witnessed avenues to accomplish such a feat, but what if one entity could provide 360 degrees of coverage and benefit a company's entire operation?
Blue ONGS, Inc. has discovered a way to surpass limitations and enlighten the oil and gas industry through improved data management. The company provides end-to-end oil and gas information management through consulting expertise and information technology tools catering to field operations and production levels. Covering key aspects of business, Blue ONGS provides support with field ops experts, production accountants, revenue accountants, certified petroleum data analysts, data scientists and Azure solutions architect experts. Solutions are also available for master data management, operations and production. This combination of knowledge provides the basis to assist the upstream, midstream and downstream oil and gas sectors.
"A lot of service companies may be able to offer a combination of consulting expertise and information technology tools, but we understand that it takes more," says Mark Samson, a Blue ONGS representative. "It takes thoughtfully designed products and people who leave no stones unturned to make sure that they understand their client's business, so they can offer just the right combination of consulting expertise and information technology tools."
Based on a company pillar, "To offer a system that will add more value to the business and the people who manage it," BLUE ONGS INC. provides COSMOS, where efficiency and flexibility prevail as core principles needing an increased level of attention.
Efficiency
According to Samson, the mantra of a lighter system providing more functionality and data remains at the forefront of system development. The team produced and provided an efficient product utilizing the Model-View-Controller (MVC) software architectural pattern and behavior-driven development approach. Each point of the system received strategic consideration providing optimum performance and user interaction ease.
With efficiency-driven software, BLUE ONGS ensures a different level of efficiency is passed directly to the business. Ad-hoc reporting capability enables both dynamic and real-time data reports as needed. This functionality reduces the time spent searching for required information. Threat security provided 24-hours a day in battling malware reduces downtime caused by infiltrating hackers and cyber terrorists. Custom data point definition technology allows for the identification of business needs.
"When developing a system, efficiency should be part of the blueprint and built into the system," says Samson. "We have accomplished this goal by including features such as micro-level access, email via the system, reporting database, master data management, data pipeline automation, external systems data publish, user management workflow, etc."
BLUE ONGS further maximizes time saved and increased efficiency through process customization. With the ability to streamline businesses, achieve digital transformation and improve service quality and delivery, the company enables business process automation. The software best serves the user through manipulation and results in a savings of time. Completing a full serve software package, BLUE ONGS provides 24/7 customer support through a live help desk and technical support staff. Additional help is available in the form of web support coupled with an extensive knowledge base.
"Micro-level access, a fine-grained access control to assign permissions to users to access a page and data elements within it, allows different business partners to access the system to prevent delays in receiving tickets, statements, gas analysis and other valuable information for day-to-day decision making," says Samson. "It also allows for email via the system. For example, if a foreman notices a note from the pumper regarding a particular well, the foreman can easily email the note to an engineer via the system. Reports can be scheduled to be emailed to recipients, and a user can initiate a report to be sent via SMS. A bar code scanning system can be implemented for field data entry and inventory, which can save a lot of time and money in day-to-day operations and decision making."
Flexibility
The COSMOS system is flexible in its technology, scalability, functionality and user preferences. It functions with enough flexibility to upgrade the technology to accommodate new advancements for the next 15 to 20 years and any business case scenario that can potentially arise. Each system component – right down to a specific screen – can be used independently of other additional members. Ease of facilitation is possible no matter whether a business requires a particular screen or the entire system.
"If a business is in the market for a data warehouse, the Blue ONGS Master Data Management system can be utilized independently," says Samson. "If a midstream oil purchaser needs to account for the oil purchased and issue tickets/statements or a downstream gas plant needs to account for the gas at a component level, customization can facilitate these business scenarios and more."
The operations and production accounting functionality can handle any scenario from conventional to unconventional and from onshore to offshore. BLUE ONGS offers a customized off-the-shelf solution, which allows for a start based on a solid foundation and tweaks the platform to fulfill business needs while gaining the very best of both worlds.
"Effective customization begins in the blueprint, so it is essential to have expertise present from the technical and business sides during pre-development," says Samson. "In this respect, the system can be developed with the right elements to facilitate any business case scenario. It can be designed strategically, so that the implementation process requires less time and effort, and the system can represent the business as clearly and accurately as possible. In return, the business – specifically, operators – can save a lot of time and money in the long run."
COSMOS presents key offerings that enable the flexibility on which the program prides itself. The software's network schematics include a diagramming and vector graphics tool to manage production streams and allocate networks. Custom allocations allow users to define allocation formulas and logic at each point. Custom data point definition gives users the control to represent data points based on business needs such as dispositions and even custom fields. This BLUE ONGS INC. technology reduces time spent attempting to decipher and manage these processes manually.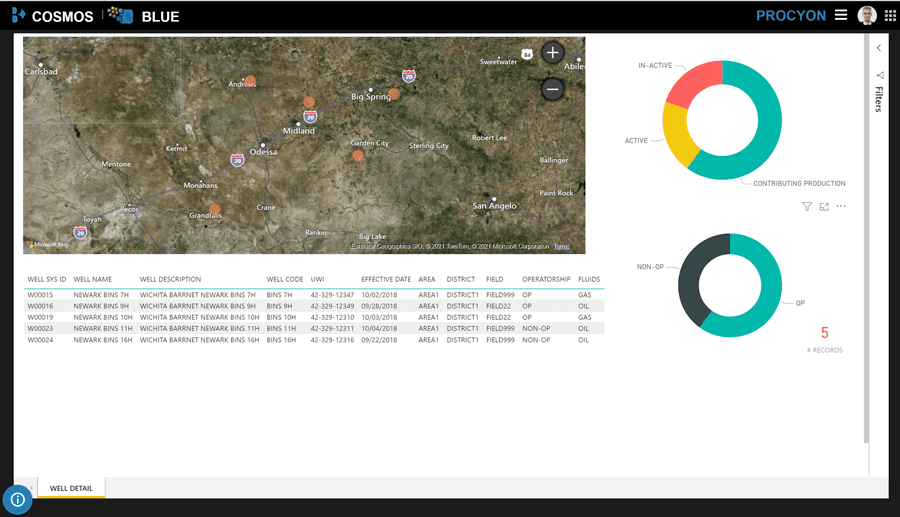 "This functionality yields great rewards in production scenarios where there are multiple products, dispositions, allocation points and purchasers per product," says Samson. "This would serve offshore platforms, gas plants and midstream gas companies.
With the COSMOS software, a complete and user-friendly software package benefits customers at all stages of the interface. Within the oil and gas industry, success is driven by the ability of departments to work together as information and data are transferred between each.
"An effective, user-friendly interface will benefit the customer by allowing the users to operate more efficiently," says Samson. "In return, data will be more accurate and timelier, and users will have a better work-life balance."
Reporting made simple and paired with ease of data exchange brings a surplus of information without delay. Customization capabilities and a different user experience backed by a robust customer support model are just some of the ways the COSMOS software can benefit and improve the quality and profitability of an oil and gas entity.
Oil and Gas Friendly
The oil and gas industry has reigned successfully with its constituents to innovate and provide industry needed solutions. Further development and technological enhancements solidify the effects improvements take throughout the industry as a whole.
Blue ONGS has developed a platform that can easily be steered to the industry's field operations and production sectors, where data collaboration is crucial. With the ability to share information, compile high-level reporting and provide enhanced security, these sectors can receive efficiency of use, ease in data transfer, and a level of security that the industry greatly needs, especially in the wake of industry cyber attacks. Once again, innovation responds to industry needs, and for the field operations and production divisions, it is Blue ONGS.
Headline photo – The COSMOS Suite features single user sign on capability with Micro Level Access allowing for page and data element permission.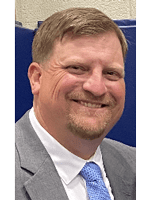 Nick Vaccaro is a freelance writer and photographer. In addition to providing technical writing services, he is an HSE consultant in the oil and gas industry with twelve years of experience. Vaccaro also contributes to SHALE Oil and Gas Business Magazine, American Oil and Gas Investor, Oil and Gas Investor, Energies Magazine and Louisiana Sportsman Magazine. He has a BA in photojournalism from Loyola University and resides in the New Orleans area. Vaccaro can be reached at 985-966-0957 or nav@vaccarogroupllc.com. 
3 Ways Technology is Going to Shape the Oil and Gas Industry
Free to Download Today
Oil and gas operations are commonly found in remote locations far from company headquarters. Now, it's possible to monitor pump operations, collate and analyze seismic data, and track employees around the world from almost anywhere. Whether employees are in the office or in the field, the internet and related applications enable a greater multidirectional flow of information – and control – than ever before.