Drillinginfo, a leading oil and gas SaaS and data analytics company has acquired Oildex, one of the largest oil and gas financial software companies in North America.
The big picture: Software solutions in the oilfield services sector are fueled for growth and innovation. Companies in the oil and gas market are embracing cloud-based technology and big data that enhances their ability to improve oilfield and employee performance. Harnessing and analyzing data generated by equipment and human capital ultimately provides a competitive advantage oil and gas companies need to quickly make decisions to stay competitive in today's energy market.
"By acquiring Oildex, we immediately expand our E&P and Oilfield Services base and reach across the energy value chain with Oildex's full suite of financial automation solutions for automating invoicing, payments, field tickets, and data exchange. Oildex is a leader in managing relations between operators and their valued mineral rights owners, which enables us to accelerate our growth priority in the large mineral owner market. Our common core customer base and approaches to platforms in the cloud spark an immediate synergy," said Jeff Hughes, CEO and President of Drillinginfo.
Oil and gas operators and oilfield equipment suppliers are increasingly outsourcing non-core services like owner relations, payments and call centers to free up precious resources and to focus on their competitive advantage.
"Drillinginfo has a reputation for enabling energy companies to gain efficiencies and understand competitive positioning," added Craig Charlton, CEO Oildex, an Accel-KKR portfolio company.  "They have evolved beyond just focusing on upstream activity to driving value creation for customers across multiple oil & gas market segments. Together we will be able to apply more of our problem-solving capabilities to help the oil & gas industry," said Charlton.
Drillinginfo has successfully completed over 10 acquisitions to further strengthen its business. Most recently the company acquired PLS, Inc. and 1Derrick. Drillinginfo was also acquired in June by private equity firm Genstar Capital.
The Oildex team will join Drillinginfo's teams in Denver, Houston, Calgary, Austin and Tennessee.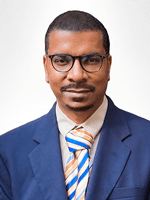 The CEO of U.S. Energy Media, Emmanuel Sullivan is a technical writer who has built up his profile in the oil and gas industry. He lives and works in Houston, where he publishes Oilman and Oilwoman on a bimonthly basis, and Energies quarterly, distributing the magazine to energy thought leaders and professionals throughout the United States and around the world. At a time when technology is rapidly changing, he provides an invaluable service to oil & gas, and renewable energy executives, engineers, and managers, offering them both broad and specific looks at the topics that affect their livelihoods. Sullivan earned his BA in Communications at Thomas Edison State University and his MA in Professional Writing at Chatham University. 
3 Ways Technology is Going to Shape the Oil and Gas Industry
Free to Download Today
Oil and gas operations are commonly found in remote locations far from company headquarters. Now, it's possible to monitor pump operations, collate and analyze seismic data, and track employees around the world from almost anywhere. Whether employees are in the office or in the field, the internet and related applications enable a greater multidirectional flow of information – and control – than ever before.