There's a growing trend of companies using artificial intelligence (AI) in oil and gas. The sector was not an early adopter of the technology. Still, leaders have started to realize it could help them learn from things that happened in the past, then either replicate previous positive events or avoid the negative ones. Here are some of the exciting possibilities for applying industrial AI to this sector.
Achieve More Facility Uptime
One common application of AI is to monitor single pieces of equipment and get warnings about impending failures. Company representatives that know about possible problems before they happen can prevent more outages that disrupt operations.
Improving Equipment Performance Visibility
Royal Dutch Shell has brought AI into numerous aspects of its operations, including changing how it handles maintenance. Before the company used AI, it didn't monitor all of a system's components for signs of failure. There were too many of them to do that feasibly, and the next best thing was to get data from the largest or most critical piece of equipment in an interconnected system, such as a gas plant's compressor.
However, according to Dan Jeavons, the company's general manager of data science, AI and machine learning enable getting alerts about whole systems rather than single pieces of equipment. Doing that allows the company to get more accurate information when — and hopefully before — things go wrong.
Jeavons explains, "In these bigger elements, often the root cause of failure is not the thing itself, but things that are upstream or downstream. That might be a valve stuck or a pump that has stopped working." Part of Shell's global AI rollout includes gradually increasing the number of assets connected to AI sensors.
So far, the assortment features 32 compressors, 16 pumps, three large-scale subsea pumps, and a few steam and gas turbines. However, the overall number is growing quickly. According to Jeavons, 300 more pieces of equipment are linked to AI monitoring technology every week.
That approach allows representatives from Shell and companies like it to immediately spot the source of trouble, which enables faster repair or maintenance measures. In the past, a popular strategy was to act only once problems became apparent. However, doing that could lead to extra costs due to special-ordered parts and urgent technician callouts, as well as longer periods of machines out of service.
Reduce Oil Leaks
Statistics indicate that one million gallons of fresh water could be contaminated by the oil changed out of one motor vehicle. Given the amount of oil industrial companies manage, it's easy to envision how quickly accidents could add up.
Preventing Past Mistakes With AI
In 2016, a crumbling hillside created problems for Bridger Pipelines, resulting in the leakage of more than 12,000 barrels of oil. Tad True, the company's vice president, acknowledges, "The rate of the leak was small enough that we didn't detect it right away." The leak ultimately lasted for several days, and it became apparent that a malfunctioning meter was to blame for why it took so long to notice the issue.
After that, company leaders decided it was time to take decisive steps against similar problems happening in the future. They worked with AI experts at IBM to develop a better leak-detection solution and eventually contacted Flowstate, which specializes in software to spot leaks. Bridger Pipelines' sensors collect 15,000 data points per second, causing leaders to determine AI was a well-suited technology for the project.
The software teaches the AI the conditions associated with a leak-free pipeline, allowing it to notice when things go amiss. Company representatives also simulated problems by having a tanker truck remove oil from the pipeline and see if the software picked up the change.
Sometimes, a catastrophe pushes company leaders toward technological advancement. In this case, past problems can help that enterprise and others avoid similar blunders, all thanks to industrial AI.
Optimize Oil and Gas Well Placement
Using artificial intelligence in oil and gas can also allow company leaders to improve their methods for placing wells in a field. Frequently chosen approaches typically require using high-powered computing (HPC) simulations that show models of underground reservoirs. People then use tools called optimizers that suggest the best number, type and placement for wells in a field based on what a model indicates. However, AI could show the way forward more efficiently.
Accelerating Well Placement Decisions with Deep Learning
A company called Beyond Limits uses AI to build better optimizers that use deep learning to make predictions and improve outcomes. The product recognizes which combinations of decisions cause the best results or "winning" scenarios. Winning, in this case, involves a high net present value (NPV) score, or the predicted total oil and gas recovery minus the costs to get those resources.
During an interview with data science site Datanami, Shahram Farhadi, Beyond Limits' chief technology officer for industrial AI, explained, "The reinforcement learning tries to learn by combining this representation of the states and what happened. Think of a sequence of actions, and then the reward of, did we lose or win. And then that reward is fed back through the system so that the system learns to only take actions that are rewarding."
The company's internal data showed that this AI application brought a 184 percent peak processing speed increase, plus a 15 percent improvement in the number of simulations needed to plan well placement. This option is still in the early stages of commercial use, but it could be a game-changer for future planning efforts carried out by oil and gas enterprises.
Enhancing Operational Sustainability
Oil and gas AI applications can also help companies meet goals that make them more resilient now and in the future. Artificial intelligence excels at processing gigantic amounts of data and drawing actionable conclusions. Leaders can use it as guidance for reaching milestones and regulatory requirements.
Safeguarding Against Reputational Damage
A company called C3 AI counts oil and gas companies among its rapidly growing client list. Representatives from the organization hope that collecting enough data points and using artificial intelligence to process them will help clients avoid some of the environmental issues that previously led to negative attention in the headlines.
The brand's AI platform collectively makes 175 million predictions daily for two dozen Fortune 500 companies in the oil and gas industry. Some of them involve predictive maintenance, saving companies money by giving technicians early alerts about problematic equipment.
However, C3 AI also aims to minimize the environmental disasters associated with the industry. Some of its tools also flag when emissions targets are missed, preventing possible fines and unwanted media attention.
Using AI in oil and gas is not a guaranteed way to make the industry greener. However, it's a step in the right direction for helping companies address past problems.
Industrial AI Turns Lessons Learned into Future Strength
It's impossible to predict the future with certainty, but decision-makers can review past events to shape later choices. These examples show why using artificial intelligence in oil and gas can improve the lesson-learning process by catching things leaders may otherwise miss.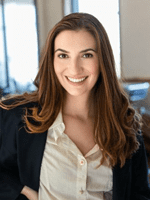 Emily Newton is the Editor-in-Chief of Revolutionized, an online magazine discussing the latest industry innovations and trends.
3 Ways Technology is Going to Shape the Oil and Gas Industry
Free to Download Today
Oil and gas operations are commonly found in remote locations far from company headquarters. Now, it's possible to monitor pump operations, collate and analyze seismic data, and track employees around the world from almost anywhere. Whether employees are in the office or in the field, the internet and related applications enable a greater multidirectional flow of information – and control – than ever before.