Who says the days of the larger-than-life oilman are over? Energy advisor and corporate development strategist, Mark A. Stansberry, has traveled the world, met heads of state, consulted with government officials and – in addition to his work in the energy industry – is a film producer and was a co-founder of the Emmy Award winning company, GrayMark Productions. Despite having a life that is itself worthy of a movie, throughout it all, he has remained humble and in awe of the good fortune that has come his way.
A native of Oklahoma, the fourth-largest producer of crude oil and marketed natural gas in the U.S. in 2020, according to the Energy Information Administration (EIA), Stansberry recalls first becoming aware of the abundance of natural resources in the state at the age of 13 when he heard media coverage, as well as the excitement at school, over Robert A. Hefner, III's well named the No. 1 Green. At 24,454 feet, it was the second deepest well drilled in the world at the time and was proof of the huge gas reservoir Hefner believed lay in the Anadarko Basin.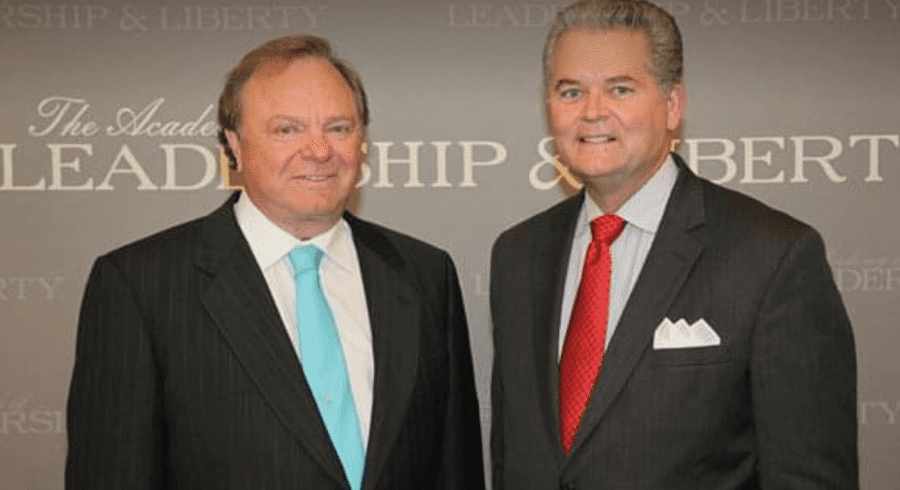 Coming from a blue-collar family with no ties to the oil and gas industry, Stansberry says he got his start as a teenager on the "janitorial side."
"I was pushing brooms, stripping and buffing floors, carrying out the trash – you name it. And then I got into construction – anything just to be able to work. Those experiences pay off today because I learned that everyone is needed in the operation from opening the door in the morning to closing the door at night. Everybody is involved; they're part of the process."
In his freshman year of high school, Stansberry joined the Key Club at school and handed out bumper stickers that proclaimed his hometown, "Elk City, natural gas capital of the world." That planted the seed of interest or, as Stansberry likes to say, created the first "pathway," but it wouldn't be until after he had graduated from high school that he would actually become involved in the oil and gas industry, thanks to the influence of a series of mentors.
Originally, Stansberry was interested in learning more about the inner workings of government and aspired to intern in Washington, DC. A local Oklahoma businessman, Cooper West, who not only had his hand in oil and gas, but also insurance and real estate, had become one of Stansberry's mentors, and encouraged him to write Senator Dewey Bartlett (a former governor of Oklahoma and personal friend of West's), who did, indeed, offer Stansberry an internship. "In 1975, I was only 19 so I was just taking it all in."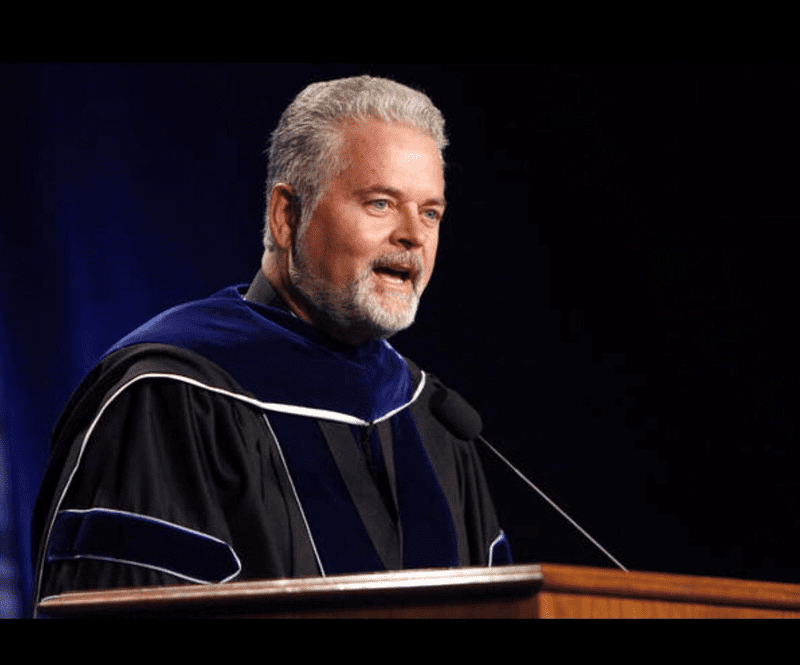 While interning for Bartlett, Stansberry was tasked with doing some research and helping write a speech Bartlett would present in Oslo, Norway, to OPEC. "I didn't know much about OPEC, much less anything else about the energy business," he says laughing, "but I learned a lot during that experience, and became intrigued by oil and natural gas," and so another pathway was created.
Stansberry began his higher education journey at Oklahoma Christian University in 1974. "Thanks to the support of my parents, George and Lucy Stansberry, I was able to pursue my college education." Subscribing to the belief in lifetime learning, Stansberry later would attend Stanford Law School's director's college, the Institute on Economic and Political Systems held at Georgetown University, and corporate board development at the University of Texas at Dallas and Rice University, as well.
"Education is a big part of my life. I try to keep up with issues, especially regarding corporate development, but also the energy development side, and learn as much as I can."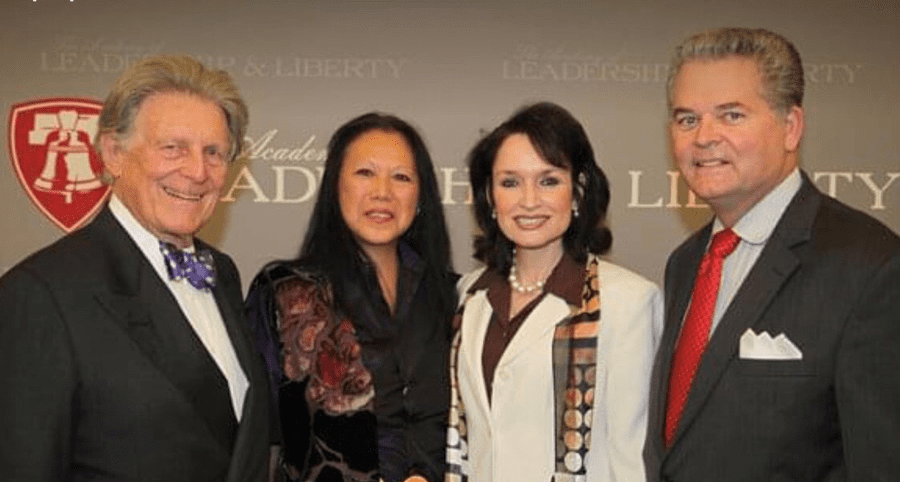 After graduating from college, he approached Cooper West and expressed his interest in working in the oil and gas industry. "I look back at all the mentors I had, including my dad and mom, who were very hard workers. Their work ethic was very strong, and I learned from them, so I give them a lot of credit. I think of Dewey and Cooper. You keep adding mentors along the way. Mentorship is so important to me to this day," Stansberry says with conviction.
He embarked on a career in the oil and gas industry, starting as a petroleum landman for Cooper West in their hometown of Elk City, Oklahoma. Prior to marrying his wife, Nancy, in the fall of 1977, West sent Stansberry to an intensive, one-week landman course.
"That's where it all kicked off." In an example of life coming full circle, one of the first leases he bought was sold to Robert A. Hefner, III, "the same gentleman that drilled that deep gas well, the Green well, when I was 13."
"In fact, June 1st of this year marks 44 years that I have been involved in the oil and gas business. I'm still kicking, still alive and well. Thank goodness because Nancy and I have three children and six grandchildren who are a big part of our lives. I owe them a lot of gratitude because over the years, anything I would pursue, they were there as a family."
During those 44 years, Stansberry's career has encompassed many facets of the industry. He became partners with a gentleman named Eddie Moore – "another wonderful mentor who shared his advice and wisdom" – and formed a company called Moore-Stansberry, Inc., which was active in leasing in the Anadarko Basin. He also became involved in real estate development with Moore and later became senior vice president of a bank. "I was pretty busy in oil and gas, real estate and banking, but energy was the main driver."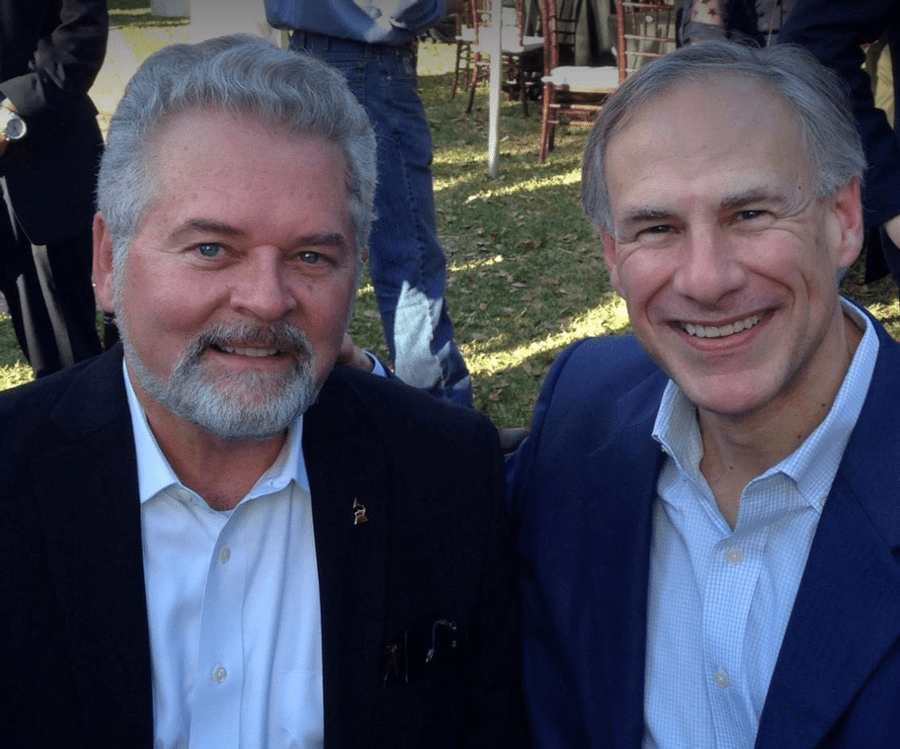 He then was offered the opportunity to testify before the U.S. Senate Energy and Natural Resources Committee in 1985. "That same year, I got to meet with President Ronald Reagan and so, by the time I was not quite 30, I experienced a lot of things I'd never dreamed of and then those dreams kept coming true."
In 1998, Stansberry met and became friends with Academy Award winning producer (The Godfather II), Gray Frederickson, when he moved from Hollywood to Oklahoma. (Coincidentally, Frederickson happens to have been one of Robert A. Hefner, III's college roommates.) A few years later, Frederickson approached Stansberry about forming a production company to make movies in Oklahoma. Stansberry recalls saying, "That sounds very interesting, but I don't know anything about film." Frederickson, whose father had been in the oil and gas business, responded by saying, "No, but you understand business."
Together they formed Graymark Productions which went on to produce an Emmy Award winning documentary, Dream No Little Dream: The Life and Legacy of Robert S. Kerr, as well as five feature films. In 2012, Stansberry and Frederickson were producers of The Grand Energy Transition (The GET), based on the book written by Robert A. Hefner, III. "That's how small the world is," Stansberry says. "The dots start lining up." Energy industry heavyweights Aubrey McClendon and T. Boone Pickens, along with media mogul Ted Turner, were among the film's financial supporters and also appeared in the documentary. "It was just fascinating," Stansberry says.
At this stage in his career, Stansberry is looking at being a strategic energy advisor to boards, C-suites and CEOs of corporations and nonprofits. He takes pride and pleasure in staying current, as well as looking to the future, and currently is focusing on environmental, social and governance (ESG), digital transformation and other key issues, such as infrastructure.
"I don't know if 'legacy' is a good word for this or not, but the theme of my 1992 conference was Striving for Energy Efficiency and Environmental Preservation. I've kept that theme and maintained it, so my goal is to provide pathways of striving for energy efficiency with environmental preservation," Stansberry says, whether that is as an industry advisor, board member, consumer/citizen, chairman of an energy conference, speaking before the Senate, "whatever it might be. If I can provide a pathway – and those are all pathways – then I feel like I'm doing my duty in life and, if I have an opportunity to do that, then I should."
Reflecting on his life, Stansberry says he may get re-directed at times, but he believes the pathways that have been open to him have created pathways for others. The author of five books, Stansberry mentions one that has garnered quite a bit of interest, America Needs America's Energy: Creating Together the People's Energy Plan (Brown Books; Aug. 2012).
"The purpose of the book was to show the pros and the cons of different kinds of energy – oil and natural gas, hydrogen, coal, solar and wind." To increase audience engagement, the book includes a form in the back where readers can write their personal energy goals.
"This mirrors what I would hope the government would do," Stansberry says. Citing a recent gasoline disruption in the U.S., he emphasizes the importance of planning and relying on data driven data management. "America drives unleaded and also uses natural gas, diesel and jet fuel. Does that mean the transition won't occur?" he asks rhetorically. "There will be a transition to, say, electrical vehicles or hydrogen economy down the road, but that's sort of vague. We have to live in the current. What we have to do is plan right now and then develop a strategy together. That's where the people's energy plan comes in. How can we work together to get to the end goal of moving forward?"
While Stansberry is committed to doing whatever he can to help the U.S. develop a comprehensive national energy strategy, he is equally passionate about his humanitarian work, which includes the organization People to People International (PTPI) founded by U.S. President Dwight D. Eisenhower in 1956. He took two trips – one to Russia and the other to China – with the group in the early '90s and later, as chairman of PTPI World Operations, he was involved with Operation International Children, which was founded by actor Gary Sinise and author Laura Hildebrand, and managed by the organization.
Stansberry led a trip to Haiti in 2011 on behalf of PTPI to distribute school supply kits to Haitian school children. "That opened my eyes. To think that, in our hemisphere, we have children that don't have access to sanitary conditions and to what I've just talked about – reliable sources of energy – really touched me," says Stansberry, who estimates they delivered between 300,000 to 400,000 school supply kits worldwide.
"We can do great things, if we work together."
---
Snapshot of a Career
1988 – Founded The GTD Group (Global Trade & Development)
1988 to 1993 – Served on the Board of Regents for the University of Science and Arts of Oklahoma
1988 – Founded and served as President of The Oklahoma Royalty Company
1991 – Co-authored his first book, The Acquisition Process and Due Diligence: Minimize Risk/Maximize Return!
1992 – Founded the International Energy Policy Conference
1996, 2000 and 2004 – Served as a National Republican Convention Delegate
2001 – Co-founded film company, GrayMark Productions, with Gray Frederickson
2006 to 2007 – Served as Chairman of the Board of Regents of the Regional University System of Oklahoma
2008 – Released his second book, The Braking Point: America's Energy Dreams and Global Economic Realities
2009 – Inducted into the Western Oklahoma Hall of Fame
2010 – Concluded nine-year term on Board of Regents Regional University System of Oklahoma
2010 to 2011 – Served on Oklahoma Governor-elect Mary Fallin's Transition Energy Working Group
2012 – Co-produced documentary, The Grand Energy Transition (The GET)
2016 to 2017 – Chair of Gaylord Pickens Museum, Oklahoma Hall of Fame
Has served on the following boards:

The University of Central Oklahoma Foundation
Board of Trustees for his alma mater, Oklahoma Christian University ('77)
Academy of Leadership and Liberty
The Fund for American Studies
Visitors, School of Public Policy, Pepperdine University
Advocates, Oklahoma Cancer Center, University of Oklahoma
Directors, PostRock Energy Corp. (PSTR, NASDAQ-Global)
People to People International

Host of upcoming energy podcast, National Energy Talk
To learn more, visit www.MarkStansberry.com
---
Our Energy Future:
Options Available in America
"The elements of our strength are many. They include our democratic
government, our economic system, our great natural resources."
– Ambassador Jeane Kirkpatrick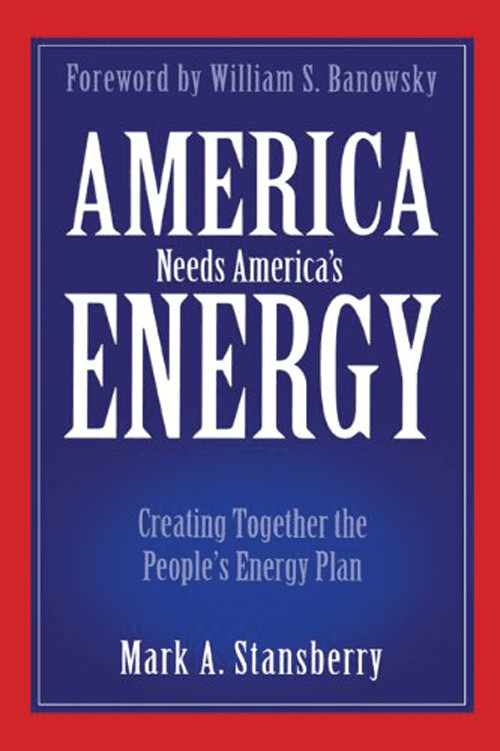 When Peter Voser took charge of Royal Dutch Shell as CEO in 2009, he set a goal to make Shell the most competitive and innovative energy company in the world, despite the fact that current economic factors placed considerable obstacles in the way of his goal of implementing a new energy blueprint. In his speech he gave in London in 2010, he said, "Shell and its competitors face the unprecedented challenge of building a more sustainable energy system while responding to the worst economic downturn since the 1930s." Yet, by the end of 2011, for the first time, fuel was the number one U.S. export based on dollars, with our country shipping more gasoline, diesel and jet fuel than any other export.
Today, America is blessed with an abundance of traditional natural resources, including oil, gas and coal, which can be explored and developed to help meet our energy needs. In addition, we possess a constellation of alternative options, including renewables, which can be added into the mix to achieve our goal of total energy independence.
Excerpted with permission from the author. America Needs America's Energy: Creating Together the People's Energy Plan by Mark A. Stansberry (Brown Books Publishing Group; Aug. 2012).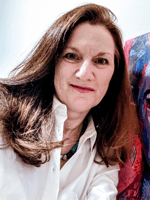 Rebecca Ponton has been a journalist for 25+ years and is also a petroleum landman. Her book, Breaking the GAS Ceiling: Women in the Offshore Oil and Gas Industry (Modern History Press), was released in May 2019. For more info, go to www.breakingthegasceiling.com.
3 Ways Technology is Going to Shape the Oil and Gas Industry
Free to Download Today
Oil and gas operations are commonly found in remote locations far from company headquarters. Now, it's possible to monitor pump operations, collate and analyze seismic data, and track employees around the world from almost anywhere. Whether employees are in the office or in the field, the internet and related applications enable a greater multidirectional flow of information – and control – than ever before.