Oil and gas pipelines are essential to our energy reliability, energy security and economic prosperity. When the Colonial Pipeline was shut down recently, America experienced the need for accessibility and security.
America is faced with important decisions concerning strategic energy policy and development for years ahead.
The digital transformation in the energy industry is an integral part of energy planning. In early spring of 2018, I began speaking on behalf of my company and as an advisory board chair of IngenuitE, Inc., an Oklahoma City based IT company on the subject of the "Digital Transformation: From the White Board to the Boardroom." As a speaker at The Pipeline and Energy Expo in Tulsa, Oklahoma, I expressed my concern about the importance of oil and gas pipelines and the need for a strong and viable digital transformation, which would emphasize cyber security.
In addition, the theme of my presentations in Houston, Lake Charles, Denver, Oklahoma City and other locations in the U.S. has been "National Energy Talk: America's Energy Dreams and Global Economic Realities." The sub-theme has been "Achieving Operational Excellence Through Digital Transformation."
At each of these conferences, I have been confronted by some energy industry participants that believe they are not being adequately funded or equipped for the digital transformation that lies ahead.
The leaders of energy companies are faced with important decisions to make regarding infrastructure. It is so challenging to deal with the uncertainty of whether pipeline infrastructure and oil and gas development will be in a position to have the proper investment to maintain a secure and affordable energy industry.
As America strives to develop its energy strategy, it is important that we maintain our energy reliability and security, while not losing sight of the fact that billions of people throughout the world do not have access currently, and will not have access, without the energy expertise, such as that provided by the LNG and the natural gas industries.
Technology and innovation within the oil and gas industry are at the forefront. The oil and gas industry is leading the way in regard to Environmental, Social and Governance (ESG) by implementing strategies and plans. Several oil and gas companies are studying ways to address methane emissions and carbon-capture sequestration.
I chaired the 2014 IEPC Energy and The Environment Roundtable and Event/Summit in Washington, DC. Three key areas became the focus of discussion:
Abundance = Export: With proper, not excessive, regulations and best practices in place, the abundance of natural gas and oil we have in the U.S. can lead to economic growth and provide jobs. Proper management of the U.S. oil and natural gas assets can greatly benefit U.S. manufacturers and lead our country to self-reliance. Public/private partnerships are vital. All forms of energy should be considered.
Security: Federal land access is needed for U.S. oil and gas development. The People's Republic of China, Russia and OPEC are among the interests aggressively pursuing global energy development. Therefore, the U.S. must aggressively position and maintain itself as the global energy leader. Concerns were expressed about price volatility, especially in the midstream market. Also, energy efficiency and environmental preservation issues were addressed and the need to maintain a balance between them.
Education: The public, along with decision makers, should be provided the necessary information about energy and environmental issues. Takeaways: Research and development, such as seismicity, water usage, natural gas and oil development, water injection wells, renewables along with the cost of development and materials, should be conducted. Agencies should work together in order to properly set a direction for our U.S. energy industry.
America needs America's oil and gas pipelines. America needs America's energy! All forms; all American. Future generations are depending on us to keep the American dream alive!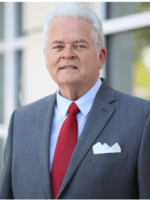 Mark A. Stansberry, Chairman of The GTD Group, is an award-winning author, columnist, film and music producer, radio talk show host and 2009 Western Oklahoma Hall of Fame inductee. Stansberry has written five energy-related books. He has been active in the oil and gas industry for over 44 years, having served as CEO/President of Moore-Stansberry, Inc., and The Oklahoma Royalty Company. He has served as Chairman of the Board of Regents of the Regional University System of Oklahoma, Chairman 2016-2017 of the Gaylord-Pickens Museum/Oklahoma Hall of Fame Board of Directors, Lifetime Trustee of Oklahoma Christian University, and Board Emeritus of the Oklahoma Governor's International Team. He has served on several public and private boards. 
3 Ways Technology is Going to Shape the Oil and Gas Industry
Free to Download Today
Oil and gas operations are commonly found in remote locations far from company headquarters. Now, it's possible to monitor pump operations, collate and analyze seismic data, and track employees around the world from almost anywhere. Whether employees are in the office or in the field, the internet and related applications enable a greater multidirectional flow of information – and control – than ever before.