Alan Alexeyev: Tell us a little bit about your current (or latest) position and what you do, as well as how you found a job.
Adedayo Iroko: I'm a resource manager for one of the world's largest oilfield services companies, [and am] currently based in Abu Dhabi. I manage assets and ensure that all asset demands for short, medium and long-term horizons are met. I'm also involved in capital expenditure (CAPEX) planning for assets that will be required for upcoming operations over the next 12 months. Additionally, I manage depreciation, lease and rent, and transport and mobilization cost lines. [I also] oversee a team of six asset coordinators.
In 2006, I applied online for a field engineer position. I was selected for aptitude tests and passed the interview session with flying colors. I began my career as a field engineer in Port Harcourt, Nigeria.
AA: What inspired you to start a career in the oil and gas industry? How did you decide on becoming a petroleum engineer?
AI: I was amazed by the volume of oil and gas reserves locally in Nigeria and on the global scale, plus the frequent new discoveries of oil and gas reserves, which indicated to me the potential for extended career prospects in this sector. When I was an undergraduate student at the University of Ilorin, getting my degree in civil engineering, we had multiple visits and technical conferences held by both the national oil company (NOC) and international oil companies (IOC) operating in Nigeria. I was inspired by their technical expertise and their spirit of entrepreneurship, as well as the internship opportunities offered to undergraduate engineers, which encouraged young engineers like me to join the oil and gas industry.
AA: How valuable was it to have the university experience and has it helped you in the workplace where you meet people with diverse backgrounds?
AI: My university experience gave me valuable insights into teamwork, analytical thinking and problem-solving skills. Working on various projects in the university with a diverse team prepared me for the oil and gas industry, where teamwork is essential for success. Analytical thinking helped in failure troubleshooting, enabling me to identify both the immediate cause(s) and root cause(s) of surface and downhole failures and develop effective remedial work plans to eliminate reoccurrence. This ultimately helped in improving my perception of service quality, which is always putting the customer first and delivering outstanding service at all times.
AA: How did you find yourself transitioning from academia to the industry/corporate environment? What would you tell people who are about to make that same transition?
AI: Launching my professional career was an exciting experience due to the structured training I was exposed to during my field engineer days. The training was tailored to ensure that I had the right competencies required to deliver each of the key technologies to which I was assigned. The mentoring process in the oil and gas industry is also outstanding, as every engineer trainee is assigned to a senior engineer, who serves as a mentor and provides technical guidance and on-the-job training. This ensures continuity and the smooth transfer of technical knowledge and expertise.
I advise engineering students to do comprehensive research about the industry to fully understand the challenges and key drivers (demand versus supply) that influence how the oil and gas sector thrives. Aside from this question of industry fluctuation in the global market, the industry is technically demanding and offers one of the best structured trainings available to young engineers.
AA: Has the industry taken initiatives to smoothly transition young professionals into the oil sector? What, if anything, could be done better?
AI: Yes, the industry has been continuously evolving with the introduction of new technologies to meet new drilling challenges, which in turn brings additional challenges to oil and gas professionals. As new technologies have been adopted, their introduction has been supported with revamped training and mentoring programs that aid young engineers in adapting to the dynamic nature of the oil and gas industry. The trainings are structured in a modular manner in a way that allows the engineer to acquire technical competency in phases, allowing a smooth transition from a trainee to managerial roles. However, there is still room for improvement from the NOCs and IOCs to ensure a good balance between profitability and employee career progression.
AA: The oil and gas industry has tons of conferences and events. Have you attended any of them? If so, how useful do you find them and what's your takeaway from them?
AI: I have attended the yearly Abu Dhabi International Petroleum Exhibition & Conference (ADIPEC). The exhibitions have been outstanding every year, showcasing new innovations and the commercialization of new technologies. The event encourages networking, as a lot of professionals from different engineering fields attend the four conference days, exhibiting their new findings and outstanding performances for the year in review. My takeaway is simple: Technology will always lead the way.
AA: What advice do you give to current college students who have an interest in the oil and gas industry? Should they pursue the career during these constant downturns?
AI: The industry is very dynamic and challenging, especially during [a] downturn, where cost management is essential for business continuity. I encourage all potential students to do some research about the industry before venturing into oil and gas, so they understand the driving factors that can trigger a drop in oil prices. On the other hand, the industry is very rewarding because it nurtures talent and cherishes creativity. Students with a passion for the oil and gas industry (whether in producing or servicing), who are willing to imbibe the culture of value and creativity, will always have a fulfilling career in the industry.
AA: What main technical skills you think will be needed for the industry in the near term based on your experience so far?
AI: Digitization is key. Today, most of the enterprise resource planning (ERP) tools are too analog and require revamping to keep up with the pace of global technological advancements. A lot of time is wasted daily on non-value-added activities that should be channeled into creating additional value. The migration to effective ERPs will require digital and adaptability skills that will enable optimal performance and productivity.
Another important skill is optimization, as this will help in eliminating waste by ensuring that resources are effectively deployed when due, so that excess resources can be offered to other needy locations. This requires effective resource planning and netting skills.
AA: What would you like to learn in the near future from experienced people who are in their mid-to-late careers?
AI: I would like to learn more about crisis management and business continuity planning. Both skills are essential for success in the oil and gas industry due to its continuous volatility, and I believe they are critical to progressing in your career. A current example is the ongoing COVID-19 pandemic that has disrupted most global industries. Business continuity has required corporations to take various measures to minimize the impact of COVID-19 on their bottom lines. Employees who can demonstrate competencies in these areas will always be in demand.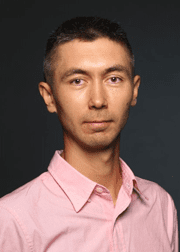 Alan is a graduate from the University of North Dakota with a Master's degree in Petroleum Engineering. He previously earned his BA in Mathematics from the University of Houston and a BS in Petroleum Engineering from the University of Wyoming. Alan is an active SPE member and has presented at petroleum conferences and exhibitions.
3 Ways Technology is Going to Shape the Oil and Gas Industry
Free to Download Today
Oil and gas operations are commonly found in remote locations far from company headquarters. Now, it's possible to monitor pump operations, collate and analyze seismic data, and track employees around the world from almost anywhere. Whether employees are in the office or in the field, the internet and related applications enable a greater multidirectional flow of information – and control – than ever before.