When COVID-19 hit, the energy industry, like most businesses, had to adapt to remote operations and in-person dealings on a digital platform. Companies that weren't already moving to a more digital arena were forced to transfer their data and business processes from a paper format to a cloud platform. Compared to other industries, rather than having five years to slowly integrate digital technology, these oil and gas companies had mere months. At this point, many companies have proven the success of digital transformation and the positive impact it has on their business and employees.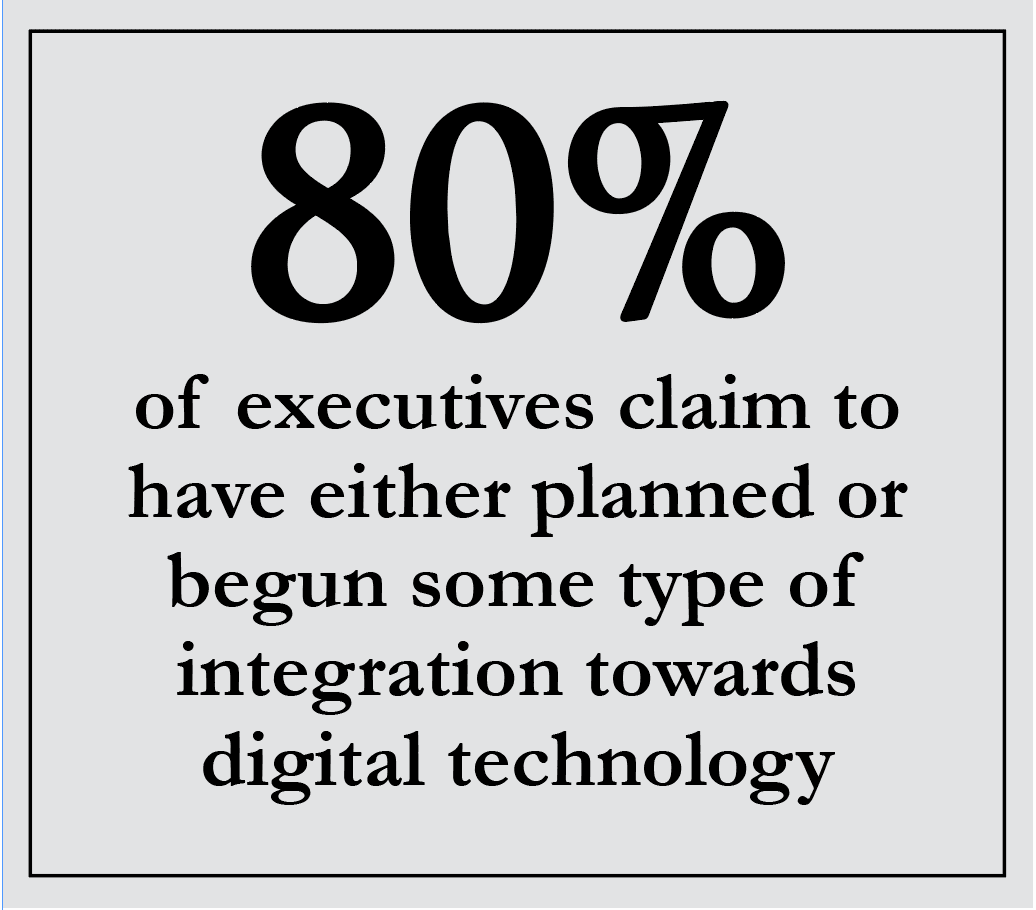 One reason organizations have been hesitant to move toward the idea of digital transformation is the additional investment required. While the technology that can push a company to the next level does require some capital investment, it will deliver results. In recent years, a survey was conducted by Oil and Gas IQ asking oil and gas executives to assess their own businesses and shed light on how they perceive digital transformation and the adoption of new digital solutions. Of those executives, 80 percent claim to have either planned or begun some type of integration towards digital technology.
Moving forward, companies need to look at these technology investments as foundational to their business operating model and as long-term, strategic investments. These investments shouldn't be looked at as expensive sprints but rather as a cost-saving marathon.
The Right Steps to Take
For companies interested in transforming their business operation, moving it to the cloud or adding intelligent automation to their day-to-day processes, several factors should be considered to ensure the transformation is executed as efficiently as possible. There are five key considerations involved to protect business value when going digital.
Assess What You Have: Prior to investing in new technologies and platforms, it's important to evaluate your current business operations before considering what additional investments will be needed to bring the most value. In today's digital world, there are so many ways to digitize a business, but it's important to examine your specific needs and the size of your business before making a change.
Develop a Plan: After assessing what parts of the operations should be improved, the company needs to formulate a plan to act on that analysis by executing a capability delivery program that focuses on value and establishes momentum for change. While change is key to the success of a business, knowing how and what to change are also important.
Start Off Small: It's critical to build on the success of new developments even if they're minor. If an implementation is too large and complex, the business could scrap the idea entirely. It's essential to take the small victories and build on them to create something new.
Communicate Change Within the Business: Change should be communicated with both employees and with impacted clients, customers and vendors. It's crucial that employees and business partners are on board with a new change, and their voices are heard when capabilities are enhanced, and changes are implemented. Ease-of-use is also critical when developing a new process and should be understandable to the user.
Seek Strategic Partnerships: Companies can find great benefit in partnering with a consulting firm that can provide an unbiased, objective view on the business and technology. This step can provide a valuable external perspective on how operations are conducted and allow a consultant to offer a fair assessment on what can be improved and bring new value to the company. Consulting can be especially important when it comes to seeing what new technology is available and how it may be applied to improve the business.
In 2020, the oil and gas industry was given the opportunity to seek new ways to operate and conduct business. For companies that struggled this past year because of a lack of technology integration, it can be noted that the "new normal" is to move to digitalization and revolutionize the way businesses operate efficiently and profitably.
Mark Valdez is a consultant in Opportune LLP's Process & Technology group based in Houston, Texas. Prior to joining Opportune, Valdez worked for the United States Marine Corps as a data systems administrator and was a scheduling and operations intern for the personal office of Barack and Michelle Obama. Valdez graduated from Texas A&M University with a B.S. in business management information systems and a minor in cybersecurity. 
3 Ways Technology is Going to Shape the Oil and Gas Industry
Free to Download Today
Oil and gas operations are commonly found in remote locations far from company headquarters. Now, it's possible to monitor pump operations, collate and analyze seismic data, and track employees around the world from almost anywhere. Whether employees are in the office or in the field, the internet and related applications enable a greater multidirectional flow of information – and control – than ever before.