Topics of conversation vary, but within the oil and gas industry, they all seem to circle back to production growth and 2030. A team of Enverus Intelligence Research (EIR) authors collaborated to compile a report diving into the Canadian oil sands to measure future growth and identify any potential hurdles that could derail the process. Carson Kearl, Kurri Reich, Michael Berger and Bill Farren-Price identified two focal points as the criteria to steer the report, including identifying capacity takeaway and regulating risk.
When attempting to explain the vast size encompassed by the Canadian oil sands, it is fair and accurate to state this play is the largest deposit of crude oil found on Earth. Sometimes referred to as "tar sands," the Canadian oil sands are actually a mixture of water, sand, clay and bitumen, a thick oil that cannot flow independently.
Bitumen typically receives assistance so it can be diluted and maneuvered through pipelines, but it can also be upgraded and converted to heavy crude oil. Because these products can be refined into gasoline, diesel, jet fuel and other petroleum-based products, the Canadian oil sands potential growth in production is critical to North American markets, even though it does not play a significant role internationally. While global disturbances and geopolitical turmoil adversely influence domestic oil pricing, Canadian oil sands production can stabilize the market.
"United States refineries are the big takers of crude oil," says Kearl, EIR macro intelligence team associate and report contributor. "Crude oil only serves Canada and the U.S. The Canadian oil sands production market should help to relax the market in both countries."
The three regions of Athabasca, Cold Lake and Peace River, located within Alberta and Saskatchewan, make up the areas the Canadian oil sands call home. With a coverage area of 142,000 kilometers, current production yields 3.3 MMbbl/d with a projection to 4.2 MMbbl/day by 2030. For such an increase in production to occur, a need and use must be evident.
Canadian oil sands recovery methods vary. Approximately 20 percent of deposits reside within 200 feet of the surface. While they can be captured through surface mining, the majority of the Canadian oil sands product requires drilling and production methods which are better suited for avoiding land disturbance and potential adverse environmental impacts.
Infrastructure Growth Influences Production Growth
Increased infrastructure increases the ability to produce more product. The EIR report indicates that production growth experiences increase through takeaway capacity. The Trans Mountain Expansion (TMX) project is expected to increase that capacity in 2023 after being completed during the same year. With the Keystone XL pipeline experiencing a hard stop, no other pipeline projects are in the planning and implementation stages to accommodate the increased production growth. Although the rail system has historically been used to transport capacity, a triple to quadruple cost measure exceeds those costs associated with pipeline transport.
"Production has been limited in the past by takeaway capacity," says Kearl. "Trans Mountain will add to that capacity, but no further expansion projects are planned."
Future Overshadowed
According to the EIR report, early 2023 will bring more than just the Spring season. Experts expect federal regulations to be enacted and mandate a 31 percent reduction in greenhouse gas emissions by the oil and gas industry. There are concerns over how these regulations will be instituted and how operators will manage to offset or trade carbon allowances as these activities are crucial to mid-level production growth.
"The Canadian oil sands region is waiting to see what impending regulation will bring in 2023," says Kearl. "Permit trading and emissions regulations could jeopardize needed growth. These decisions will dictate future growth."
The industry already navigates myriad regulations. Operators endure approval requirements that multiple regulatory agencies must grant at numerous project phases, spanning from construction to operations, and even shutdowns and reclamation activities.
While the 2030 Emissions Reduction Plan will be enacted next year, opposition remains obstinate and robust. Canadian operators oppose the plan as it could adversely affect production forecasts through inflation and decreased production. Environmental resistance to new mining projects and uncertain long-term economic stability also overshadow the potential for increased capacity.
To address environmental concerns, Canadian oil sands operators investigate new technological advancements to improve environmental issues. Many collaborate to combat negative impacts on the ecological pillars of land, air and water assets.
The EIR report illuminates an additional complexity found in royalties. Producers of the Canadian oil sands pay royalty rates that determine either pre- or post-payout project status. Those identified to be in the pre-payout position contribute one to nine percent of net revenue to the government. Post-payout status projects reflect 25 to 40 percent of net income. Under these two revenue classifications, producers are subjected to a $55 to $120/bbl WTI sliding scale. Because oil prices hovered around $100 for most of the year, many projects entered post-payout status. Additionally, Alberta increased estimated bitumen royalties in 2022 and doubled the original prediction for the current fiscal year.
Barge shipments have encountered challenges resulting from low water levels on the Mississippi River. Royalties also met with disruption because of a discount levied on Western Canadian Select due to outages endured by refineries in the United States and demands made upon the Strategic Petroleum Reserve. The EIR report suggests that Western Canadian Select pricing will improve when refineries come back online fully, and the tapping of the Strategic Petroleum Reserves ceases for an extended period.
Future Path
Although new mining projects find challenges in gaining governmental approval, the number of new wells drilled increased by 50 percent in September 2022 compared to the previous year. While the past five years have witnessed a decline in completions, the future still has the potential to realize sizable growth as production trends in an upward direction. With international players retreating from the Canadian oil sands, the EIR report forecasts that Canada and the United States will spearhead the majority of the growth.
Data collected and inferences made indicate operators have learned from past failings and difficulties. Previously low prices energized companies to streamline and become more efficient and productive. CVE has displayed significant growth resulting in its responsibility for over 35 percent of all completions during the past five years. Other companies like Strathcona Resources have also improved their footholds, acquired Serafina, and now reign as one of the fastest growing producers in the region.
The EIR report supports the notion that the Canadian oil sands offer great returns with a significant contribution to the oil supply. As plans continue and operations move forward, Canadian oil sands importers will anticipate how the asset's future will prosper or decline. Careful consideration will be the order of the day in responding to potential changes in governmental regulations and the opposition's influence. Increased capacity ventures will need to be cultivated and brought to fruition if further growth is to be expected from a region rich in capability and availability.
Headline Photo: Oil sands sample from mine.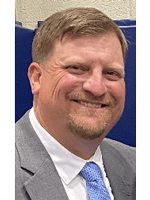 Nick Vaccaro is a freelance writer and photographer. In addition to providing technical writing services, he is an HSE consultant in the oil and gas industry with twelve years of experience. Vaccaro also contributes to SHALE Oil and Gas Business Magazine, American Oil and Gas Investor, Oil and Gas Investor, Energies Magazine and Louisiana Sportsman Magazine. He has a BA in photojournalism from Loyola University and resides in the New Orleans area. Vaccaro can be reached at 985-966-0957 or nav@vaccarogroupllc.com. 
3 Ways Technology is Going to Shape the Oil and Gas Industry
Free to Download Today
Oil and gas operations are commonly found in remote locations far from company headquarters. Now, it's possible to monitor pump operations, collate and analyze seismic data, and track employees around the world from almost anywhere. Whether employees are in the office or in the field, the internet and related applications enable a greater multidirectional flow of information – and control – than ever before.