The oil and gas industry is often noted for its cyclical nature; however, I'd say, overall, in 2022, the industry had a slightly positive trajectory despite the negative political sentiment and regulatory pressure. The list is extensive, with too many negative items to detail here, but you wonder how the industry managed to move forward with a countless barrage of attacks to dismantle it over the past two years. However, industry advocates are getting the message out that fossil fuel, in its many forms, fuels the world's growth.
There were many major announcements and advances in every segment of the industry last year. Taking a look at the major operators, bp closed on the purchase of Archaea Energy, a renewable natural gas leader, that it will roll into its bioenergy business. Shell also completed a biogas purchase in November acquiring Nature Energy. Shell also announced a new CEO, Wael Sawan, who assumed the leadership role on January 1, 2023, while Ben van Beurden, who was with Shell for 39 years – the last nine as CEO – will step down.
In October, ExxonMobil discovered two additional development opportunities in the offshore Guyana exploration project. The company has made more than 30 discoveries in the Stabroek block since 2015. Like many majors, now with renewable energy arms, in June of last year, Chevron acquired Renewable Energy Group, a leading renewable fuels company, and the company's former CEO, CJ Warner, was appointed to the Chevron board of directors.
Despite the political challenges in the U.S. and the Russia-Ukraine war, according to OPEC, global oil and gas demand is expected to grow by 2.2 million barrels a day this year. Major producers do not anticipate a substantial impact from sanctions on Russian oil. A robust oil and gas industry often equals a prosperous future and a healthy job market. At OILMAN Magazine, we are confident the oil and gas industry will have a bright future and we're excited to report on new developments in 2023.
Happy New Year!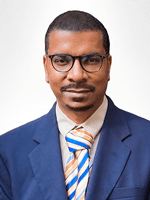 The CEO of U.S. Energy Media, Emmanuel Sullivan is a technical writer who has built up his profile in the oil and gas industry. He lives and works in Houston, where he publishes Oilman and Oilwoman on a bimonthly basis, and Energies quarterly, distributing the magazine to energy thought leaders and professionals throughout the United States and around the world. At a time when technology is rapidly changing, he provides an invaluable service to oil & gas, and renewable energy executives, engineers, and managers, offering them both broad and specific looks at the topics that affect their livelihoods. Sullivan earned his BA in Communications at Thomas Edison State University and his MA in Professional Writing at Chatham University. 
3 Ways Technology is Going to Shape the Oil and Gas Industry
Free to Download Today
Oil and gas operations are commonly found in remote locations far from company headquarters. Now, it's possible to monitor pump operations, collate and analyze seismic data, and track employees around the world from almost anywhere. Whether employees are in the office or in the field, the internet and related applications enable a greater multidirectional flow of information – and control – than ever before.