For oil and gas companies, keeping options open is key to navigating today's energy market.
When war in Ukraine forced European nations to seek natural gas from sources other than Russia, liquefied natural gas suppliers in the Middle East, the United States and elsewhere quickly stepped in to help fill the void. So did energy companies like Italy's Enel, which accelerated timelines for some of its renewable energy projects in the region, prodded by a new European Commission policy designed to speed development of renewables.
Geopolitical turmoil, rising inflation, economic uncertainty, a changing, increasingly disaster-prone climate and the global drive to decarbonize – no industry is embedded in all these issues as deeply as the energy business. As a result, no industry carries more responsibility than the energy business to respond to the rapidly changing market signals and frequent, difficult to foresee shifts in energy priorities that these issues tend to bring.
As accustomed as energy companies are to doing business in highly changeable market conditions, the dynamics confronting them today are pulling them in multiple directions like never before. Yes, please produce more natural gas supplies for export because Europe will desperately need them come winter, and because the world remains hydrocarbon-dependent. But don't neglect the renewable energy part of your portfolio either because that's the direction the world is heading. And, if you could, please also speed up those renewable projects a bit, too. The signals energy companies are getting from the market, policymakers and other sources suggest that they need to be more nimble and efficient than ever, with the ability to rapidly respond, reprioritize, reallocate and scale.
Having worked closely with oil, gas and energy companies as they shift portfolios and priorities to reflect today's competitive realities, I see six keys to maintaining that level of readiness without compromising profitability.
1. Invest in an energy transition that emphasizes renewables without marginalizing hydrocarbons. Recent events provide a powerful reminder of the critical role oil and gas will continue to play in the energy mix, and of the need to balance longer-term carbon-reduction goals with near-term energy market realities. A recent report from IDC assesses those realities: "Surging energy demand, recent underinvestment in the oil and gas sector, and the Russia-Ukraine War have forced many organizations to revisit their energy transition," the report states.
Later, it speaks to the balance between carbon-reduction and current market dynamics: "Organizations are now confronted with pressing concerns that may shift focus away from climate initiatives to slowing energy transition progress for the foreseeable future."
Recent developments around the globe highlight how important it is for companies to keep their oil and gas spigots on, even as they invest their profits in lower-carbon products and services.
2. Continue driving costs out of the hydrocarbon business.As good as energy companies have gotten at managing the hydrocarbon molecule, there's still room for efficiency improvements from the wellhead all the way downstream. Digitizing and automating processes for extraction, refining and transporting products to market is critical to squeezing more efficiency from their operations. The use of robotic process automation, or RPA, to automate planning and scheduling is an example. With the ability to collect data about, and analyze, the energy molecule's entire journey, companies can identify specific areas of their operations where efficiencies can be captured.
3. Gauge all activities in terms of their carbon and net-zero impact. The increased attention being paid to ESG and carbon footprint by regulators, investors, shareholders and consumers demands that energy companies embed emissions and carbon-reduction KPIs in their decision-making processes company-wide, and that they have full visibility into the emissions associated with all their activities. They need a clear line of sight not only into their own operations, but beyond company walls, as the molecule makes its way across the value chain.
4. Explore new business models and revenue streams. Lately, traditional oil and gas companies have been diversifying in ways they may never have imagined a decade ago, as they seek new revenue streams and markets that provide a hedge against the volatility of the hydrocarbon business, while also helping them to fulfill their carbon-reduction and ESG goals. Take the case of Oxy, which, via its Low Carbon Ventures subsidiary, is working to develop new carbon-capture technology as part of its 1PointFive platform of solutions to curb global warming.
5. Be sure your digital infrastructure can support a growing product and service portfolio, while enabling you to respond to fast-shifting priorities. Like Oxy, Galp, a European energy company with downstream oil and gas operations across 11 countries, has branched out from its hydrocarbon roots to build a diverse portfolio of products and services, including a foray into lithium conversion to support development of a lithium battery value chain for electricity storage in Europe.
To support new ventures like this, Galp upgraded its digital infrastructure with capabilities that enable data and insight to flow seamlessly across the organization. Whether to stand up new ventures or to respond rapidly to quick, unexpected shifts in market conditions, energy companies must have a firm handle on their data. As IDC notes in its report, "The energy transition can only be successful in organizations that have mastered the management of operational data."
6. Develop business ecosystems. We're witnessing a fundamental shift in how energy companies compete. Rather than trying to outmuscle the competition, they're trying to out-finesse them by building business partnerships and multi-company, multi-industry ecosystems to package energy products and complementary services in ways that add value for the end consumer. Shell, for example, is developing a business ecosystem around electric vehicle charging that combines electricity generated from renewable sources with charging infrastructure that's enhanced by retail and fleet services. And, while the company has an ambitious goal of operating more than a half-million EV charge points by 2025, near-term oil and natural gas production remains a top priority – exactly the kind of approach that's warranted in today's turbulent world.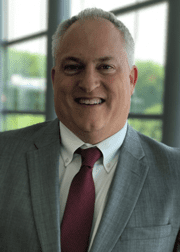 Benjamin Beberness is global vice president for the oil & gas industry at SAP, where he's responsible for leading the company's solution strategy and global marketing within the oil and gas industry.
3 Ways Technology is Going to Shape the Oil and Gas Industry
Free to Download Today
Oil and gas operations are commonly found in remote locations far from company headquarters. Now, it's possible to monitor pump operations, collate and analyze seismic data, and track employees around the world from almost anywhere. Whether employees are in the office or in the field, the internet and related applications enable a greater multidirectional flow of information – and control – than ever before.