Back-to-school season is in full swing.
Each new school year comes with its share of changes – new supplies, different classrooms and an enhanced curriculum. But, some things, like the oil and gas industry's support for public education, remain steadfast. The industry has been vital in funding state public education systems for generations. Estimates from the Perryman Economic Group suggest that Texas energy companies will pay $1.46 billion in severance taxes in 2022, and New Mexico energy companies will pay $601,112,000 in school taxes.
The Permian Strategic Partnership (PSP), a collaboration of 17 energy companies in the Texas and New Mexico Permian Basin, is taking the industry's dedication to public education a step further by contributing its severance taxes and separately funding initiatives that transform education.
Formed in 2019, PSP aims to improve the quality of life in the Permian Basin through public-private partnerships. Our organization was created in response to the rapid growth of the oil and gas industry in the region, which has led to a need for additional infrastructure, workforce development opportunities, improved healthcare and increased access to quality education. PSP brings together business and government leaders to find solutions that will address these challenges and build a stronger Permian Basin.
Since our inception, we've transformed $109 million in member investments into $950 million in community-led projects, focusing on education. So far, we've invested nearly $50 million in initiatives to improve the quality of education in the Basin.
Before PSP's formation, the Permian Basin, like many regions across the country, faced several educational challenges, including overcrowded schools, a lack of teachers, insufficient resources to teach science, technology, engineering and math (STEM) curriculum, and limited upskilling opportunities. Three years later, PSP and our partners have made remarkable progress in these areas.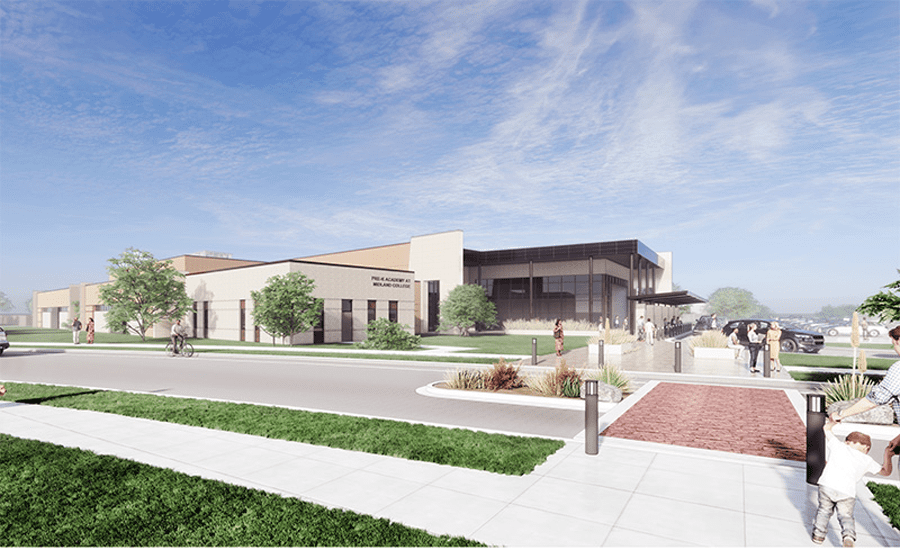 One of the first education-related obstacles we knew we had to tackle was decreasing the student-to-teacher ratio. The approach was two-pronged: Open additional schools and train more teachers.
Opening new schools is not an easy task. We partnered with a handful of other organizations, contributing $16.5 million to help bring 14 IDEA public schools to the Permian by 2025. With more classrooms and facilities, students are able to receive the attention and personalized instruction our community deserves. Two of the 14 schools have been completed and, currently, 100 percent of IDEA public school seniors are college bound. However, creating educational facilities wasn't enough. In order to lower the ratio of students to teachers and prevent classroom overcrowding, the Permian still needed more teachers.
Texas and New Mexico are no exception to the national teacher shortage. PSP and our local partners came together to identify one of the root causes – the cost of teacher certifications. In December 2020, PSP and the National Board for Professional Teaching Standards launched a program to provide financial support, mentoring and resources for teachers. The program resulted in 700 newly certified teachers in the Permian Basin and improved the quality of education for thousands of students, preparing them for their future in the workforce. The impact of this program will be felt throughout the region and beyond for decades to come.
When COVID-19 hit, and virtual learning became essential, we were on the front lines of helping students transition to a digital world. PSP invested more than $900,000 in education technology, helping to equip schools and students with the latest tools and resources. This includes partnering with Starlink to provide broadband to nearly 200 students across the Basin.
With access to education expanding, we next set our sights on expanding the curriculum to give students the skills they will need to succeed in the future workforce. Science, technology, engineering and math (STEM) careers are in high demand, a trend that we expect to continue in the future. This spring, PSP, in coordination with the Cal Ripken, Sr. Foundation, announced plans to equip up to 134 elementary schools in the Permian Basin with state-of-the-art STEM learning centers. The centers will serve over 60,000 students and more than 2,000 teachers in 22 counties. Over five years, the Cal Ripken, Sr. Foundation staff will train teachers to deliver a weekly, year-round STEM program with custom-designed STEM lessons, educational STEM products and technology. The Cal Ripken, Sr. Foundation provides additional training, a lesson guidebook, educational products and technology to enhance the tools provided in each STEM center.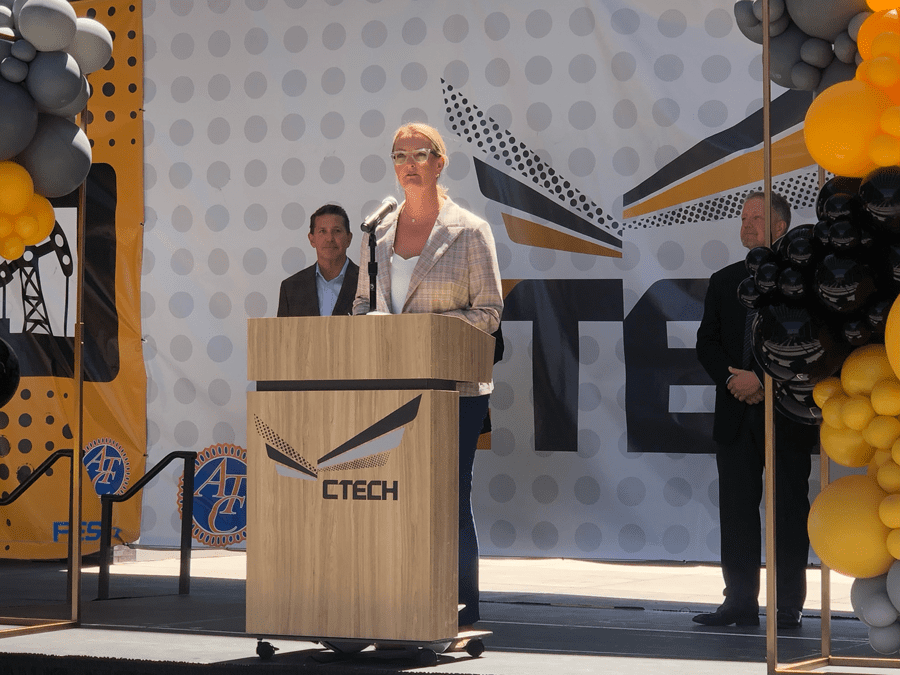 Academic readiness begins with a solid foundation, specifically early childhood education. PSP recently partnered with other foundations and Midland College to fund the creation of the Pre-K Academy and Center for Teaching Excellence. This $30 million, 60,000 square-foot structure on the Midland College main campus will enlarge the capacity of the college's existing Pre-K Academy and also serve as an academic center for the college's new Bachelor of Applied Science Program in Early Childhood Education. The new Pre-K Academy and Center for Teaching Excellence are expected to open in Fall 2023 and will more than quadruple the Pre-K Academy capacity from 68 to 288.
Finally, to further enhance today's workforce, PSP partnered with Skillpoint Alliance. This 501(c)3 workforce development organization provides in-demand workforce training to individuals throughout central Texas and the Permian Basin region. The organization partners with local industries to offer participants unique professional training and educational opportunities at no cost. In July, this program graduated its inaugural class of pre-apprentice electrical students.
In total, PSP has invested more than $50 million in education initiatives benefiting more than 100,000 students. Test scores are up across the area, with State of Texas Assessments of Academic Readiness (STAAR) test results in Midland ISD and Ector County ISD up significantly.
While PSP has seen tremendous success over our first three years, we still have more work to do. We need the continued support of state, federal, and local leaders and businesses to ensure our success is not short-lived.
The Permian Basin has long been an important center of energy production, and its prominence is only expected to grow in the coming years. According to industry experts, Permian oil is on track to make up 40 percent of all U.S. oil production by 2030, compared to 33 percent today. This increase in production will have a major impact on the economy, creating an estimated 50 million new jobs across Texas and New Mexico. As the Permian Basin continues to grow in importance, our work will become even more essential. We will play a vital role in powering the economy and ensuring that America remains a leading force in the global energy market. With our skills and dedication, we can help make the Permian Basin a thriving hub of activity for generations to come.
Headline photo: Students benefiting from PSP's Teacher Training Partnership with UT Permian Basin. Photos courtesy of Permian Strategic Partnership.
Tracee Bentley is the president and CEO of Permian Strategic Partnership, a collaboration between local communities and oil and gas companies operating in the Permian Basin. Bentley's extensive experience and leadership within the energy industry well-qualify her to lead this first of its kind partnership. Before joining PSP as its first CEO, Bentley was the executive director of the Colorado Petroleum Council, a division of the American Petroleum Institute, which focuses on state and local policy and supporting the development of Colorado's energy resources, including hydraulic fracturing and energy infrastructure.
Prior to joining the Colorado Petroleum Council in March 2015, Bentley served in several key policy positions including legislative director and senior advisor on energy and agriculture, and deputy director of the Colorado Energy Office for Gov. John Hickenlooper. Before her tenure with the Hickenlooper administration, Bentley was a founding principal of a bi-partisan lobbying firm that focused on energy, natural resource and agriculture interests. She also served as the director of National Affairs for the Colorado Farm Bureau where her portfolio included energy, immigration, farm policy and international trade.
Bentley received both her bachelor's and master's degrees from Colorado State University and prior to receiving her bachelor's, Bentley worked in Washington, D.C., for U.S. Sen. Ben Nighthorse Campbell.
Bentley and her husband Mike have three children, twin daughters and a son. All three are currently enrolled in college.
3 Ways Technology is Going to Shape the Oil and Gas Industry
Free to Download Today
Oil and gas operations are commonly found in remote locations far from company headquarters. Now, it's possible to monitor pump operations, collate and analyze seismic data, and track employees around the world from almost anywhere. Whether employees are in the office or in the field, the internet and related applications enable a greater multidirectional flow of information – and control – than ever before.