Congress passed the $700 billion Inflation Reduction Act (IRA) last month with a low level of confidence that it will actually reduce inflation, in the near term, now at over nine percent.  On the energy side, the bill includes provisions to expand the renewable energy market with continued federal tax credits, grants for carbon capture and storage, lifting the moratorium on offshore wind leases and a tiny bit for the oil and gas industry.
Senator Joe Manchin agreed to support the bill in exchange for separate legislation that would grant concessions and cut regulations for the oil and gas industry. In addition, Manchin expects to get the stalled West Virginia Mountain Valley pipeline restarted. Hidden deep in the 700+ page IRA are provisions for the Environmental Protection Agency (EPA) to impose a fee on Greenhouse Gas Emissions (GHG), the first of its kind. The U.S. Supreme Court ruled in June, in the West Virginia v. EPA case, that the EPA did not have authority under the Clean Air Act or Clean Power Plan to force power plants to transition more to wind and solar. With the passage of the IRA, now the EPA has the authority to impose GHG fees on power plants, including oil and gas production, processing, gathering, boosting, transmission and storage facilities.
What else did the oil and gas industry receive in the IRA? In addition to the new methane emissions fee and regulations cuts mentioned above, onshore and offshore lease sales must continue, including leases in Alaska, and one of the largest, Lease Sale 257 in the Gulf of Mexico, halted by court challenges. The bill also requires one offshore oil and gas lease sale of at least 60 million acres held within the year prior to a new offshore wind sale. There are increased royalties and fees on federal leases, appropriations to help facilities reduce methane emissions, and a streamlined permitting process for major and minor infrastructure projects.
As I've said before, renewable energy needs fossil fuels to develop, grow and sustain our current energy needs. Prioritizing renewable energy over oil and gas will only position the United States at a disadvantage on several levels.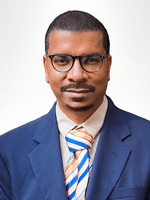 The CEO of U.S. Energy Media, Emmanuel Sullivan is a technical writer who has built up his profile in the oil and gas industry. He lives and works in Houston, where he publishes Oilman and Oilwoman on a bimonthly basis, and Energies quarterly, distributing the magazine to energy thought leaders and professionals throughout the United States and around the world. At a time when technology is rapidly changing, he provides an invaluable service to oil & gas, and renewable energy executives, engineers, and managers, offering them both broad and specific looks at the topics that affect their livelihoods. Sullivan earned his BA in Communications at Thomas Edison State University and his MA in Professional Writing at Chatham University. 
3 Ways Technology is Going to Shape the Oil and Gas Industry
Free to Download Today
Oil and gas operations are commonly found in remote locations far from company headquarters. Now, it's possible to monitor pump operations, collate and analyze seismic data, and track employees around the world from almost anywhere. Whether employees are in the office or in the field, the internet and related applications enable a greater multidirectional flow of information – and control – than ever before.