As pressure mounts from consumers, governments and regulators to address Scope 3 emissions, natural gas producers and buyers are increasingly encouraged to demonstrate steps they are taking to reduce greenhouse gas emissions. Recent regulatory moves indicate reporting requirements will creep along the supply chain, moving beyond Scope 1 and Scope 2 to include Scope 3 emissions. This presents a two-fold challenge: A new set of external pressures for suppliers around data collection and management, and an increased range of demands that buyers need to make before sourcing from the markets.
With this perceived pressure coming from all sides on Scope 3 emissions reporting, the need for a scalable and adaptable solution becomes evident. Certified natural gas is increasingly being recognized by the industry as a viable option to address this challenge.
Pending Regulation on Emissions Reporting
It's impossible to ignore that the regulatory landscape is rapidly evolving, with new reporting requirements on methane emissions becoming a looming prospect for natural gas industry players. The challenge we face is how, both operationally and fiscally, can producers adapt to newfound responsibility for emissions from the supply chain, in addition to emissions from natural gas they purchase and sell.
In March 2022, the U.S. Securities and Exchange Commission (SEC) proposed significant rule changes that would mandate top emitting industries to report on Scope 3 emissions from as early as 2024. Specifically, the changes would require all SEC registrants except smaller reporting companies to report on Scope 3, if those emissions are material or if the registrant has a target or goal that includes Scope 3.
Elsewhere, the International Sustainability Standards Board (ISSB) voted unanimously to include Scope 3 emissions reporting in its draft Climate-Related Disclosures Standard in the fall of 2022. The European Union (EU) is also on board, with its Corporate Sustainability Reporting Directive (CSRD) requiring large companies in the EU to report on Scope 3 beginning next year – a requirement that will have major impacts across the Atlantic for U.S. producers looking to sell to Europe.
These regulations show just a piece of a wider change in scope, both in the U.S. and globally, as attitudes towards emissions reductions strengthen in waves. The increase in reporting rules and regulations are in line with a broader, intensified crackdown on emissions in the U.S., with the passing of the Inflation Reduction Act 2022 and the subsequent Methane Emissions Reduction Program and forthcoming methane fee. As the regulatory landscape continues to evolve, the industry response grows ever more clear: Natural gas producers and buyers must proactively address emissions reporting requirements to stay ahead of the curve.
Getting Ahead of Mandatory Reporting with Certification
Today, many users of natural gas are looking for cleaner alternatives, and there are benefits for all participants in the supply chain. The desire for cleaner energy, or the option between higher emitting and lower emitting gas, can create incentive for producers to verify and track their emissions for economic and climate advantages.
It is in this clear market chasm that certification emerges as a valuable tool for staying ahead of looming mandatory reporting.
Instituted in 2020 to eliminate methane this decade, our organization MiQ sought to lead the charge by delivering a performance standard to help producers identify and mitigate methane emissions from their production. These certification standards are the only credible, transparent guidance that gives producers the confidence and data they need to substantiate environmental credentials and meet climate goals. This level of certification becomes increasingly beneficial when operators are faced with more requirements on emissions reporting, by offering a reliable and standardized approach to emissions tracking for market players.
As well as playing a major role in meeting net zero goals, ESG reporting and methane emissions accounting, the benefits of certified gas extends to internal and operational factors for market players. To name a few, the ability to demonstrate steps towards emissions-reduction supports employee recruitment and retention efforts. In today's job market with businesses competing for the best talent, organizations should be more aware of candidates' personal values and recognize that climate change is top of mind for most workers, spanning generations. The ability to showcase this awareness will become increasingly valuable, as these concerns continue to dominate public discourse.
A certified gas market opens up numerous opportunities for the industry and can be a powerful source of acceleration in progress towards achieving net zero goals. As these benefits, and the market demand for them grows, certifiers and standard-setting organizations like MiQ, ONE Future and Equitable Origin, have committed to facility-level certification with the collective goal of addressing methane. MiQ alone is already certifying nearly 20 percent of U.S. natural gas production and working with some of the biggest producers, including bp, ExxonMobil, EQT and Repsol, to make independently certified gas globally available and accepted.
The impact of independent certification extends beyond emissions reductions and regulatory requirements. Participation in the certified gas market puts operators on the cutting edge of a market evolution which could become fundamental to trading practices within a short time. This means early movers will be in prime position to make informed and reasoned decisions. The sooner oil and gas companies can gain a better understanding of what they're buying and the impact it's having on the planet, the sooner the market can offer a cost and time-effective solution that satisfies mandatory regulations on Scope 3 emissions, all while promoting transparency and accountability across the industry.
Certified natural gas and methane emissions reporting represents a significant step forward in the pursuit of net zero goals and a more sustainable future. By embracing the power of certification, producers and buyers can demonstrate their commitment to environmental stewardship. It is on this journey that facilitators like MiQ can prove to be a most powerful ally.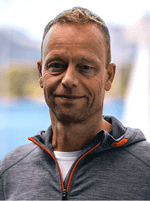 Georges Tijbosch is Chief Executive at MiQ, a climate tech not-for-profit undertaking cutting-edge work to reduce methane emissions in the oil and gas sector. Tijbosch is the former Director of Origination at Centrica, where he managed the team responsible for Centrica's large gas and power transactions. These included strategic gas supply deals, the strategic acquisition of innovative power trader NEAS Trading, and European green certificate deals.
Before that, Tijbosch was a director for 10 years at London investment bank commodity trading desks. His previous positions include Director of Energy Sales at Goldman Sachs, Head of EMEA Energy Marketing at Bank of America Merrill Lynch, and Head of EMEA Commodity Finance at JP Morgan. Tijbosch began his career in 1996 at bp Benelux as Sales and Marketing Manager for fuels and lubricants, and joined bp's London trading floor in 2000 as Senior Marketer, Oil Derivatives. He holds a master's degree in chemical engineering from the Université Libre de Bruxelles, Belgium.
3 Ways Technology is Going to Shape the Oil and Gas Industry
Free to Download Today
Oil and gas operations are commonly found in remote locations far from company headquarters. Now, it's possible to monitor pump operations, collate and analyze seismic data, and track employees around the world from almost anywhere. Whether employees are in the office or in the field, the internet and related applications enable a greater multidirectional flow of information – and control – than ever before.