Generally speaking, the petroleum supply chain can be referred to within the context of various component parts: (a) upstream or extraction, (b) midstream or storage, and (c) downstream including refining, transportation and retail. A quick look at the per barrel price of Brent crude from 2014 to the present demonstrates the considerable price volatility the industry experiences. During this period, Brent crude fluctuated from approximately $100 per barrel in 2014 to $10 per barrel or less in 2020, all the way back to $111 today. Talk about volatility! The question is, how do participants across the supply chain smooth out this volatility? The answer lies in data, pre-built machine learning, and computer vision software solutions. Let's take a look at various pain points across the supply chain and how data, and machine learning can reduce costs, drive efficiency and improve safety.
Upstream – Spend optimization and computer vision: Oil and gas companies leverage thousands and thousands of vendors on all kinds of things from rig equipment, tubulars, drilling mud, water, sand and produced water disposal. Input and labor have skyrocketed. Leveraging AI, operators can now quickly analyze their enterprise-wide spend through pre-built machine learning software solutions which categorize, classify and compress vendors, resulting in significant negotiating leverage over vendors and eliminating maverick spend and fraud, waste and abuse.
All of this means reduced costs which increase the upstream operators' profitability and free cash flow. This, of course, frees up additional resources which can then be deployed for further drilling or returned to shareholders as distributions for those companies that might be publicly traded. Most operators are still early in the digital journey and have not urgently taken advantage of cost-saving opportunities enabled by pre-built machine learning solutions. We saw the risk of this in the U.S. in the last decade. During the boom times, operators had little visibility on costs. Contracts for mud, transportation or water disposal were being high bid in the Permian much to the detriment of shareholders and key stakeholders.
Today, machine learning software solutions are widely available to ingest and analyze significant amounts of data and to identify outliers which could be fraud or abuse, as well as important areas of savings and leverage. This is critical as Wall Street and the global capital markets have significantly limited capital allocation to the sector. Additionally, land-based and offshore rig operators can leverage computer vision solutions to drive safety in "red zones" by deploying edge-based computer vision software solutions designed to detect humans in high-risk areas where there is imminent threat of injury or loss of life, and with the ability to shut down operations in milliseconds. In the oil and gas business, safety is job one and computer red zone safety is helping to ensure safety as well as uninterrupted production.
Midstream – Midstream operators have substantial amounts of high-performance equipment from tanks to pipelines to deep water docks, rail and truck facilities. This network of critical infrastructure ensures the smooth movement of oil and gas from the well-head to refineries and other customers. With the combination of IoT, computer vision and machine learning, data can now easily be captured to predict when critical equipment requires maintenance or replacement due to imminent failure. Real time data can be combined with historical data to create intelligent predictions. This intelligence also ensures uninterrupted performance for the midstream operator and customer, which is critical for SLAs or service level agreements.
Additionally, operators can leverage computer vision for a number of innovative use cases. For example, computer vision can now be leveraged to detect methane emissions and related volumetric measurements. Methane is generally considered to be dangerous for the environment and regulatory bodies globally are pushing compliance regimes on operators. Thus, it is important for operators to get out ahead of this. It is smart business and computer vision can play a key role assisting and ensuring in the compliance effort. Finally, computer vision is finding its way to many other use cases in the midstream sector. Operators are using computer vision for tank and pipeline integrity purposes, as well as to detect conditions in harsh operating environments that might lead to a cap inversion in a floating roof tank.
Downstream – Downstream operators can also benefit from machine learning. Demand forecasting and dynamic pricing can be used to optimize input slates and refined product sales along several key lines including revenue, profit and market share. Additionally, machine learning can be leveraged to optimize trucking and distribution, which is particularly important with rapidly escalating diesel prices. Finally, there is no question refiners can benefit from spend and procurement machine learning tools. These refining specific tools can assist with taxonomies, categorization and classification of refinery spend – creating even more profit for the operator.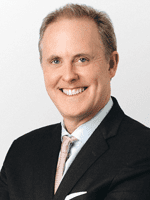 Edward Scott is the CEO of ElectrifAi, a leading U.S. based machine learning software company serving Fortune 500 and mid-sized enterprises. He has over 25 years of experience in the technology and private equity sectors. Scott started his career in Drexel Burnham Lambert and joined the Apollo Investment Fund in 1990. He was a partner at the Baker Communications Fund and held senior-level positions at Napier Park Global Capital and White Oak Global Advisors. Scott graduated from Columbia University and earned an MBA from the Harvard Business School with second-year honors.
3 Ways Technology is Going to Shape the Oil and Gas Industry
Free to Download Today
Oil and gas operations are commonly found in remote locations far from company headquarters. Now, it's possible to monitor pump operations, collate and analyze seismic data, and track employees around the world from almost anywhere. Whether employees are in the office or in the field, the internet and related applications enable a greater multidirectional flow of information – and control – than ever before.