FreeWave Technologies, Inc., is a wireless edge computer manufacturer and industrial software publisher. The company focuses on and provides solutions for the food, air, water and energy industries.
Emmanuel Sullivan: Could you provide some background to your company? Where did you get started and how did you grow to where you are today?
Kirk Byles: FreeWave is a 29-year-old manufacturer of wireless edge computers and industrial software. We
design, engineer and build our hardware in Boulder, Colorado, which is very unique, and have a team of software engineers locally as well as a team in New Zealand. I actually started in tech about a quarter of a mile from our current office working for a Cisco Systems distributor during the dotcom boom and bust. I learned a ton and quickly realized wireless communications was where I wanted to be, so I left for a company leading the charge in spread spectrum point-to-point wireless connectivity. From there, I rode all sorts of great technologies as a sales leader, globally.
ES: Does your company build both software and hardware? Are you building the ZumIQ Edge computers locally?
KB: We do build both, which is not currently in fashion today where no one wants to be in the hardware business. Hardware is in our blood, and we build some amazing platforms for edge connectivity using narrowband radios, WiFi, BLE, cellular and satellite to go along with our software on our Linux-based Debian OS edge.
ES: You offer several platforms: Are they software as a service (SaaS), where the end user is connecting to the platform via the Internet?
KB: Our customer base requires that we offer any number of platforms from SaaS, where we manage their data and manipulate it at the edge and in the cloud to on-premise, where they want the data themselves. No matter what, we are moving the data through our broker and doing some sort of application or manipulation at the edge.
ES: I see you have something called an IIoT Radio. Could you tell us a bit more about it and how it works and serves the oil and gas industry?
KB: Our IIoT radio platform, Fusion, provides robust long distance and short-range connectivity to go along with edge computing. For years, we served the oil and gas industry with simple telemetry radios. Now we've added various carriers to those radios and can help the operators better manage various proprietary platforms by offering numerous protocol conversions to MQTT and allowing for a more streamlined approach having only to manage a single SCADA system. Along with this, we offer some simple solutions where we can monitor tank levels, environmental information and soil, which are reported back, as well as managed based on some simple algorithms.
ES: Are you using the cloud for most of your software and applications?
KB: In a nutshell, yes. That said, we can point the data to any customer's private cloud, if they prefer. Part of our overall strategy is NOT to dictate how our customers want their data. Certainly, we like having it on our platform and offering all analytic bells and whistles, but some of our customers are very sensitive about their data, so they want to have it stored in their own cloud or on-premise. We can offer whatever they prefer.
ES: With oil prices and consumer gasoline prices at all-time highs, why are we not seeing an increase in local drilling? The prices are more than high enough to warrant drilling and getting the crude pumped up and out. What's different about this situation this time?
KB: To answer the first question, in my opinion, companies have a lot of rigs functioning very well, but this is a time to increase operational efficiencies to make sure they get all they can from their existing investment. Once upgrades and efficiencies are finished, I believe the rig count will go up again. And they will deploy technology at the new rigs differently from how they did in the past. I believe, once they see the advantages of new technology in the IIoT space, they will begin to spend again. For years, there was a lot of spending and it's time to make sure the investment is paying off, which I believe it has.
ES: Where do you expect the oil and gas industry to go in the next five years?
KB: Up! Honestly, it is never going away. However, I believe the industry, as a whole, will find greener ways to produce, greener ways to create efficiencies and, overall, be better stewards of their own rigs and fields. I believe the industry will provide the world with cutting edge tech as it always has and help the world overcome all the environmental issues [that have been] created.
ES: Can it now be declared that Big Tech has finally arrived in the oil and gas industry and is here to stay?
KB: Big Tech is certainly getting deeper into operational technology. There is a long way to go but never discount these giant companies. They want to improve, they want to be proud of what they provide the world, and they know technology is the only way to do that.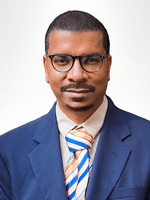 The CEO of U.S. Energy Media, Emmanuel Sullivan is a technical writer who has built up his profile in the oil and gas industry. He lives and works in Houston, where he publishes Oilman and Oilwoman on a bimonthly basis, and Energies quarterly, distributing the magazine to energy thought leaders and professionals throughout the United States and around the world. At a time when technology is rapidly changing, he provides an invaluable service to oil & gas, and renewable energy executives, engineers, and managers, offering them both broad and specific looks at the topics that affect their livelihoods. Sullivan earned his BA in Communications at Thomas Edison State University and his MA in Professional Writing at Chatham University. 
3 Ways Technology is Going to Shape the Oil and Gas Industry
Free to Download Today
Oil and gas operations are commonly found in remote locations far from company headquarters. Now, it's possible to monitor pump operations, collate and analyze seismic data, and track employees around the world from almost anywhere. Whether employees are in the office or in the field, the internet and related applications enable a greater multidirectional flow of information – and control – than ever before.