Golden Pass Products LLC, has been authorized by the U.S. Department of Energy to export domestically produced liquefied natural gas to countries that do not have a free-trade agreement with the United States. The joint venture between Qatar Petroleum and ExxonMobil has been given the green light to export up to the equivalent of 2.21 billion cubic feet per day from the Golden Pass Terminal near Sabine Pass in Jefferson County, Texas.
In addition to Golden Pass, the Department of Energy has authorized a total of 19.2 billion cubic feet per day to be exported to non-free trade agreement countries from planned facilities in Texas, Louisiana, Georgia and Maryland. If these projects get off the ground, the United States would be positioned as a dominant LNG exporter in the world.
U.S. Secretary of Energy Rick Perry stated, "This announcement is another example of President Trump's leadership in making the United States an energy dominant force. This is not only good for our economy and American jobs, but also assists other countries with their energy security."
Golden Pass estimates the construction of its facility will provide 45,000 direct and indirect jobs over five years and the project will provide 3,800 direct and indirect permanent jobs over the next 25 years of operational activity. The cumulative impact of construction and 25 years of operation will provide $2.4 billion in federal tax revenue and $1.2 billion in state tax revenue.
The Energy Department conducted an extensive review of the Golden Pass application and found positive benefits to the U.S. economy in scenarios with liquefied natural gas exports up to 28 billion cubic feet per day. Federal law requires approval of natural gas exports to countries that have a free trade agreement. Countries that do not have a free trade agreement, the Natural Gas Act directs the Energy Department to grant export authorization unless the agency finds that the proposed exports are not consistent with the public interest.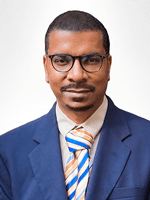 The CEO of U.S. Energy Media, Emmanuel Sullivan is a technical writer who has built up his profile in the oil and gas industry. He lives and works in Houston, where he publishes Oilman and Oilwoman on a bimonthly basis, and Energies quarterly, distributing the magazine to energy thought leaders and professionals throughout the United States and around the world. At a time when technology is rapidly changing, he provides an invaluable service to oil & gas, and renewable energy executives, engineers, and managers, offering them both broad and specific looks at the topics that affect their livelihoods. Sullivan earned his BA in Communications at Thomas Edison State University and his MA in Professional Writing at Chatham University. 
3 Ways Technology is Going to Shape the Oil and Gas Industry
Free to Download Today
Oil and gas operations are commonly found in remote locations far from company headquarters. Now, it's possible to monitor pump operations, collate and analyze seismic data, and track employees around the world from almost anywhere. Whether employees are in the office or in the field, the internet and related applications enable a greater multidirectional flow of information – and control – than ever before.