The downstream oil and gas market prevails as a complex and necessary sector to how energy is delivered to the population. Its multiple components integrated with specialized processes command attention to be appropriately interpreted and implemented to render a finalized product for power generation. As technology continues to offer solutions, automation has long been the choice in all oil and gas production areas.
KBC, a subsidiary of Yokogawa Electric Corporation, has found popularity and support in the energy sector because its energy and process management strategies focus on improving the refining process and assisting with decarbonization. Its latest response to downstream efficiency comes in the form of Petro-SIM 7.4 software acting as a digital twin platform meeting each need of the entire hydrocarbon value chain. By implementing the software within the operation, scope 1, 2 and 3 emissions experience potential reduction while production and energy consumption experience optimization with a process simulator.
Previous versions of Petro-SIM software have levied significant assistance to its customers; therefore, the latest version is expected to continue in the same form of effectiveness. According to Rodolfo Tellez-Schmill, KBC Product Champion, a primary reason for the software's success is its customization to meet specific client needs. To accomplish this, those needs must initially be identified, which is where Tellez-Schmill enters the scenario.
"As a Product Champion, I am responsible for establishing new features in Petro-SIM versions," Tellez-Schmill explains. "I interview customers to hear their issues so we can offer specific solutions with the software."
After identifying the issue, Petro-SIM 7.4 sweeps into action. As a digital twin platform, the software enables customers to model and test solutions without disturbing the data and processes employed by the customer. The ability to establish the digital twin produces a model of the issues the customer has communicated to Tellez-Schmill and allows for an available platform for simulation, integration, testing, monitoring and maintenance. Both efficiency and profitability benefit from digital twin usage.
"When the digital twin is maintained, you can save 20 to 30 cents per barrel of oil processed in a refinery," says Tellez-Schmill.
The true genius rooted in Petro-SIM 7.4 technology surfaces is its ability to optimize operational processes. As downstream oil and gas rely heavily on techniques partnered with the drive to reduce nonproductive time, the latest version of the software not only offers a confident digital platform but features artificial intelligence and machine learning advancements.
The software's simulator models each unit and introduces them to the supply chain simulation spanning from the wellhead to refining products. Ease of integration enables the collaboration. As a result, the Petro-SIM 7.4 platform offers multiple reasons why it positively influences process simulation.
Refinery profitability relies heavily on the ability to make critical decisions that affect the entire value chain. Petro-SIM 7.4 provides the ability to monitor the simulation model's accuracy and LP model projections compared to actual operations. Its digital twin technology allows for early detection of process issues and provides critical data to be considered when making those important operational decisions.
A high level of verification can be harnessed by utilizing a digital twin platform to guide the decision-making process. The refining process depends on multiple skill sets and trained personnel that are often separated geographically in some fashion. The Petro-SIM 7.4 simulator allows all to work together to decrease nonproductive time and increase profitability. The software can be utilized to centralize and validate refinery data and benefit from automated reporting processes providing key performance indicators. This real-time data captured through the digital twin technology can then be paired with complex analytics to deliver what Tellez-Schmill identifies as truth.
"Digital source of the truth is the product gained from connecting simulation to plant data."
By providing the tools for users to take advantage of polymer process modeling, Petro-SIM 7.4 continues to positively influence process simulation critical to the downstream market as well as others. The software's simulation abilities can be integrated with advanced instrumentation in the refinery and controllers to develop a technology solution for the application. It can optimize grade transition at the polymer plant level and enhance product yield, energy integration and emissions.
While the oil and gas industry navigates into the future, emission control has grown to become a significant topic of conversation and focal point. Great strides and efforts continue to be made in providing clean energy. Petro-SIM 7.4 technology continues its reach with its integrated power and carbon management strategies. A difficult to manage process lives in the balance between reducing the carbon footprint and maintaining profitability from refinery operations. Petro-SIM 7.4 contains a model built upon the integration of processes and utilities to enable energy transition. This provides a viable path to meeting decarbonization goals that include low carbon intensity, identifying utility system power opportunities, and tracking projects to make decision-making more manageable and with fewer failures.
According to Tellez-Schmill, the downstream refining process involves an abundance of opportunity where Petro-SIM 7.4 technology can exact a positive influence on function and profitability. The software's water electrolyzer simulator has been proven to enhance the green hydrogen production process.
No matter what area of the downstream market Petro-SIM 7.4 is utilized, its process simulator establishes recognizable value. The data collected from simulating models can be compiled into a software-generated flowsheet demonstrating a snapshot of changes made to vital operating variables and their impact on bottom-line profitability.
Additionally, the refining of crude is directly associated with asphaltene precipitation, which Petro-SIM 7.4 models by considering asphaltene self-association and asphaltene-resin cross-association. The software provides the ability to identify the stability of crude blends related to asphaltene precipitation. That stability measures the capability of the asphaltenes to stay dispersed in the oil and is quantified through titration calculations.
While flaring provides a source of emitting gases into the atmosphere, the pollution measured includes noise and radiation. The Petro SIM 7.4 solution provides downstream businesses with the tools to design and rate refinery flare systems to decrease emissions and other pollutants.
Petro-SIM 7.4's diverse solution package accounts for simulations to influence advancements in the design of process equipment such as shell and tube heat exchangers. Here, the simulation process provides engineers with the information needed to investigate and analyze performance more efficiently and reduce design time and the cost associated with overdesigning process systems. The Petro-SIM 7.4 simulator enhances debottlenecking operations, screening designs, and alterations to operational segments. Existing and new separators can be studied to evaluate their performance while mitigating potential risks associated with design and implementation.
Tellez-Schmill credits Petro-SIM 7.4's extensive reach to all aspects of the value chain as the root of its success. A one-stop solution that enhances processes while reducing costs ratifies the current theme associated with the downstream market and the other facets of the oil and gas industry. The solutions it provides benefit users at multiple layers in the business as the data and processes live intertwined and integrated.
"Petro-SIM 7.4 is very different from other technology solutions," says Tellez-Schmill. "This software provides factual data based on an actual example of the process implemented, all made possible through the advancements in digital twin technology."
Headline photo: Petro-SIM 7.4 provides the capability to depict the simulation of a carbon capturing process from flue gases produced in a heat recovery and steam generator. Images courtesy of Rodolfo Tellez-Schmill.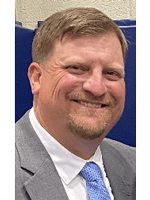 Nick Vaccaro is a freelance writer and photographer. In addition to providing technical writing services, he is an HSE consultant in the oil and gas industry with twelve years of experience. Vaccaro also contributes to SHALE Oil and Gas Business Magazine, American Oil and Gas Investor, Oil and Gas Investor, Energies Magazine and Louisiana Sportsman Magazine. He has a BA in photojournalism from Loyola University and resides in the New Orleans area. Vaccaro can be reached at 985-966-0957 or nav@vaccarogroupllc.com. 
3 Ways Technology is Going to Shape the Oil and Gas Industry
Free to Download Today
Oil and gas operations are commonly found in remote locations far from company headquarters. Now, it's possible to monitor pump operations, collate and analyze seismic data, and track employees around the world from almost anywhere. Whether employees are in the office or in the field, the internet and related applications enable a greater multidirectional flow of information – and control – than ever before.