While names of organizations like Chevron and Shell command first recognition as service stations around the country, Danos, LLC, carries the same weight as the premier service provider rooted deeply within the energy industry. Founded in 1947, Danos has evolved with a changing market and industry scope to arrive at the pinnacle 75-year celebratory mark.
Danos, a family-owned and operated business headquartered in Gray, Louisiana, employs 2,500 men and women and serves nearly 150 customers across 17 states. While its reach and coverage are vast, company direction and development mounts from the Danos family itself. Three generations of the Danos family have steered the ship and weathered the storms to arrive today as a well-respected leading player in the industry.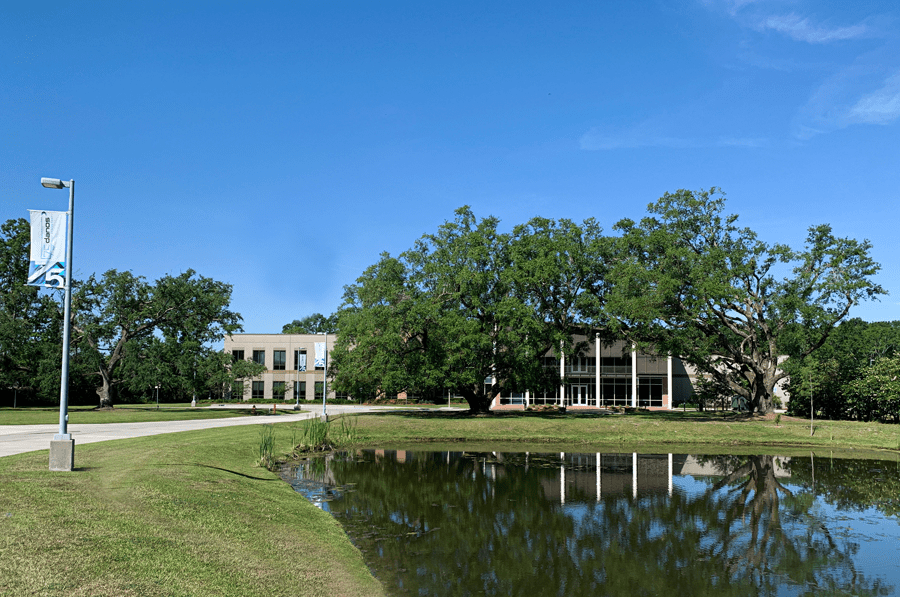 "When I reflect on the key to Danos' sustained success, I think about our values of integrity, safety, service, respect and improvement," says Paul Danos, president and CEO of Danos. "These founding principles have guided the company for 75 years. Although we've said them in different ways over the years, they are the core of who our organization is today."
Because of the superior service provided to its customers, Danos has achieved notable success and is taking to the streets to celebrate with its 75th Anniversary Road Show. Because its employees and customers are in many geographic locations, the company will host various events throughout Louisiana and Texas with the specific goal of thanking and honoring those who have played essential roles in ensuring its success from the start. Events will range from crawfish boils to happy hour gatherings. Danos employees have embraced the spirit of celebration themselves and have pledged to volunteer 1,947 hours to nonprofit organizations in honor of its birth year.
The company is celebrating this milestone in notable ways, which prove Danos is a key player that has enjoyed success. The more interesting factor is identifying how the company has managed to remain successful and avoid the pitfalls of an industry that can be just as fickle as it can be lucrative. Danos' recipe for success is based on family application. It has changed slightly over the years, with seasoned family moguls passing the torch to the younger family members entering the scene. Regardless of the demographic, the Danos name signifies a tradition of pride enjoyed by many throughout the oil and gas sector.
Family Patriarch
With only $2,000, Allen Danos, Sr. and his brother-in-law, Syriaque Curole, partnered to form Danos and Curole, later changed to Danos. What started as a tugboat company and labor gang provider has grown into a one-stop shop of many specialized services, including automation, coatings, construction, fabrication, instrumentation and electrical, intelligent integrated material solutions, and mechanical maintenance. Additionally, Danos provides market solutions with power generation, production workforce, project management, regulatory compliance, scaffolding, rope access, logistics, and even valve and wellhead services. While keeping a mindful watch over the Danos machine, Hank Danos serves the company as the family patriarch, owner, and chairman of the board. He joins the executive team in planning and implementing the company's strategic plan. At the same time, he steps back to evaluate the company's growth since his start.
Hank Danos occasionally traveled with his father and witnessed day-to-day operations from an early age. While his father emphasized the importance of education, he also felt that one should be working, if not participating in school or school-related activities. At just 20 years old, Hank Danos and his brother, Allen Jr., began intense preparation to take over the business affairs in response to their father's cancer diagnosis. A year later, the brothers stepped up and took over the company. Time has passed, along with Allen Jr., leaving Hank Danos looking to the future.
"I am mindful of the humble beginnings of our company. When I had the privilege and responsibility to join in a leadership role, we had an established and successful company," says Hank Danos. "Our customers and employees were willing to work with my brother and me to help us continue the legacy that began some years before. I have also had a great opportunity and blessing to work with [my] three sons who decided that they also wanted to be a part of the Danos company legacy."
The crucial roles managed by Hank Danos' sons were not arbitrary positions needing to be filled. Instead, they were the cornerstones to a strategic and masterful business plan developed to sustain the company's success in today's market and ensure its future success in response to an ever-evolving industry.
"After extensive educational and industry experiences, and after they individually expressed interest in joining the company, we tried to match their unique experience with the needs and opportunities within our company," says Hank Danos. "We realized that the initial positions would be training positions, but as they developed and matured, we began to think strategically about their interests, talents, and growth opportunities for them and the company."
Investing from Within
The generational impact bestowed upon Danos is recognized as a driving factor in the company's success. The past 75 years have provided all the proof needed to secure the company's place as a major oil and gas service providing contender. The success has had such an effect on the family and its employees that continuing the legacy for future generations is of major significance.
Responding to the notion of leaving something behind, Mark Danos supports the family business as owner and CEO of Danos Family Investments. The target objective is to conduct business in such a way that there are opportunities for future generations to capitalize upon.
"Danos Family Investments gives us an opportunity to look at business, philanthropy and diversification," says Mark Danos.
To ensure the ability to provide sustainability for the future, Danos Family Investments takes a robust approach to identify optimal areas for growth, even those outside of the oil and gas industry.
Venturing into the Future
The future can sometimes be a scary place of uncertainty, but Eric Danos finds himself tasked with the role of combatting that possibility. As owner and CEO of Danos Ventures, Eric Danos leads the way in diversifying the family business for future strength and placement.
"We think of Danos Ventures as our energy portfolio, and Danos is the most significant part of that portfolio," says Eric Danos. "Our vision is that over time we will buy, build and develop other operating companies in both traditional oil and gas and renewable energies through the Danos Ventures platform."
Planning for the future is a critical role passed to Eric Danos. The next 75 years of success will be shaped and driven by Danos Ventures participation in other areas of interest where an impact can be made. While politics and special interest groups might influence the future of oil and gas, which also creates an unsettling feeling for the future, Danos Ventures looks to embrace future possibilities.
"We want Danos to be focused on operating with excellence within the traditional oil and gas services that we provide to our customers, but we also believe there are decades of opportunity in front of us even as the world evolves to lower carbon sources of energy," says Eric Danos. "Danos Ventures will look outside our traditional services for opportunities to diversify our oil and gas portfolio and look ahead to the energy transition and position our company to play a significant role in the future of energy production and distribution."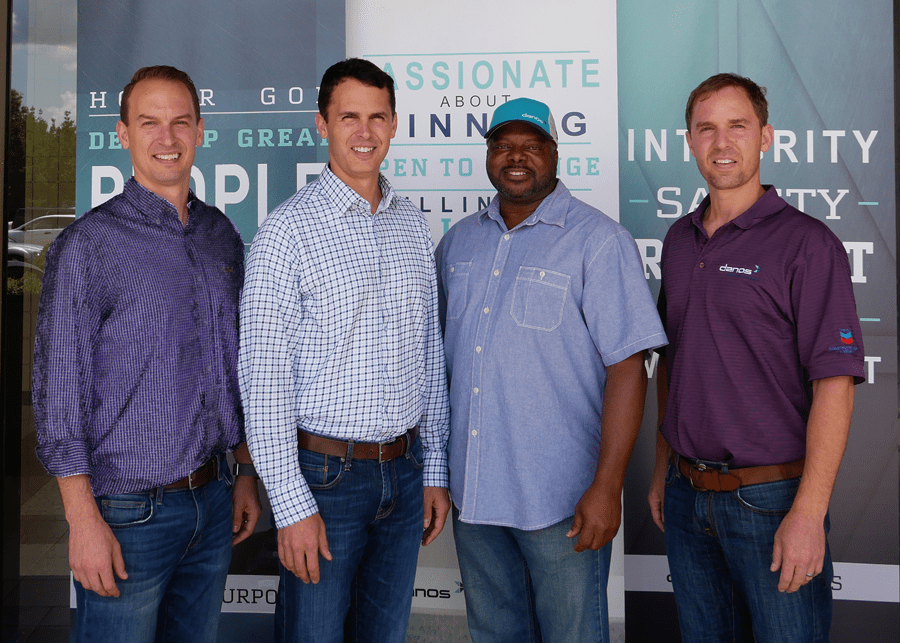 Managing the Main
There is no doubt that the Danos areas of interest are the cornerstones of a business positioned for success and growth. With each facet working in conjunction with the other, they have all come to fruition due to the success of the primary family business of Danos. There is great responsibility in managing its day-to-day operations, a task that Paul Danos has come to realize and embrace. He primarily concerns himself with balancing daily operations that the company does well, with methods of evolving over the next 75 years. He identifies the path through diversification, energy transition, and adding services to create additional value for customers, who are the basis for success.
"A large part of our success comes from listening to our customers and treating our team members well. We had only one customer for the first 16 years of our company," says Paul Danos. "You learn something about customer service and listening when that is your world."
He credits the importance of the company's employees as a critical tool in maintaining customer relations. Without them, the company could not provide top quality service to its customers.
"We genuinely care about our people," says Paul Danos. "Many of the folks that work for us are people whom we grew up with, go to church with, and see in our local communities. That reality reinforces the connection and care for our people."
Paul Danos recognizes the importance of Danos employees in servicing the company's clients, and his prior experience has influenced how he manages Danos. He notes that culture is of primary significance, while an unyielding purpose acts as a great motivator. Lastly, always speak the truth, even if it brings a little pain along for the ride.
Depending on the Family Dynamic
Family business is often accompanied by varying stories of positive and negative influence. Considering that Danos is a family-run business that looks upon its entire workforce as an extension of its own family, the family dynamic is one that is utilized as a tool for success. Hank Danos and his sons find comfort and assurance that they can depend on each other to carry their own weight and shore up their company divisions for a successful outcome.
"It was my hope that one or more of my children would join our company; however, it had to be their decision," says Hank Danos. "I am thrilled that three have."
In addition, the Danos family understands that its strength as a company benefits from collaboration. Working together, father and sons can accomplish much more.
"I enjoy using the years we've spent building relationships as a family to accomplish something much bigger than I ever could have on my own," says Eric Danos.
When managing as a group, opinions and practices can differ. The Danos family credits good communication as the backbone of its fluid ability to work together and lead the company. Communication must be wagered with each individual managing a specific pillar, so all are on the same page.
"Families that learn how to get aligned and communicate well can lead to great organizations that achieve generations of success, but it takes significant work," says Paul Danos. "My brothers and I, along with our father, work very hard to stay synced."
Mark Danos further explained how the family dynamic benefits the company as a whole. Working together to meet future goals has exponential benefits.
"We hold each other accountable," says Mark Danos. "It is a healthy act of give and take."
With each contributing Danos titan filling a critical role, Danos has continued to grow as an industry constant of integrity and reputable workplace solutions. While clients' needs continually change in response to a changing market, Danos manages to diversify to meet those needs due to clearly defined roles, a commitment to its customers, and deep loyalty to its employees. The ability to depend upon each other to manage each area of the business has allowed for controlled growth and the foresight to steer business in the direction needed by the company's customer base.
"Throughout these years, we've employed an estimated 60,000 people. That's a lot of people who have lived our company purpose," says Hank Danos. "Honor God and develop great people to solve big challenges for our customers and communities. We are committed to living that purpose for years to come."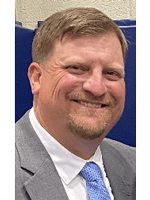 Nick Vaccaro is a freelance writer and photographer. In addition to providing technical writing services, he is an HSE consultant in the oil and gas industry with twelve years of experience. Vaccaro also contributes to SHALE Oil and Gas Business Magazine, American Oil and Gas Investor, Oil and Gas Investor, Energies Magazine and Louisiana Sportsman Magazine. He has a BA in photojournalism from Loyola University and resides in the New Orleans area. Vaccaro can be reached at 985-966-0957 or nav@vaccarogroupllc.com. 
3 Ways Technology is Going to Shape the Oil and Gas Industry
Free to Download Today
Oil and gas operations are commonly found in remote locations far from company headquarters. Now, it's possible to monitor pump operations, collate and analyze seismic data, and track employees around the world from almost anywhere. Whether employees are in the office or in the field, the internet and related applications enable a greater multidirectional flow of information – and control – than ever before.