With the relentless attack on oil and gas development in the U.S. over the past year, the industry remains resilient to the assault. Looking at employment numbers in Texas, the direct upstream employment totaled 184,700 in March, an increase of 4,300 from February, according to the Texas Independent Producers and Royalty Owners (TIPRO) Association. The midstream and downstream markets continue the employment demand and, according to TIPRO, there were 11,433 active job postings in the Texas oil and natural gas industry in March, a 14 percent increase compared to February of this year.
To expand on TIPRO employments details, despite the negative political and regulatory headwinds in Washington, DC, support services lead in employment opportunities, followed by petroleum extraction and refineries. The three leading cities in Texas for unique oil and natural gas job postings were Houston, Midland and Odessa. The top three companies for job openings during the March period were Baker Hughes, Weatherford International and Halliburton – all service companies. In terms of the top posted occupations, tractor-trailer truck drivers, software developers, software quality assurance, software testers and personal service managers lead employment openings. The available postings mirror recent headlines detailing a lack of truck drivers across the country and the oil and gas industry push into emerging technology, such as machine learning, AI, predictable measures and big data analysis. OILMAN has profiled software and emerging technology in the industry for many years and we'll continue to report on innovative companies, products and services that are unique to advancing fossil fuel development.
A statement from TIPRO's president, Ed Longanecker, sums up the current state of the industry. "Domestic production will continue to increase in the coming months, but operators still face a number [of] obstacles that will constrain our industry's growth potential, including workforce shortages, higher material costs, and an uncertain regulatory environment. Our industry needs more than a temporary green light from policy leaders in Washington to make the long-term investments necessary to achieve sustained energy security for our country and allies abroad."
Stay encouraged, move forward and enjoy spring.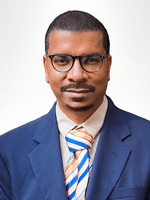 The CEO of U.S. Energy Media, Emmanuel Sullivan is a technical writer who has built up his profile in the oil and gas industry. He lives and works in Houston, where he publishes Oilman and Oilwoman on a bimonthly basis, and Energies quarterly, distributing the magazine to energy thought leaders and professionals throughout the United States and around the world. At a time when technology is rapidly changing, he provides an invaluable service to oil & gas, and renewable energy executives, engineers, and managers, offering them both broad and specific looks at the topics that affect their livelihoods. Sullivan earned his BA in Communications at Thomas Edison State University and his MA in Professional Writing at Chatham University. 
3 Ways Technology is Going to Shape the Oil and Gas Industry
Free to Download Today
Oil and gas operations are commonly found in remote locations far from company headquarters. Now, it's possible to monitor pump operations, collate and analyze seismic data, and track employees around the world from almost anywhere. Whether employees are in the office or in the field, the internet and related applications enable a greater multidirectional flow of information – and control – than ever before.