Intentional consequences? "No more subsidies for [the] fossil fuel industry. No more drilling on federal lands. No more drilling, including offshore. No ability for [the] oil and gas industry to continue to drill, period, ends!"
That quote, from a high-ranking official, appears to come across as intentional in shutting down the oil and gas industry; however, the immediate consequences would shut down the American economy.
As I wrote in my book, America Needs America's Energy: Creating Together the People's Energy Plan (released in 2012), I emphasized the importance of providing a road map for an energy industry future, in which oil and gas would play a key role in a pathway to an energy transition, leading and maintaining America as energy independent and secure.
To intentionally shut down the oil and gas industry will also set back the future of all other forms of energy. At this point in time, we, as a society, rely heavily on transportation and power generation for our current needs, which includes the shipping and transporting of the necessary components of wind, solar and other energy technologies.
"Striving for energy efficiency and environmental preservation," has been my theme since I founded the International Energy Policy Conference in 1992. In order to achieve energy efficiency and environmental preservation, it takes much planning and research in order to reach ultimate success. Relying on innovation and technology, research universities, and many energy disciplines, we can reach long term solutions, not just temporary ones. The oil and gas industry is an important part of the energy sector and will continue to be for years ahead.
There are many companies and individuals that are trying to make a difference when it comes to positive energy transitions and solutions. One company that stands out is Actenum, which has an oil and gas software product. I was fortunate to have as my guest on National Energy Talk Podcast, Owen Plowman, vice president of Actenum. Plowman discussed his software technology perspective on what he sees going on in the upstream industry, and some trends that are starting to take hold. Operators are keen to use their capital as effectively and efficiently as possible, and so are always seeking ways to improve performance. Plowman has seen significant gains achieved from a focus on the organization and how it works, and the software tools used for scheduling operations. By concentrating on specific aspects of performance improvement as it applies to people, and putting an advanced scheduling tool in place, the energy expertise of all disciplines can be focused on drilling execution and how it may be improved.
Another company that provides solutions is IngenuitE, a woman and minority-owned firm founded in 2002, which provides consulting solutions for Oracle E-Business Suite, as well as computer maintenance accounting services. IngenuitE has the experience, expertise and innovation to guide implementations, deliver solutions and provide instruction for Information Systems. Oracle E-Business Suite includes implementation and upgrades, operations and maintenance, custom extensions and interfaces, integration development with other systems, electronic invoicing, hardware database and application performance optimization, overall systems architecture and design, and business intelligence-data warehouse.
Align Energy Solutions (Align Agency, LLC) helps companies attract amazing talent and outstanding clients through holistic alignment at the convergence of talent, client and industry.
Future generations are depending on us to keep the American dream alive. Together, we can intentionally achieve ultimate energy results and solutions. America needs America's energy!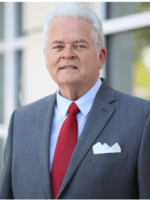 Mark A. Stansberry, Chairman of The GTD Group, is an award-winning author, columnist, film and music producer, radio talk show host and 2009 Western Oklahoma Hall of Fame inductee. Stansberry has written five energy-related books. He has been active in the oil and gas industry for over 44 years, having served as CEO/President of Moore-Stansberry, Inc., and The Oklahoma Royalty Company. He has served as Chairman of the Board of Regents of the Regional University System of Oklahoma, Chairman 2016-2017 of the Gaylord-Pickens Museum/Oklahoma Hall of Fame Board of Directors, Lifetime Trustee of Oklahoma Christian University, and Board Emeritus of the Oklahoma Governor's International Team. He has served on several public and private boards. 
3 Ways Technology is Going to Shape the Oil and Gas Industry
Free to Download Today
Oil and gas operations are commonly found in remote locations far from company headquarters. Now, it's possible to monitor pump operations, collate and analyze seismic data, and track employees around the world from almost anywhere. Whether employees are in the office or in the field, the internet and related applications enable a greater multidirectional flow of information – and control – than ever before.