Considering the everyday life of an oil and gas company in today's world, the need to diversify to maintain a current stake hold and ensure one's validity in the future market is understandable. In addition to the response to the green energy movement, many oil and gas companies have sought advancements in methodology and technology to adapt to the times.
While governmental regulations and wavering popularity have influenced how these companies conduct business, the need for improved operating procedures and products has grown exponentially. "Killing two birds with one stone" has become an everyday business practice. So, it was no surprise when companies like ExxonMobil began giving the daily routines a second look. As a result, another equally applicable saying has presented itself: "One man's trash is another man's treasure."
Bitcoin mining is the generation of new bitcoin at impressive 10-minute intervals. A staggering amount of computing power must be generated for this to occur. Here, the oil and gas industry has identified a need and found a way to accommodate it while winning on another front. It sounds like the "two birds and one stone" scenario, doesn't it?
Compass Mining, a primary hardware provider, utilized incredible foresight to construct equipment that the oil and gas industry needed to enter the bitcoin mining genre. Partnering its equipment with the oil and gas industry's ability to produce high energy supplies, the bitcoin mining world has shifted in the direction of an entirely different player's hands.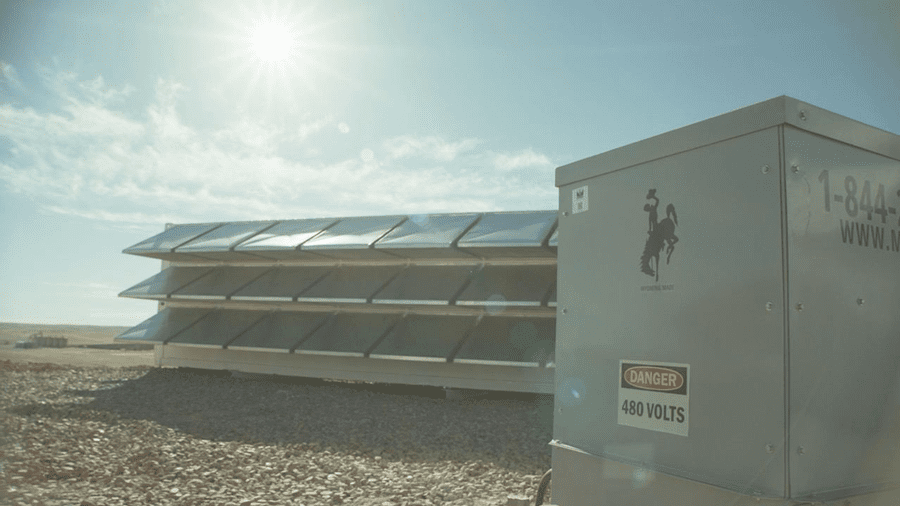 Hardware Provider's History
Compass Mining might be new to the industry with its 2020 start but has become a leading hardware provider. Its Application-Specific Integrated Circuit Chips, commonly known as ASICs, are used to add bitcoin blocks and are available in varying hashrates.
"We sell and host, or just sell, mining hardware," says Whit Gibbs, co-founder and Chief Executive Officer of Compass Mining. "Our mission is to support the decentralized growth of hashrate and strengthen network security by helping more people learn, explore and mine bitcoin."
Compass Mining serves customers as a mining and hosting platform. It provides the ideal business development tool for mining facilities with a robust user experience.
Identifying the Power Source
According to Gibbs, the oil and gas industry offers a phenomenal power source for bitcoin mining. As the Compass hardware requires a high impact quantity of power to produce elevated levels of bitcoin at 10-minute intervals, the oil and gas industry stands to be a viable source of high quantity power generation.
The industry contains the potential to produce fuel for increased power levels at multiple vantage points throughout the industry. In other words, the oil and gas industry benefits from different areas where gas is produced and can be channeled to fuel Compass Mining's hardware.
"Gas is a bi-product of drilling, and it can be directed to power hardware," says Gibbs. "It is a great alternative to flaring off the gas."
Harnessing this gas allows oil and gas companies to prosper from a byproduct that is generally considered waste. Instead of burning gas off at the flare and not gaining any monetary value, it can be used to fuel bitcoin mining hardware. Suddenly this resonates with the meaning behind "another man's trash is another man's treasure."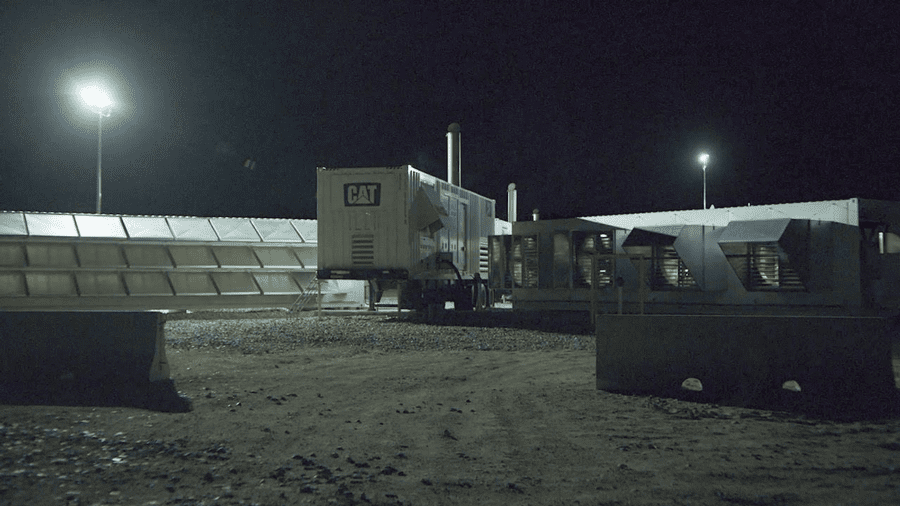 In addition to turning worthless gas into a money-making fuel source, the oil and gas industry can also benefit from bitcoin mining. Carbon credits are tradable certificates representing the ability or right to emit a specific amount of carbon dioxide or an equal amount of greenhouse gas. Companies can use these to emit gases and sell those they do not intend to use. As a result, additional money can be earned by selling those unused credits. Oil and gas companies that embrace bitcoin mining can minimize carbon credit usage by directing those gases to fueling mining hardware.
The environmental factor deserves equal recognition. Gas diverted from flare stacks to mining hardware avoids being released into the atmosphere. In the crusade to go green and preserve the planet, bitcoin mining efficiently assists in accomplishing that task.
Simultaneous Operations
Once the potential power source has been established, bitcoin mining in the backyard of oil and gas offers an even more immense upside with minimal downside. Day-to-day operations can remain in effect while bitcoin mining coincides. It is due to their hardware arrangement for those working with Compass Mining.
"Compass Mining's hardware is completely portable and arrives in a shipping container," says Gibbs. "This allows it to be moved where needed."
Compass Mining's hardware can be shipped, plays a crucial role in needing little infrastructure, and, instead, setting up where a current project is taking place. Instead of building a pad site to accept mining equipment, its portable nature allows it to travel with a drilling rig package. Bitcoin mining equipment can follow the drilling rig setup to each pad. It generally piggybacks the more extensive operation, much like those companies extracting lithium during brine production.
While the drilling rig initiates its job scope on a location, the Compass mining package can accompany all the other on-site equipment. While the rig conducts drilling services, the gas produced is directed to the Compass mining ASICs. While one service turns a profit, the other does it simultaneously. When the drilling rig completes its scope of work and travels to a new location, in theory, the Compass ASICs would follow the transport.
At each location where drilling takes place, the byproduct of gas is captured simultaneously to generate income, save on expenses, and do its part in healing the planet. At surface value, the overwhelming evidence supports a winning notion for all.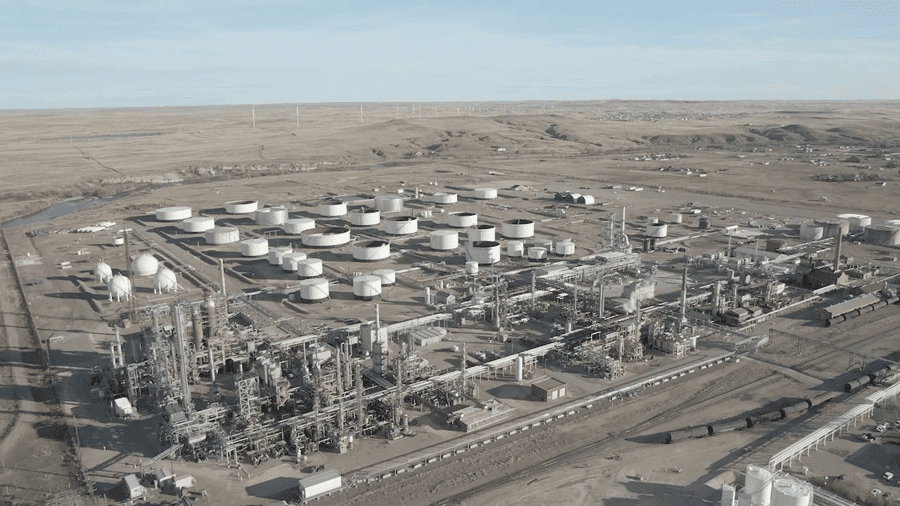 Increasing Popularity
While oil and gas bitcoin mining might seem like a brand new concept, well-known industry leaders have embraced the process. Energy moguls like ExxonMobil have initiated their bitcoin mining operations, and Gibbs has witnessed an increase in business.
"We're seeing an uptick in various locations," says Gibbs. "We are seeing programs run in the Bakken, Alberta and West Texas."
In its bitcoin mining operation, Compass Mining currently supports JAI Energy in Wyoming's Powder River Basin. While no drilling rig sits atop the Earth in JAI's play, the Compass hardware operates on the same premise. This operation is explained as the computer replacing the wellbore. Instead of selling hydrocarbons, terrahash is the money-making product produced. The terrahash is then old for bitcoin as opposed to cash. Natural gas proves to be essential as a power source and allows a hefty return on investment.
Additional power sources for bitcoin mining can be found on the drilling side of operations and the production side. Substations and natural gas generators can all be capitalized upon to generate this alternate source of income. Compass Mining's hardware support provided to firms like JAI Energy only solidifies the diversity that Bitcoin mining can add to a significant oil and gas company's portfolio.
History has revealed that the oil and gas industry sees cycles of wealth and loss. The addition of bitcoin mining can assist in making the bottom line more palatable. With companies seeking diversification to remain competitive and, in some cases, to stay afloat, bitcoin mining increasingly turns heads as a viable method of earning a profit. A significant component to the validity of this revenue stream is established infrastructure.
Whether bitcoin mining rides the coattails of drilling operations or is added to a wellbore after the rig has departed, the funds have been allocated and depleted in staging that site for the current process. Bitcoin mining utilizes that equipment by adding mining-specific components provided by Compass to earn a profit. Most infrastructure costs have been allocated to the previous oil and gas expenditure. With a proven history of making a profit, bitcoin mining could spice up oil and gas business portfolios.
Headline photo: These storage trailers house the Bitcoin mining ASICs.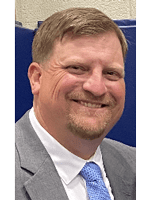 Nick Vaccaro is a freelance writer and photographer. In addition to providing technical writing services, he is an HSE consultant in the oil and gas industry with eight years of experience. Vaccaro also contributes to SHALE Oil and Gas Business Magazine, Louisiana Sportsman Magazine, and follows and photographs American Kennel Club field and herding trials. He has a BA in photojournalism from Loyola University and resides in the New Orleans area. Vaccaro can be reached at 985-966-0957 or navaccaro@outlook.com. 
3 Ways Technology is Going to Shape the Oil and Gas Industry
Free to Download Today
Oil and gas operations are commonly found in remote locations far from company headquarters. Now, it's possible to monitor pump operations, collate and analyze seismic data, and track employees around the world from almost anywhere. Whether employees are in the office or in the field, the internet and related applications enable a greater multidirectional flow of information – and control – than ever before.