Committed to supporting the offshore energy industry by lowering risk, reducing costs and protecting the environment, Sentinel Subsea continues to push the boundaries in innovative passive monitoring for subsea assets and repurposed carbon capture sites.
Recognizing the complex nature of offshore asset operation within the challenging subsea environment, Sentinel Subsea strives to deliver a cost-effective technology that provides long-term, continuous integrity monitoring solutions. Half of the world's hydrocarbons are currently produced by mature fields with aging facilities, and an ever-increasing number of assets are reaching maturity in the near future. As the number of aging subsea assets continues to increase, the challenge of monitoring asset integrity is critical to risk management operations for oil and gas operators.
New innovation will play a pivotal role in how the industry effectively manages and reduces risk from the growing pool of aging subsea infrastructure. As operators focus on maximizing efficiency across the entire field, aging assets will require higher maintenance levels, subsequently increasing time, costs and risk.
Spearheading operations with the unified goal of reducing complexity, improving safety and reducing emissions, Sentinel Subsea was founded by industry professionals who have utilized their expertise to develop WellSentinel™, an innovative passive monitoring solution.
Sentinel Subsea has recently collaborated with Baker Hughes to deliver its passive solutions to the global oil and gas industry. This collaboration has resulted in a series of recent offshore campaigns that saw the successful deployment of multiple WellSentinel™ systems for two oil and gas operators. The campaigns focused on the installation of WellSentinel™ Coral wellhead-type systems. The systems are currently providing cost-effective, environmentally friendly, passive monitoring of wells within mature fields at varying water depths and wellhead profile sizes.
Plug and Play: Passive Monitoring with WellSentinel™
Founded in 2018, Sentinel Subsea was established with a unified goal: To develop a simple-to-deploy, non-invasive monitoring solution that negates the need for an active power source. The proprietary passive technology WellSentinel™ is pre-set to chemically detect a particular fluid, such as hydrocarbons, as opposed to anything else it may encounter in the subsea environment. Upon detection, this mechanically releases an alert beacon to the ocean's surface. This entire subsea detection process is achieved without the use of active power or data communication of any kind. Once at the surface, the individually asset-coded alert beacon activates and communicates via satellite to notify the asset owner of a potential issue. This early warning technology gives operators the ability to take immediate action, regardless of the remoteness of the field or offshore asset.
The simplicity and inherent reliability of the solution come from harnessing natural forces; the laws of nature, such as buoyancy, are coupled with well-known laws of chemistry to provide the unique capabilities of the passive technology. This philosophy gives rise to a great deal of inherent flexibility in how a monitoring system can be designed and configured to meet any particular subsea requirement. The WellSentinel™ system can be designed to monitor production systems, from wells, wellheads, xmas trees, flowlines, pipelines, PLETs, PLEMs and other flow-related infrastructure.
WellSentinel™ provides subsea asset operators with an opportunity to demonstrate their commitment to minimizing the risk of unforeseen leaks and protect against environmental impact.
Wellhead Solutions Successfully Delivered for Two Operators
For the past five years, Sentinel Subsea has been immersed in technical development, validation and testing of the passive technology. This hard work came to fruition in the final quarter of 2022, when the first deployments of the WellSentinel™ Coral wellhead technology took place offshore in the Gulf of Mexico and Brazil. All the systems delivered are able to detect and release the alert beacon after exposure to hydrocarbons. These deployments showcase the successful collaboration and relationship between Sentinel Subsea and Baker Hughes in bringing truly unique technology to a global market.
November 2022 saw a WellSentinel™ Coral system installed onto an 18-3/4" wellhead in the region for an independent oil and natural gas operator. The unit was deployed onto a single well that formed part of a larger multi-well subsea template. This single well had reached cessation of production and had thus been suspended; however, other wells in the template are scheduled to continue production for years.
The offshore installation of the Coral system was completed successfully at a depth of over 700 meters (2300 feet). The Coral type WellSentinel™ system is designed as a direct replacement for an industry-standard Temporary Abandonment (Debris) Cap and is deployed in a similar manner. Following removal of the existing well cap from the well, the Coral system was lowered to the wellsite via vessel crane and installed with support from a Work Class ROV (WROV).
Following the successful operation, the well's final abandonment will now be part of a broader decommissioning campaign with the rest of the field's subsea wells and infrastructure. With regulatory approval, the WellSentinel™ system allows the operator to focus its near-term efforts on higher-priority abandonments and decommissioning with continuous monitoring assurance that the well poses no risk to the environment.
This latest development quickly follows three additional successfully completed offshore deployments of the WellSentinel™ Coral technology for an independent oil and gas operator in Brazil, which had recently purchased mature fields in the region, containing a number of legacy suspended subsea wells awaiting further intervention activities. These brownfield assets are difficult and costly to access to allow traditional monitoring technology to be used and have a limited electrical power budget. The simple-to-deploy WellSentinel™ system was a perfectly suited solution for this application and is providing continuous monitoring of the assets during the period before intervention is scheduled.
This campaign marked the first three installations of multiple WellSentinel ™ solutions delivered to the operator. Again, this installation was of Coral wellhead systems and the complex infrastructure around the wellheads proposed a number of challenges. Rising to the challenge, all three monitoring caps were successfully installed onto a range of wellhead profile sizes (36", 18-3/4", 16-3/4") and at depths ranging from 90 meters to 600 meters (300 feet to 2000 feet).
Headline photo: WellSentinel Coral installed onto 18-34" wellhead – redacted. Photos courtesy of Sentinel Subsea.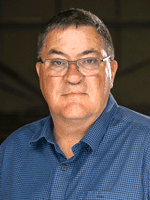 Sentinel Subsea Co-founder and CEO, Neil Gordon, is a veteran of the oil and gas industry who has been at the forefront of well technology and innovation for over 40 years. He believes, "Existing methods of monitoring subsea wells are either intermittent – meaning there are periods when they're not monitoring – or they're constant but power hungry and expensive. Electricity doesn't sit naturally underwater, so there are also reliability issues with commonly used technology."
"In passive technology, we believe we have developed a truly transformational technology for the industry that provides reliable and continuous real time asset integrity assurance. These successful installations are just the start. Working closely with the operators, WellSentinel™ and Sentinel Subsea's innovative portfolio of passive monitoring systems will deliver sustainable, environmentally friendly solutions to offshore asset monitoring while also providing substantial cost and time savings for the operator." 
3 Ways Technology is Going to Shape the Oil and Gas Industry
Free to Download Today
Oil and gas operations are commonly found in remote locations far from company headquarters. Now, it's possible to monitor pump operations, collate and analyze seismic data, and track employees around the world from almost anywhere. Whether employees are in the office or in the field, the internet and related applications enable a greater multidirectional flow of information – and control – than ever before.