Jason Reimbold has commanded a successful career in energy finance since 2005 after earning a Bachelor of Science in Business Administration (BSBA) in Finance from the University of Tulsa. He currently offices in Dallas, Texas, as the director of energy investment banking for BOK Financial Securities, a subsidiary of BOK Financial. He leads the firm's energy investment banking group and originates and executes client mandates. Reimbold's areas of expertise include acquisitions, divestments, raising capital and managing joint ventures.
BOK Financial is traded publicly on the NASDAQ (BOKF) as a $50 billion regional services company. Headquartered in Tulsa, Oklahoma, the firm carries $100 billion in assets falling under management and administration.
Nick Vaccaro: Why did financial institutions exit the energy sector in 2020? Was it pandemic related or had the exodus already been initiated?
Jason Reimbold: Some financial institutions were already pulling back from the energy sector prior to 2020, but the global economic challenges associated with the pandemic made it easier for those capital providers to withdraw altogether. However, the pandemic was not the only catalyst for the flight of capital from this sector. Some institutions have made a philosophical shift away from investing [in] and lending to the oil and gas industry – regardless of market conditions.
NV: Please cite examples of capital constraints levied in debt financing up to the current day.
JR: Debt financing has become more difficult for oil and gas companies to secure. Credit terms of the past often provided for debt to account for up to two-thirds of acquisition financing, but credit terms have become more conservative. At present, most banks will cap debt at 50 percent of the purchase price requiring the balance to be financed by equity which carries a much higher cost. Additionally, with fewer banks lending to the sector, the ones who remained have become more selective on which deals they will finance.
NV: With the entrance made by new institutions coming into the energy sector, what new credit products are being offered to those companies in need?
JR: A number of private credit funds have stepped up to fill the void left by commercial banks who exited the space. These funds can usually offer more flexible terms and structures which provide companies with greater access to capital, but these stretched financings do come at a cost.
NV: With the exit in 2020 and not too long ago, what has been the catalyst for institutions to come back to the energy sector and offer debt financing? What makes the practice attractive?
JR: Volatility will always accompany a commodities-based sector, but with a credit policy rooted in fundamentals and an active risk management program, oil and gas lending can be a successful business for capital providers, and this makes it an attractive business line. In fact, it's not only large credit funds seeking opportunities to provide debt financing to the industry. Several smaller regional banks have been working the last couple of years to grow their energy lending portfolio as well. This is giving the market more options to secure financing moving forward.
NV: We have seen a shift in spending over recent years. Oil and gas companies are directing profits to shareholders and declining from significantly growing business. Does this new lending scenario and availability offer the best of both worlds? Is a shift evident in companies still directing funds to shareholders, but also now taking advantage of lending products available to grow business?
JR: For now, I believe we can expect oil and gas companies to continue maintaining capital discipline by executing development programs at a pace that does not outstrip cash flow. In this way, I believe we should see companies continue to award shareholders. When this approach is combined with an adequate availability of capital, it helps to support a financially healthy industry.
NV: How will new products in debt financing change how oil and gas companies move forward?
JR: Although greater access to debt financing is very important, other factors will have an impact on how the industry advances. For now, much of the additional capital available to the sector is coming at a higher cost, and this, combined with higher costs for services and labor, will require a thoughtful approach to new ventures.
NV: Do new debt financing tactics apply to all oil and gas companies no matter their size and portfolio or are these tactics geared toward a more specific group?
JR: Capital seems to be finding its way back to the sector across the spectrum. While the smaller regional banks and boutique funds are serving smaller oil and gas companies, the larger banks and funds are providing services to the middle market and up. Fortunately, there are becoming enough names to call on almost any deal size.
NV: Does the availability of these products and services create an outlet for smaller oil and gas companies to transfer or refinance debt to continue business as opposed to shutting the doors altogether?
JR: I like to think there are always options for a company even in the most challenging times. The sources of capital for this sector continue to change, and working with an advisor who is active in the market can help an owner or management team feel confident that they are truly exploring every option available to them.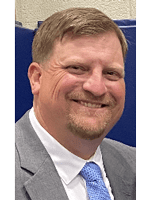 Nick Vaccaro is a freelance writer and photographer. In addition to providing technical writing services, he is an HSE consultant in the oil and gas industry with twelve years of experience. Vaccaro also contributes to SHALE Oil and Gas Business Magazine, American Oil and Gas Investor, Oil and Gas Investor, Energies Magazine and Louisiana Sportsman Magazine. He has a BA in photojournalism from Loyola University and resides in the New Orleans area. Vaccaro can be reached at 985-966-0957 or nav@vaccarogroupllc.com. 
3 Ways Technology is Going to Shape the Oil and Gas Industry
Free to Download Today
Oil and gas operations are commonly found in remote locations far from company headquarters. Now, it's possible to monitor pump operations, collate and analyze seismic data, and track employees around the world from almost anywhere. Whether employees are in the office or in the field, the internet and related applications enable a greater multidirectional flow of information – and control – than ever before.