The oil and gas industry is vital to the global economy, providing energy, jobs and petroleum necessary for everyday products. Despite its significance, or perhaps due to it, the industry is facing a fundamental restructuring ignited by the combined pressures of climate change and the war in Ukraine. This intense change will generate legal turmoil. What follows are three key areas in which to expect upheaval for oil and gas in 2023 and beyond.
Climate Change Litigation by Activists
Climate change is one of the biggest issues of our time, and the oil and gas industry is in its crosshairs. As countries around the world take steps to reduce their carbon emissions, activists have filed lawsuits against oil and gas companies for their role in contributing to climate change. Some of these lawsuits aim to force companies and their leaders to pay for the damage caused by their actions; others seek to force industry giants to engage in more aggressive environmental strategies.
Activist lawsuits are not only an increasing risk for oil and gas companies themselves, but they are also coming for individuals serving on their boards in their personal capacities. Just earlier this year activist shareholders of Shell sued the company and certain board members in an English court, alleging that the board members are personally liable for failing to manage climate risks. The goal is to push Shell (and other companies by proxy) to move away from oil and gas faster.
Governments are also pursuing policy change through the courts. In the United States, for example, cities and states have sued American oil companies for failing to warn the public about the climate risks involved in oil and gas combustion.
We can expect more creative lawsuits of this activist nature in the future.
Regulatory Challenges
Exacerbating this shift away from fossil fuels is the war in Ukraine, which is accelerating a pivot toward local and renewable sources of energy. These shifts in policy are provoking a wave of new and more stringent government regulations on emissions, production and other aspects of the industry, increasing compliance costs and creating new risks for non-compliance.
More regulation leads to more litigation. Regulatory changes always benefit some players over others: As policies aim to curb fossil fuel activities, the oil and gas sector will likely suffer negative consequences. Historically, the oil and gas industry has been at the forefront of campaigns using international investment law and its specialized international tribunals to protect itself against climate change regulations. These laws protect foreign investments in oil and gas projects and allow foreign investors to bring claims before international tribunals if the host state adopts regulations that reduce the value of the investment. These suits will only increase as pressure from climate change produces ever more regulatory hurdles.
One of the leading treaties protecting international oil and gas investments is the Energy Charter Treaty (ECT). Although in the past year signatory nations have mounted an exodus from the ECT, we will not see a reduction in litigation and are more likely to see it increase. A nation's withdrawal is only effective one year after formal notification of withdrawal from the treaty. The protections the ECT affords will continue to apply to pre-existing investments made in the territory of the withdrawing nation for 20 years after withdrawal takes effect – i.e., "the sunset period." This means that for practical purposes the recent withdrawals may have no direct impact for 10 years, and lawsuits will continue apace with respect to investments made before withdrawal. Further, expect additional litigation over whether withdrawal was proper because each nation's withdrawal from the ECT must comply with a web of other treaties, making withdrawal a complex matter.
The more immediate impact of the death of the ECT will likely be resistance from risk-averse investors with respect to starting new energy projects in nations that have withdrawn from the ECT. This is particularly concerning now because Ukraine, an ECT member state, will likely need significant oil and gas investment due to the war, and these might not be protected.
In addition, the treaty is set to be "modernized" to make it easier for signatory nations to enact stronger pro-climate policies. Key changes announced to date that will impact oil and gas include (1) a mechanism allowing contracting states to exclude investment protection for fossil fuels in their territories, (2) every five years the use of that mechanism and the list of energy materials covered by the ECT must be reviewed, and (3) a new "right to regulate" provision affirming the rights of states to regulate in various areas. Many argue that the proposed modernizations are not enough and, at the time of writing, it seems that the European Union itself may withdraw from the treaty, with the United Kingdom not far behind. This is worrisome for the long-term vitality of the oil and gas industry in Europe.
Investors from ECT nations that have investments in other ECT nations may want to submit international arbitration claims before the modernized treaty becomes effective to ensure their claims fall under the current standards of investment protection.
Geopolitical Conflicts and the War in Ukraine
It is no secret that geopolitical conflicts have a significant impact on the oil and gas industry.
The war in Ukraine, in particular, is likely to result in a morass of cross-border disputes relating to oil and gas, such as expropriation claims and force majeure claims. The war has also led to the European Commission's REPowerEU strategy, which sets out a path to more affordable, secure and sustainable energy, with the stated aim of reducing Europe's dependence on Russian fossil fuels as quickly as possible. This of course is in addition to the sanctions against Russian oil. The European Union banned seaborne imports of Russian crude oil combined with the G-7, Australia and the EU issuing a price cap of $60 USD per barrel. This war, combined with climate change pressure, will wholly redesign western energy markets in the medium to long term.
In the short and medium term, these policy shifts will likely increase litigation not only under international investment laws, as described above, but also under contracts. For example, it appears that importers are taking less gas under remaining long-term Russian gas contracts due to milder temperatures and healthy inventory in Europe. This could lead to claims between companies for not delivering gas that was purchased or, conversely, for not meeting minimum purchase requirements under their contracts. Similarly, companies producing electricity from oil or gas have felt the effects of the higher prices, leading some to cease operating or come close to shutting down, which also triggers contractual disputes such as for non-payment.
Overall, the oil and gas industry will continue to face pressures primarily from climate change and geopolitics, leading to regulatory and litigation-related hurdles. Companies must anticipate these challenges so they can respond to them swiftly and effectively. By staying informed about trends in the regulatory environment and in investor attitudes, companies are better equipped to handle whatever legal challenges 2023 brings.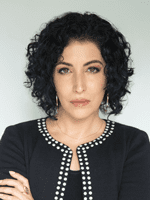 Tiffany Comprés, a partner at FisherBroyles, represents companies around the world as an advocate in international arbitration and litigation, and also serves as a neutral arbitrator in international arbitrations. Her experience encompasses a range of disputes, and she has extensive experience in international agriculture, food and beverage, logistics, shipping, distribution, heavy machinery and energy sectors. Comprés is one of only three attorneys board-certified by the Florida Bar as an expert in both international law and international arbitration and litigation. She has been recognized as an expert on the U.N. Convention on Contracts for the International Sale of Goods (CISG) and the Perishable Agricultural Commodities Act (PACA).
3 Ways Technology is Going to Shape the Oil and Gas Industry
Free to Download Today
Oil and gas operations are commonly found in remote locations far from company headquarters. Now, it's possible to monitor pump operations, collate and analyze seismic data, and track employees around the world from almost anywhere. Whether employees are in the office or in the field, the internet and related applications enable a greater multidirectional flow of information – and control – than ever before.