There has been an increased worldwide effort to divest from fossil fuels by banking institutions, investment firms, governments and policy organizations. Removing the most reliable energy source available in our modern world is misguided and confusing to consumers. The argument is to completely replace oil and gas with renewable sources of energy such as solar and wind because of global warming.
Technology innovations to reduce CO2 in the oil and gas industry are often not pushed to the forefront like innovations in the renewable energy industry.
There are technological advances in routine gas flaring and venting by major oil operators around the world. Companies are developing technology that captures flared gas and turns it into electrical power that can be used onsite or sold to the electricity grid. There has also been an increase in capital investment in carbon capture and storage technologies. The ExxonMobil Shute Creek Processing Plant, the largest CCS facility in the United States, is currently capturing seven million tons of CO2 annually. There are several CCS facilities around the world, and numerous advancements in the energy transition, all aiding in the effort to reduce emissions and improve our environment.
Consumers recognize the importance of protecting our environment and living in a less polluted world. To address climate change, consumers prefer a market-based approach, personal choice, and incentives versus mandates and penalties. In a recent survey by Heart and Mind Strategies, 82 percent of Americans want current technologies to work better to address climate change. Government mandates that set deadlines on fuel, technology and energy policies hurt consumer choice, stifle industry growth and limit developing economies that have yet to receive the benefits of what oil and gas can provide.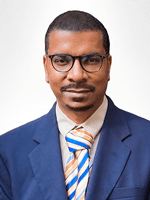 The CEO of U.S. Energy Media, Emmanuel Sullivan is a technical writer who has built up his profile in the oil and gas industry. He lives and works in Houston, where he publishes Oilman and Oilwoman on a bimonthly basis, and Energies quarterly, distributing the magazine to energy thought leaders and professionals throughout the United States and around the world. At a time when technology is rapidly changing, he provides an invaluable service to oil & gas, and renewable energy executives, engineers, and managers, offering them both broad and specific looks at the topics that affect their livelihoods. Sullivan earned his BA in Communications at Thomas Edison State University and his MA in Professional Writing at Chatham University. 
3 Ways Technology is Going to Shape the Oil and Gas Industry
Free to Download Today
Oil and gas operations are commonly found in remote locations far from company headquarters. Now, it's possible to monitor pump operations, collate and analyze seismic data, and track employees around the world from almost anywhere. Whether employees are in the office or in the field, the internet and related applications enable a greater multidirectional flow of information – and control – than ever before.